LAS VEGAS ― Ramsey Orta says he'll wake up crying sometimes, and he won't know why.
A few days will pass, and suddenly he'll remember the dream. The one where he's on that block in Staten Island, on that cool July day, filming a police officer putting his friend Eric Garner into a chokehold.
Only this time, Orta feels an arm wrap around his own neck, squeezing tighter and tighter. Until he can't breathe.
"And then it just goes all black," Orta said.
There are other dreams too: the one where he's running from the cops, and the one where somebody in a hoodie walks up to him in a park and shoots him.
"Pretty much all my dreams are messed up," he said. "I don't remember the last time I had a nice dream."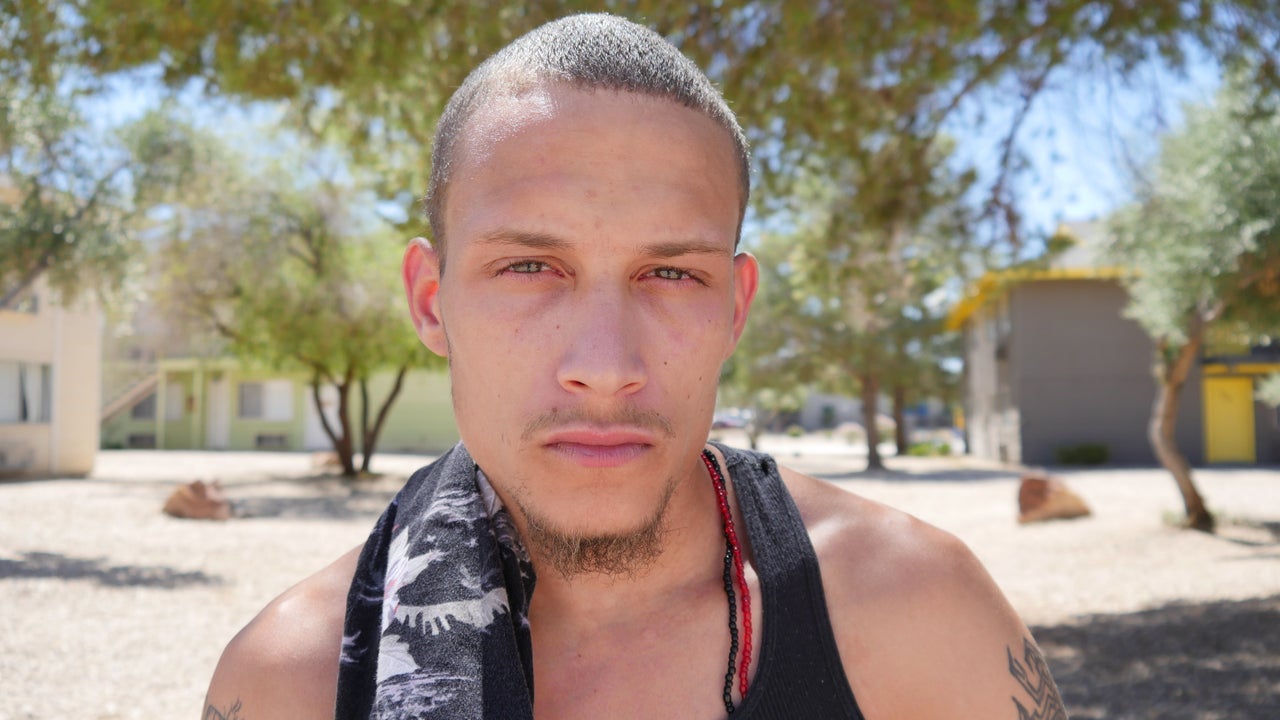 On July 17, 2014, Orta lifted up his Galaxy Exhibit phone and recorded arguably one of the most infamous videos in American history. Two years later, he's a long way from Staten Island, on a couch next to an air conditioner in a cramped Las Vegas apartment.
Earlier this summer, a judge in New York granted Orta permission to stay in Nevada, where his wife lives, until October. Then, he'll have to fly back to New York to start a four-year prison sentence, the result of a plea deal on gun and drug charges stemming back to 2014.
He and his wife ― activist Jessica Hollie, aka Bella Eiko ― who Orta married in December after a whirlwind romance, are working some stuff out, he says, so he's crashing at her friend's place in a low-rise, sun-drenched apartment building near Vegas' Chinatown.
Occasionally he steps into the 110-degree heat to smoke a Newport, the same brand of cigarette Garner had been accused of hawking in Staten Island before his death at the hands of police. At 24, Orta is remarkably skinny (just 115 pounds, according to arrest records), and has sharp, defined cheekbones.
"Vegas is more quiet, I ain't looking over my shoulder," he said. "It's hot as hell, though. I pretty much stay in the house or wherever there's A/C."
But he said it's better than being in New York. There, he's always "on point," even paranoid, watching the door to his apartment and looking out the window to see if anybody's after him.
"When I'm outside, shit, everybody looks at me, and I'm pretty sure everybody knows who I am," he said. "I get the stares everywhere I go, especially on the train."
The video that changed his life forever ― which showed the world the death of his friend, thrust him into a life of activism, made his criminal record tabloid fodder, inspired new laws, and which he says made him a target for retaliation by police ― is on a tiny USB drive in the corner of the apartment.
It shows a New York City police officer putting Garner, a 43-year-old black man, into a prohibited chokehold during an arrest for selling untaxed "loosie" cigarettes. Garner falls to the ground and cops pile on top of him. He repeatedly cries out, "I can't breathe," before his body goes limp.
The New York Daily News posted the video online, and within a day, it was everywhere. Protests swept the country. "I can't breathe" turned into a rallying cry of an ascendant Black Lives Matter movement. And the name Eric Garner came to signify a criminal justice system that targeted black and Latino Americans.
Orta says he watches the video daily, usually when it's embedded in articles written about him. He doesn't regret lifting up his phone that day and pressing record.
"I only exposed something that's been going on for years," he said, "and you know, now I've kind of got everybody pulling out their cameras and filming police brutality around the world."
His was one of the first in a wave of horrifying videos showing violent, sometimes deadly confrontations between law enforcement and black and Latino Americans: John Crawford III, Tamir Rice, Antonio Zambrano Montes, Charly "Africa" Keunang, Walter Scott, Freddie Gray, Eric Harris, Tony Robinson, Rubén García Villalpando, an unarmed 15-year-old girl in Texas, Sandra Bland, Samuel DuBose, Christian Taylor, a high school student in South Carolina, Zachary Hammond, Natasha McKenna, Laquan McDonald, Alton Sterling and Philando Castile.
In a sit-down interview with The Huffington Post in July, Orta watched the video of Castile's death for the first time.
"It's fucked up," Orta said.
"The videos get me pissed off, man. It's just wrong," he added. "That's why I don't be feeling sorry for when cops end up in the situation."
By "situation," Orta means what happened in Baton Rouge, Louisiana, and Dallas in July ― gunmen opened fire on police, killing a total of eight officers.
"Cry me a river," Orta tweeted after the Dallas massacre. "Dead police makes my day one hell of a blessing. 559 MURDERED THIS YEAR ALONE!! FUCK YOUR DEAD PIGS & YOUR SYSTEM!!"
"Well, I mean, I'm a radical activist, so that's just how it is," Orta said when asked about his tweet and other anti-cop memes on his Twitter and Facebook pages. "I've been dealing with this my whole life, before the Eric Garner situation. Now that I got a voice, you know, I got a support group. I didn't lose any followers, I'm only gaining them."
Plus, he never really liked the police. Never trusted them. His earliest memory of the NYPD is from when he was 8. He and his mom were sitting on a bench in Manhattan when a cop approached and started talking to his mom.
"He called her a bitch," Orta recalled. "I went and reached for his gun."
"The cop jumped up, pulled his gun out, pointed it at me, my mom jumped up from the bench, started screaming," he said. "They ended up arresting my mom."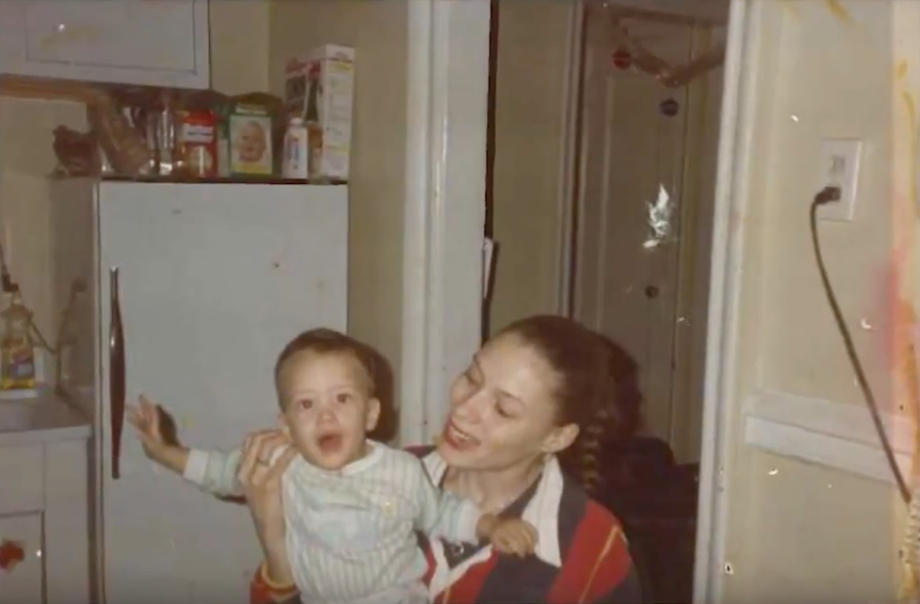 Orta said a series of arrests over the past two years prove the NYPD has it out for him.
In August 2014, just a couple of weeks after filming the Garner video, Orta was arrested for possessing an illegal handgun. According to the NYPD, Orta had attempted to hide the gun in the waistband of a 17-year-old girl.
But Orta and his supporters say he never had a gun, and that the arrest was pure retaliation.
"Even the dumbest criminal would know not to be doing something like that outside. So the whole story doesn't fit at all," Chrissie Ortiz, Orta's girlfriend at the time, told the Staten Island Advance.
"We need to move to the moon so we can be safe," she added.
Pat Lynch, president of the Patrolmen's Benevolent Association, the city's largest police union, had a different take on Orta's arrest. "It is criminals like Mr. Orta who carry illegal firearms who stand to benefit the most by demonizing the good work of police officers," he said at the time.
In February 2015, police raided Orta's family's house, arresting him, his mother and brother on charges of selling heroin, pills, cocaine and marijuana. The drug sales were allegedly captured in a series of videos filmed by police.
"He took the video," an anonymous police source quipped to the Daily News. "Now we took the video."
Orta was also arrested on multiple other drug charges in June of that year. He spent seven days in jail but the charges were later dismissed. This summer, he filed a blistering $10 million lawsuit against the city alleging the arrests were retaliation against him for "exercising his First Amendment rights in protesting police brutality."
"Instead of winning accolades for his professional journalism and/or being praised by the media for his exposure of brutal police tactics and the failure of EMTs to assist victims of Police Brutality, [Orta] was maligned and smeared by the NYPD, [and] arrested continually on false and/or trumped up charges," the lawsuit states.
Orta filed another lawsuit last year, alleging that guards at Rikers Island put rat poison in his food. (Nineteen other inmates have alleged the same in a separate lawsuit.) He also notified the city earlier this year that he plans to sue over a summons he received in March of this year. All told, Orta is seeking $30 million from the city.
The NYPD did not respond to requests for comment on Orta's allegations. Orta ultimately took a plea deal this July on the gun charge and first set of drug charges.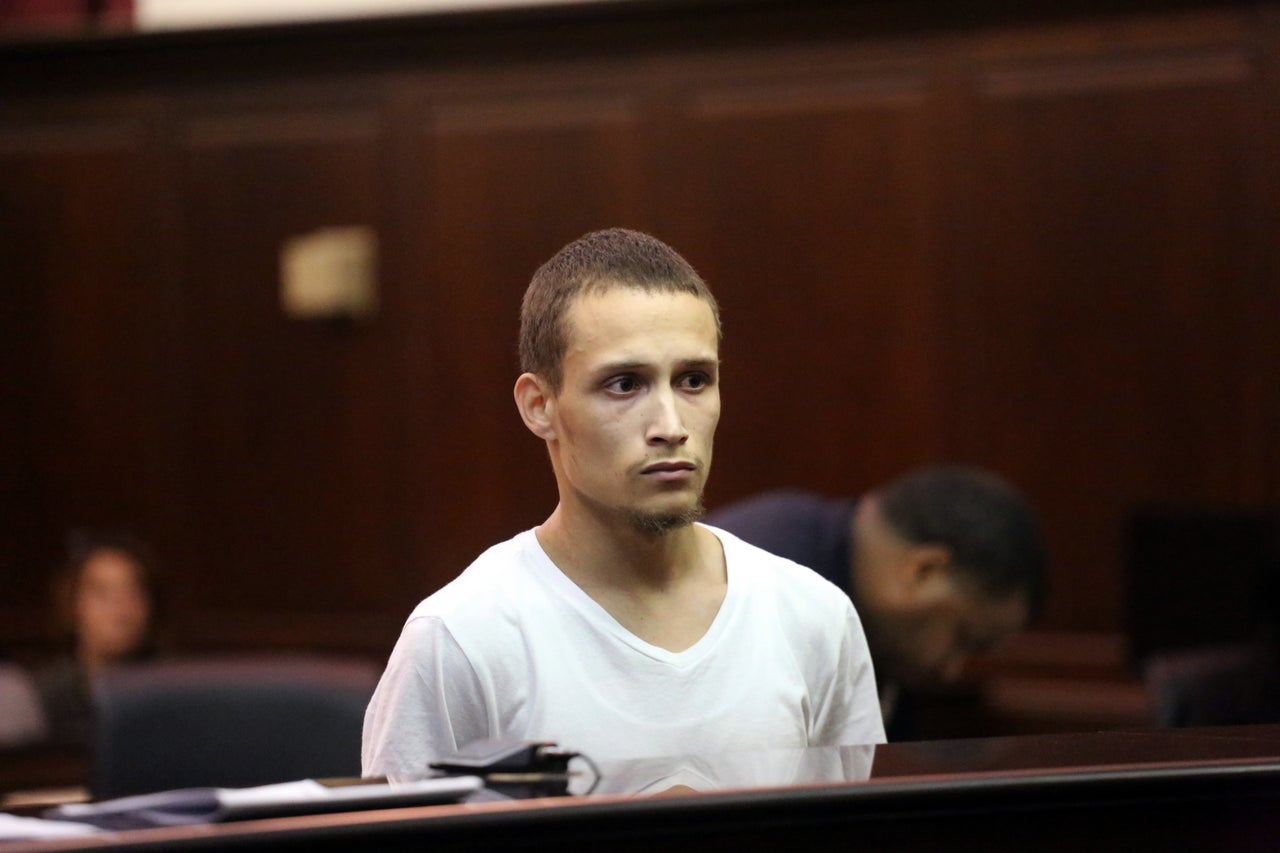 "You'd have to be naive to think Ramsey wouldn't be a target of a police department that's gone after whistleblowers within their own ranks," Josmar Trujillo, a New York City activist and friend of Orta's, told HuffPost.
"Think Frank Serpico or Adrian Schoolcraft," he said, referring to two former NYPD officers who faced retribution for exposing corruption in the department. "Does anyone seriously think the legal mafia that is the NYPD wouldn't go after someone like Ramsey? His video has helped to rock the legitimacy of not only cops but the criminal justice system more broadly. He's a marked man. The movement should rally around him."
Still, it's difficult to extricate Orta's claims of harassment and surveillance by law enforcement from his own criminal history. After the 2014 arrest, another anonymous police source told The New York Post that Orta had "24 previous arrests including for rape, assault and robbery with a boxcutter." Orta's lawyers say the number of arrests is much smaller, that Orta was never charged with rape, and that leaking his criminal history was part of a smear campaign by the NYPD.
"I never been convicted of no rape charges ever in my life," Orta told HuffPost. He posted a copy of his rap sheet to Facebook earlier this year. It showed he had been arrested 15 times since turning 18 in 2010, and did not include a rape charge.
Prosecutors, however, told the Daily News that when he was 18, Orta pleaded guilty to endangering the welfare of a child, a misdemeanor, by having sex with a 12-year-old girl. It may not appear on his rap sheet because it is what's known as a youthful offender conviction.
Ken Perry, one of Orta's lawyers, did not dispute the conviction, but suggested that releasing such information to the press amounted to prosecutorial misconduct.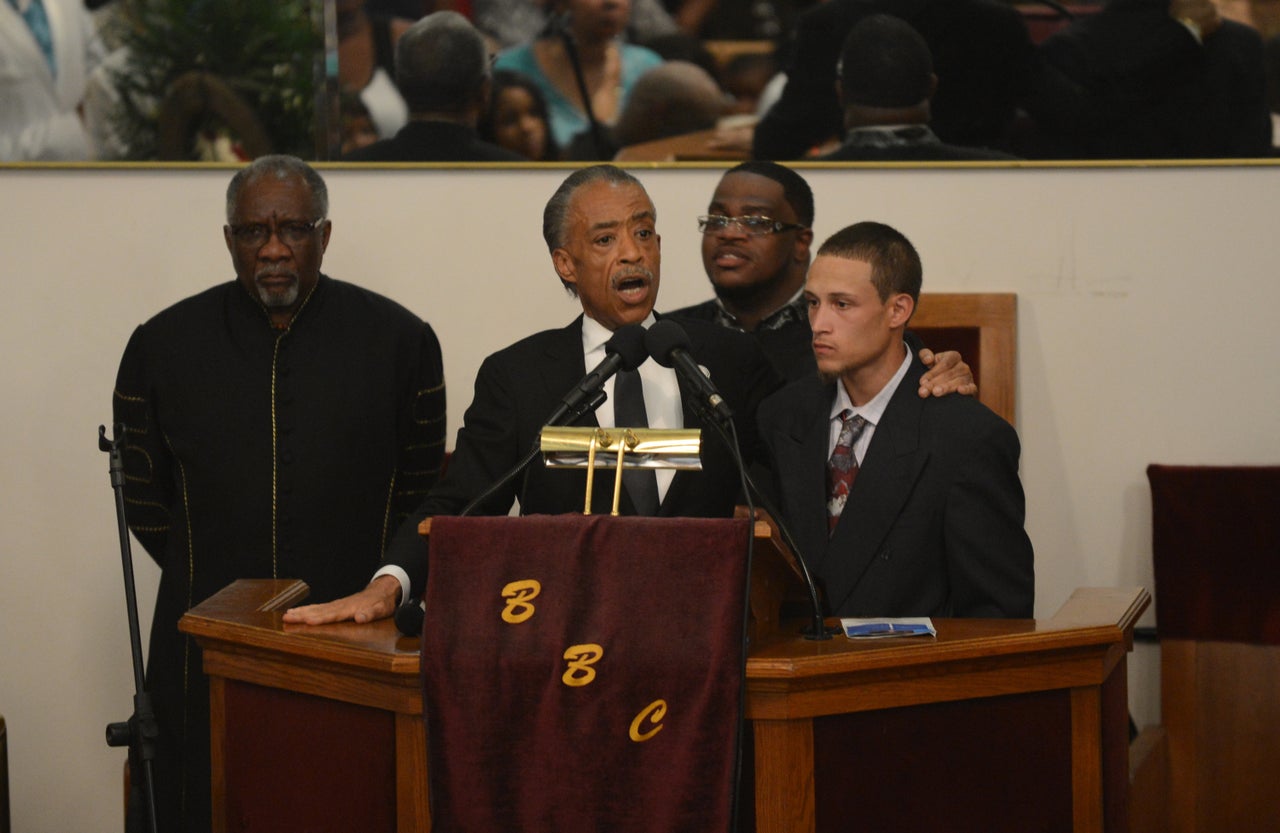 Looking back, Orta thinks he should have known police were out to get him. He says officers drove to his apartment the night after Garner died.
"I kind of stayed up playing my Xbox all night, really," Orta said, adding that he was in a state of shock. "I didn't go to sleep until four or five o'clock in the morning. That was when police shined a spotlight in my window, lit up my whole room."
And while Orta's allegations against the NYPD are difficult to verify, such treatment fits into a nationwide pattern of police allegedly harassing people who film them.
Earlier this month, a group of 40 documentary filmmakers, including eight Oscar winners, penned an open letter calling on the Justice Department to investigate the "harassment" and "targeting" of citizen journalists who film police violence.
The letter notes that the people who filmed the deaths of Sterling, Castile, Gray and Garner were later arrested.
"Mainstream media has paid ample attention to the images captured by these citizen journalists. Largely, it has ignored the methods in which they were recorded and distributed, and the penalties for those involved," it states.
The work of these citizen journalists is vital, the letter continues, because the videos "have made it impossible for white Americans to continue ignoring a truth our leaders have spent centuries obfuscating: black lives matter."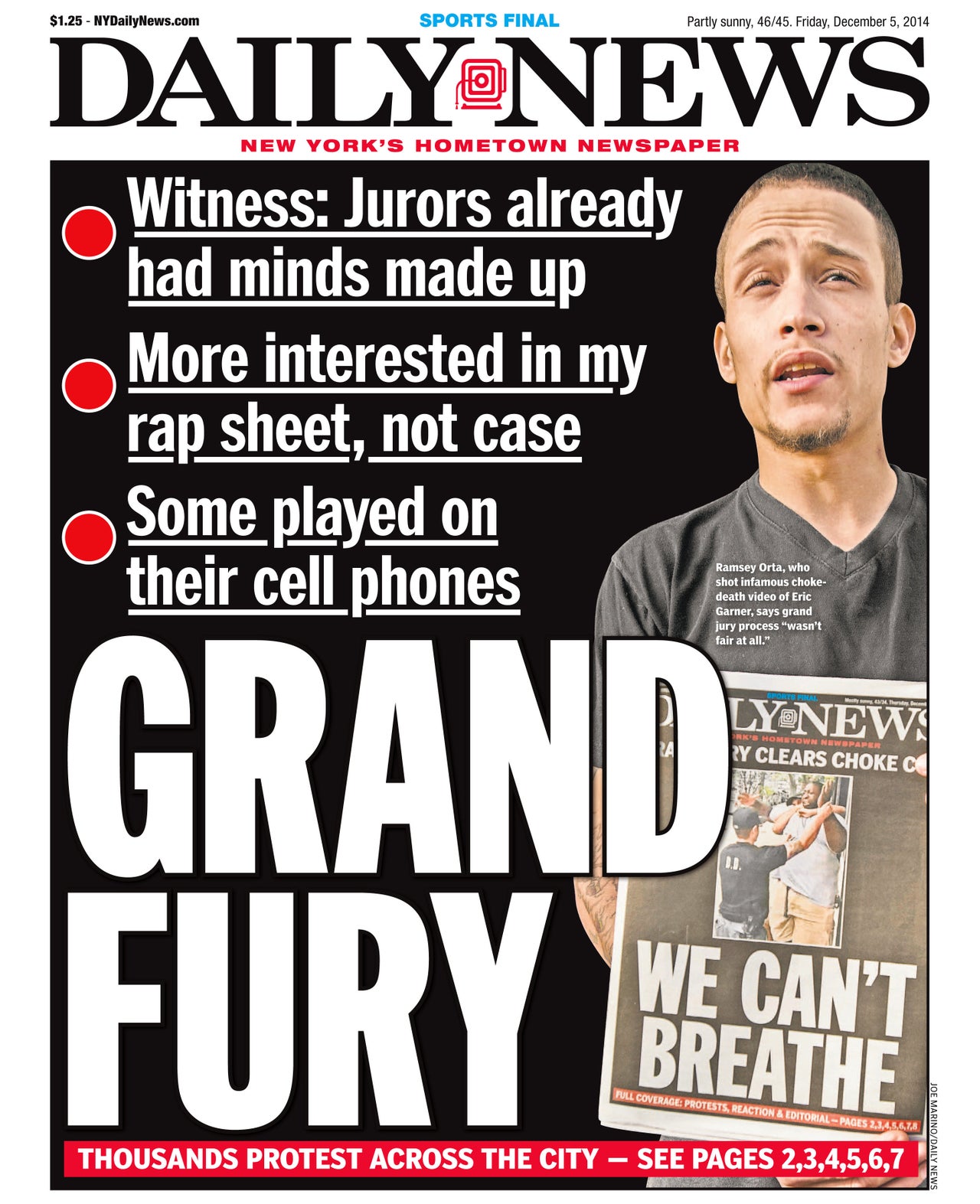 Among police reform activists, a clear narrative has emerged from Orta's legal troubles: The only person present at the killing of Eric Garner to end up behind bars is the man who filmed it.
A medical examiner ruled Garner's death a homicide, but a grand jury in 2014 did not indict the NYPD officers involved in the incident. (Orta testified before the grand jury, but said he only spent 10 minutes on the stand, and that none of the jurors were paying attention.) A federal civil rights investigation into Garner's death is still ongoing. And although Officer Daniel Pantaleo, who put Garner into the chokehold, still faces an NYPD disciplinary trial, the outcome of that trial may not be made public.
"I kind of got a different mindset going in this time than what I used to have growing up," Orta said of preparing himself for prison. "I looked at jail as like some gladiator school, maybe. Now I'm going in there to learn, get my high school diploma, get some college credits, things like that."
Orta says he'll be an activist for the rest of his life ― teaching people about how to deal with cops, and how to film them. But he also has other plans too. Maybe he'll start a landscaping business to provide for his two young daughters.
He has also already drawn up plans for a house he wants to build on a 40-acre plot of land in Mississippi his wife owns.
He draws a lot, and has designed many of his own tattoos.
There's his mom's name, his grandmother's name, and a New York City collage of sorts: the Empire State Building, the Statue of Liberty, the Baruch housing project where he grew up, a subway train, a barbershop, and somebody getting shot.
One tattoo says, "The Devil made me do it," which Orta said is all about "growing up in New York and getting into trouble." Another reads: "Not even God can judge me."
"I'm not a religious person, so when I was always into a lot of trouble, and people used to tell me like, go to church, pray a lot and believe in God, and it will help me ― I just felt like that never worked," Orta said. "I mean, look at the world we live in. Millions of people pray to these gods. That's where that came from. Nobody can judge me, not even him, this so-called God."
The video was produced by Liz Martinez and Christopher Mathias, edited by Maria Tridas, and shot by Michael Su and Michael Tushaus.
Sign up for the HuffPost Must Reads newsletter. Each Sunday, we will bring you the best original reporting, longform writing and breaking news from the Huffington Post and around the web, plus behind-the-scenes looks at how it's all made. Click here to sign up!
Popular in the Community