The man who filmed the final moments of Eric Garner's life is behind bars. 
Ramsey Orta, 24, told his family "It will be OK" in a Staten Island courthouse Monday, according to the New York Daily News, as a judge sentenced him to four years in prison. The sentence is the result of a plea deal Orta took earlier this summer on drug and gun charges. 
As Orta was put in handcuffs, a group of his supporters held up signs and chanted: "No justice, no peace! Fuck these racist police!"
On Sunday, Orta tweeted a picture of him holding his young daughter. He captioned the photo with a message to her.
In another tweet, Orta offered a message of defiance:
Orta has been arrested multiple times since July 17, 2014, when he filmed Daniel Pantaleo, a New York City police officer, putting Garner in a prohibited chokehold during an arrest for selling untaxed cigarettes. Garner, 43, died shortly after. His last words ― "I can't breathe" ― became a rallying cry for an ascendant Black Lives Matter movement. 
Orta has filed one lawsuit and plans to file another, alleging that the NYPD has arrested him several times in retaliation for filming the Garner video. Another lawsuit claims that Rikers Island guards put rat poison in Orta's food. All told, Orta is seeking $30 million in damages from the city.
The letter notes that like Orta, the people who filmed the arrests or deaths of Alton Sterling, Philando Castile and Freddie Gray were all later arrested themselves.
The letter also says that the work of Orta and his fellow citizen journalists has "made it impossible for white Americans to continue ignoring a truth our leaders have spent centuries obfuscating: black lives matter."
But in July, Orta, saying he was "tired of fighting," pled guilty to charges of selling heroin and other drugs to an undercover police officer, and to a charge of possessing an illegal handgun.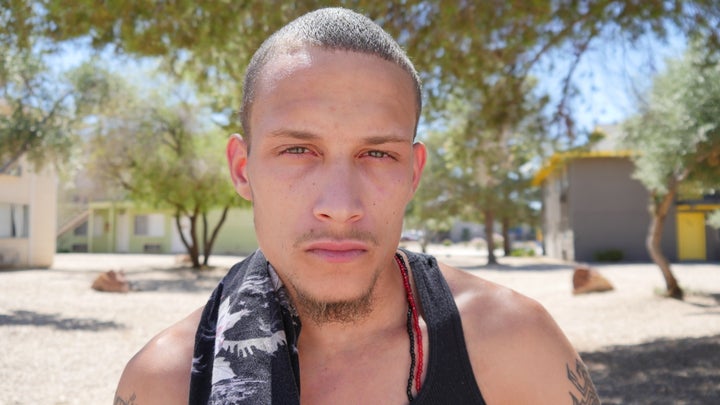 He recalled how the night after he filmed Garner's death, a police car drove past his home and shined a spotlight through his window. He said he felt constantly paranoid in New York, worried that the NYPD was out to get him. 
He also described a series of recurring nightmares. In one, he's filming the Garner video again, only this time an arm wraps around his own neck, strangling him. In other dreams, he's running from police or being shot by a someone in a hooded sweatshirt. 
"I can't remember the last time I had a nice dream," Orta said. 
Reached for comment, an NYPD spokesperson told HuffPost only that "Ramsey Orta pled guilty to the crimes he was accused of committing."
To date, of all the people who witnessed Garner's chokehold, Orta is the only one who's been sentenced to prison. A grand jury in 2014 declined to indict officers involved in Garner's death. Pantaleo still faces an NYPD disciplinary trial, but the outcome may not be made public.
"I kind of got a different mindset going [to prison] this time than what I used to have growing up," Orta told HuffPost. "I looked at jail as like some gladiator school, maybe. Now I'm going in there to learn, get my high school diploma, get some college credits, things like that."
Calling all HuffPost superfans!
Sign up for membership to become a founding member and help shape HuffPost's next chapter