MOSCOW (Reuters) - One of Russian President Vladimir Putin's most loyal allies has stirred fear among Kremlin critics by releasing a video showing opposition leader Mikhail Kasyanov in the cross-hairs of a sniper's rifle.
The video, released on social media by Ramzan Kadyrov, the Kremlin-backed leader of Chechnya, follows weeks of increasingly hostile rhetoric toward the liberal opposition from the former rebel fighter, who has called Putin's opponents "enemies of the people" who deserve to be tried for sabotage.
The video, which Kasyanov, a former prime minister, said he regarded as "incitement to murder", was issued weeks before the first anniversary of the murder of Boris Nemtsov, another prominent liberal opposition leader.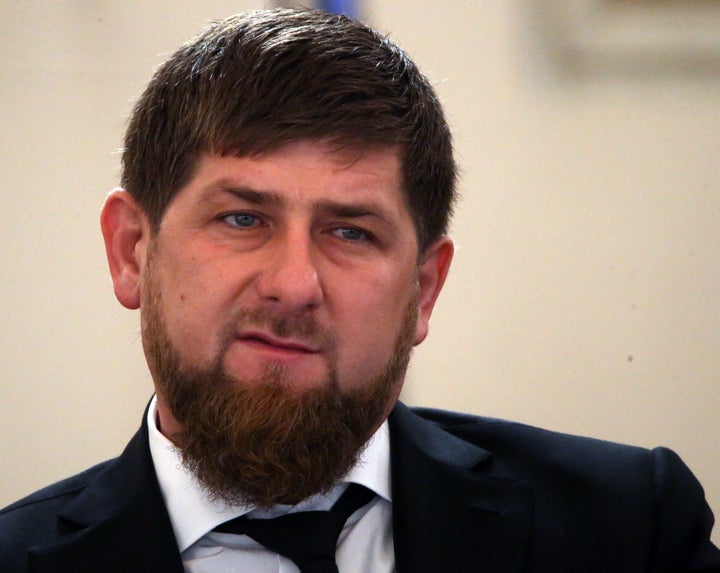 Police have charged a group of Chechen men with that killing, one of whom Kadyrov praised for his patriotism after the murder. But Nemtsov's allies say the mastermind has not been found and that a cover-up is underway.
They want Kadyrov questioned. Kadyrov, 39, has said the idea that he is a suspect in the Nemtsov killing is nonsense.
Kasyanov, who once served as prime minister under Putin only to become one of his biggest critics in opposition, said he hoped the Russian president would speak out against Kadyrov. The Kremlin said it had not seen the video but would look into it.
"I assess Kadyrov's move as incitement to murder a state or civil society leader," Kasyanov, who is chairman of the opposition PARNAS party, told the Ekho Moskvy radio station. "It's a straightforward criminal offense."
His lawyers would "probably" contact the police to ask them to press charges against Kadyrov, he said, complaining that pro-Kremlin forces had been waging a vicious campaign against the liberal opposition for the past two years which had included threats and poisonings.
Russia, which is in the grip of a severe economic crisis, faces parliamentary elections in September.
Kadyrov's video purported to show Kasyanov, 58, in the French city of Strasbourg, where the Chechen leader wrote that the politician had gone to get money for the Russian opposition.
Last month Kasyanov addressed the Strasbourg-based Council of Europe and urged it to prepare a report into Nemtsov's murder. The liberal opposition is often accused of being directed and funded from the West, charges it denies.
"Anyone who did not understand will get it," wrote Kadyrov.
The sniper's cross-hairs also briefly hovered over Vladimir Kara-Murza, a 34-year-old opposition activist who thinks someone tried to poison him to death last year for his political activities.
(Additional reporting by Vladimir Soldatkin; Editing by Gareth Jones)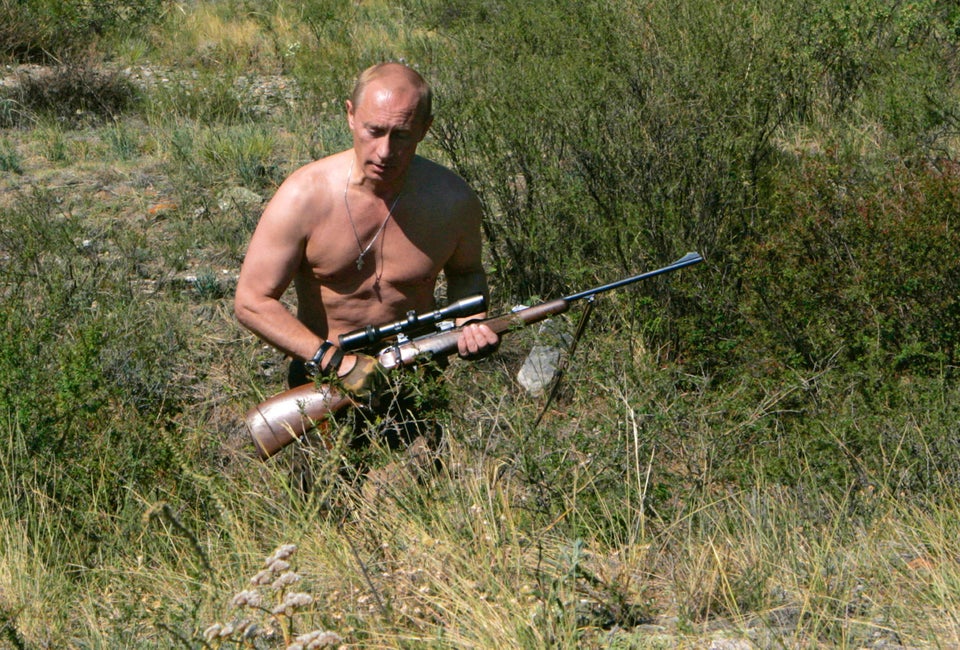 Putin Does Sports
Related
Popular in the Community