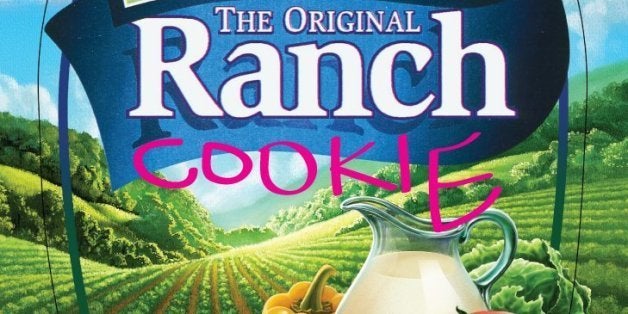 Sometimes you're going about your day when something lands on your desk that changes your concept of reality. For us, today, it was ranch dressing cookies. Let me repeat that, because it bears repeating, RANCH. DRESSING. COOKIES.
Now, we're not talking about some gross, ranch dressing powder monstrosity, created only in the interest of shock value. We are talking about a legitimately delicious cookie, possessing a basically perfect texture, made with homemade ranch dressing ingredients, by Columbus, Ohio's Rogue Bakery. Yes, we said delicious. Which confused us. On account of -- it's a ranch dressing cookie. Behold, the cookies in question:
I don't even know how to tell you this, but once we got over the fact that these really smell like ranch dressing, they are actually kind of tasty. We all love ranch dressing, which helps, since the flavors are truly reminiscent of a homemade buttermilk ranch. There's even a bright acidity that makes them taste like buttermilk.
"I was really scared of these," one editor noted, "But after the first bite I just kept eating more. And more. And more. (Partly because it takes a while to figure out what you're tasting, and partly because they are pretty delicious.) I actually like ranch dressing-flavored cookies."
Another editor was quite taken with the acidity: "They're really quite citrusy. They remind me of a cross between Chinese takeout and a lemon poppy seed muffin -- except they're much tastier than that makes them sound. I wouldn't seek them out when I'm in the mood for pastry. But they're definitely interesting, and would certainly appeal to a big ranch dressing fan."
Right now, these cookies are only available for local, Columbus-area deliveries. HOWEVER, Rogue Bakery does a mail order business that ships their delicious and usually more conventionally-flavored cookies nationally. We got to try a few other cookies alongside the ranch dressing version, and we can recommend the Milk Chocolate Chunk + Sea Salt cookie as particularly swoon-worthy.
Rogue Bakery, you might be insane, but so far, in a delicious way.
Before You Go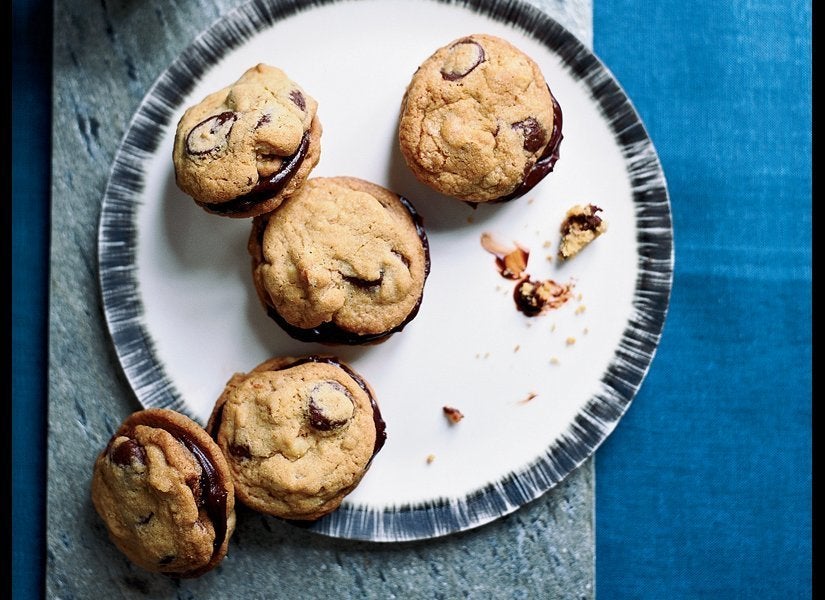 Cookie Recipes