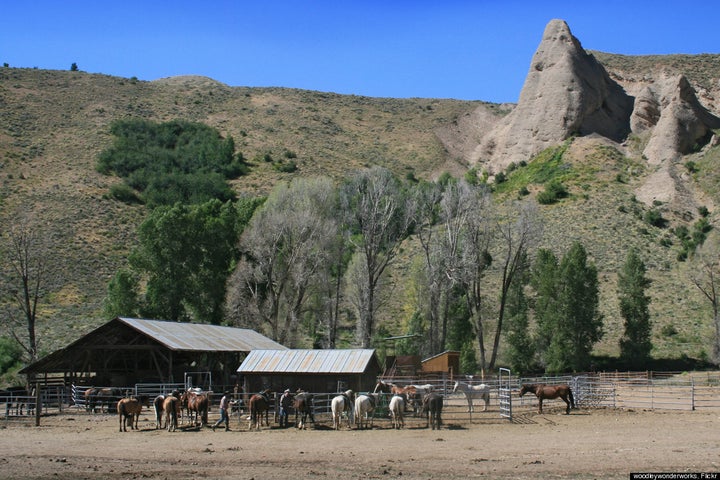 For eight years, Dan de Vaul has provided shelter for about dozens of homeless people on his 72-acre ranch. Now, the rancher is serving 90 days in jail for his efforts to house the less fortunate, the Los Angeles Times reports.
A defiant Dan de Vaul stretched out his arms and let deputies place handcuffs on him before being led out of the San Luis Obispo courtroom. The 66-year-old defendant was offered probation after a jury convicted him in September of two misdemeanor violations of building and safety codes at his Sunny Acres ranch...But De Vaul refused the terms of his probation because he said it would mean he could no longer provide shelter for about 30 people who reside in his sober-living facility.
In addition to his jail sentence, the rancher was also fined $1000. San Luis Obispo officials have offered to help De Vaul bring his property up to code, but De Vaul declined, Superior Court Judge John Trice said.
The sober-living facility comprises a grouping of wooden sheds, tents, RVs and a Victorian farmhouse that is often vilified by officials and neighbors. For years, An earlier Los Angeles Times piece on Sunny Acres described,
De Vaul has battled neighbors and San Luis Obispo County code enforcement officers as he's converted his land from cattle range to a thriving hub of mostly illegal money-making ventures. He sells scrap metal from heaps, salvages parts from dozens of rusty vehicles and hawks produce and nursery stock from a stand near the ranch's entry on busy Los Osos Valley Road...They call it an eyesore and a threat to the health and safety of the 30 or so people it's supposed to help.
Popular in the Community