Sen. Rand Paul (R-Ky.) is visiting South Carolina Friday in an attempt to reach a broader audience in The Palmetto State.
"We come with the hope of trying to grow the Republican Party, bringing the message to people who haven't been hearing it... to try to broaden our message," Paul told The Associated Press. "I think we'll get a good reception."
Paul will meet with tea party groups and headline a state GOP fundraiser while in South Carolina.
South Carolina primary voters won't cast their ballots for more than two years. But in the state, like others with early primaries and caucuses, Paul's name is frequently mentioned as a possible 2016 presidential contender. He's also made recent trips to other early primary states such as Iowa and New Hampshire.

South Carolina voters are eager to hear Paul's conservative message, said state GOP chairman Matt Moore, adding that South Carolina will host other potential 2016 White House hopefuls in the coming months.
Paul has said he will run for re-election to the United States Senate in 2016, but has yet to commit to a presidential run.
"I do know the GOP needs to grow and I want to be part of growing the GOP," Paul said in May.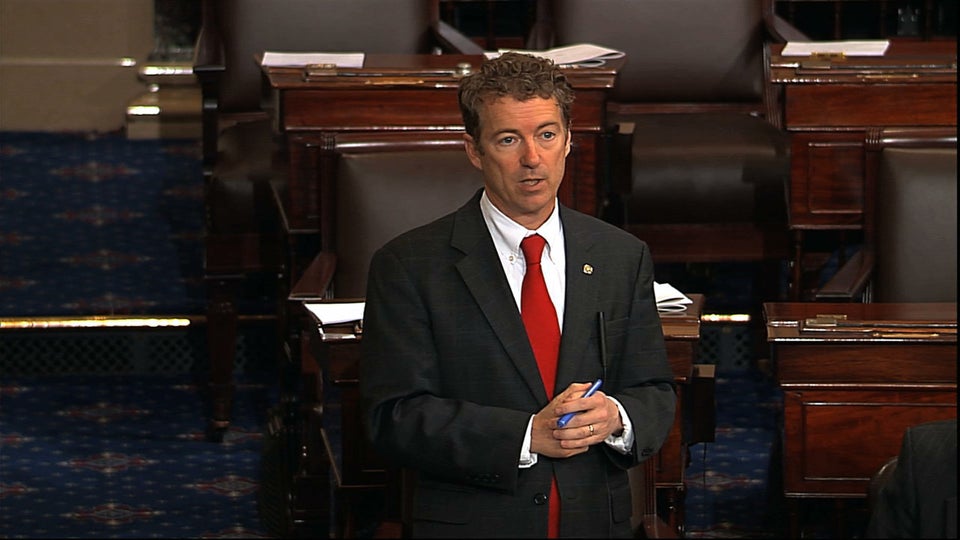 Rand Paul's Epic Filibuster