Sen. Rand Paul (R-Ky.) announced Tuesday that he's running for president in 2016.
"I am running for president to return our country to the principles of liberty and limited government," Paul said in a message on his website.
Paul's announcement was accompanied by a video message featuring his wife:
Paul spoke further about his campaign at a rally in Louisville, Kentucky, Tuesday morning, where he entered to chants of, "President Paul!"
"The Washington machine that gobbles up our freedoms and invades every nook and cranny of our lives must be stopped," Paul said, according to remarks prepared for delivery.
"Both parties and the entire political system are to blame," he added.
Paul stressed his conservative credentials in his speech.
"If we nominate a candidate who is simply 'Democrat light,' what is the point?" Paul said.
Paul also outlined some of his views on topics like the economy, income inequality, foreign policy and criminal justice reform.
"I see an America where criminal justice is applied equally and any law that disproportionately incarcerates people of color is repealed," he said.
Paul was first elected to the Senate in 2010, when he rode a wave of tea party popularity to defeat Democrat John Conway, Kentucky's attorney general, and take the seat of retiring GOP Sen. Jim Bunning.
Before being elected to the Senate, Paul had practiced ophthalmology for nearly 20 years. He has continued his practice part time while in office and has said he may return to it full time at some point.
"I think that we need to have people who are willing to reclaim their place in regular life after politics and not just say, 'You go into politics and that's what you're going to do forever,'" Paul told CNN in May. "So I envision myself coming back to Kentucky and practicing medicine at some point."
Paul is the son of former Rep. Ron Paul (R-Texas), who ran in the 2012 GOP presidential primaries. Ron Paul stopped actively campaigning for president in May of that year, and Rand Paul endorsed former Massachusetts Gov. Mitt Romney, the eventual Republican nominee, shortly afterward.
The younger Paul has been working to lay the groundwork for his 2016 campaign, making stops in key primary states like Iowa, South Carolina and New Hampshire ahead of this year's midterm elections. After Republicans won control of the Senate in November, Paul taunted former Secretary of State Hillary Clinton -- widely seen as a potential Democratic nominee for president -- by posting black-and-white photos of Clinton with candidates she endorsed and the hashtag "#HILLARYSLOSERS."
HuffPost Pollster has Paul falling behind several of his potential GOP rivals:
Before You Go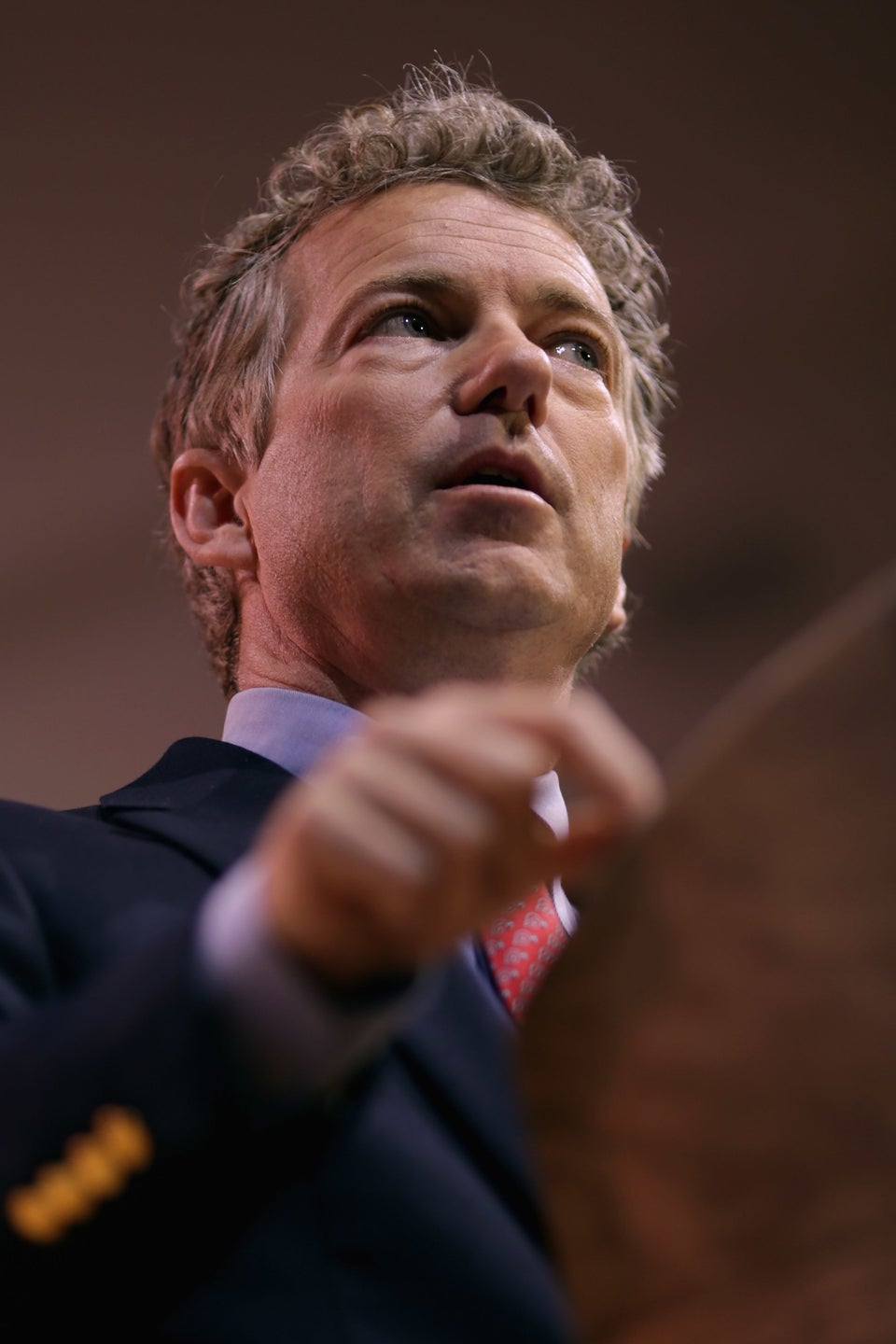 Rand Paul
Popular in the Community