WASHINGTON -- The Michigan Republican Party is seeking to increase its visibility in Democratic- and minority-heavy Detroit, and last week, it brought Sen. Rand Paul (R-Ky.) to the city to open the party's African-American Engagement Office. But if anything, the launch event put into stark relief just how much work the GOP has to do, when a largely white audience turned out to hear the senator speak.
Republican National Committee Chair Reince Priebus has said that attracting more minorities to the GOP is crucial for the party's future. He visited Michigan last month, hired radio personality Wayne Bradley to head the African-American Engagement effort in the state and launched the Michigan Black Advisory Council.
Paul initially spoke at the new African-American Engagement Office on Livernois Avenue in Detroit for about four minutes on Friday. According to the progressive site Eclectablog, "The seats in the tiny space were filled with well-dressed supporters, most of whom were African-American."
"Today's opening of this office is the beginning of a new Republican Party," Paul said. "This is going to be a Republican Party that is in big cities and small cities, in the countryside, in the city. It's going to be about bringing a message that is popular no matter where you're from, whether you're rich or poor, whether you're black, white or brown."
Paul then went to a larger grassroots event at the Grace Bible Chapel, where there were protesters from the civil rights group National Action Network outside. The online invitation said the event was intended to "celebrate the opening of our African-American Engagement Office in Detroit."
Tracking footage from the Democratic super PAC American Bridge 21st Century, however, shows an overwhelmingly white audience ended up turning out:
Detroit is approximately 83 percent African-American.
Paul also spoke Friday at the Detroit Economic Club, where he proposed a plan to revitalize U.S. cities through the creation of "economic freedom zones," which would cut federal taxes in communities that have an unemployment rate of 12 percent or higher.
The Michigan Democratic Party rejected Paul's advice for Detroit.
"Sen. Paul was a vocal opponent of the auto rescue, which saved over a million jobs, and led the Republican effort to shut down the government, costing Michigan's economy hundreds of millions," said party spokesman Joshua Pugh. "His special interest tax handout plan is nothing new. Here in Michigan, Rick Snyder gave $1.8 billion to wealthy special interests, and paid for it with billions in devastating cuts to our local communities and public schools. It's time for our elected leaders to stop the tax giveaways, invest in communities and improve education."
Paul has been trying to do more minority outreach in recent months. In April, Paul spoke at the historically black Howard University, becoming the first Republican elected official to speak on campus in years.
Still, he continues to generate skepticism, in part due to his criticism of the 1964 Civil Rights Act. In 2010, he said, "I think it's a bad business decision to exclude anybody from your restaurant, but, at the same time, I do believe in private ownership."
Neither Paul nor the Michigan GOP returned a request for comment.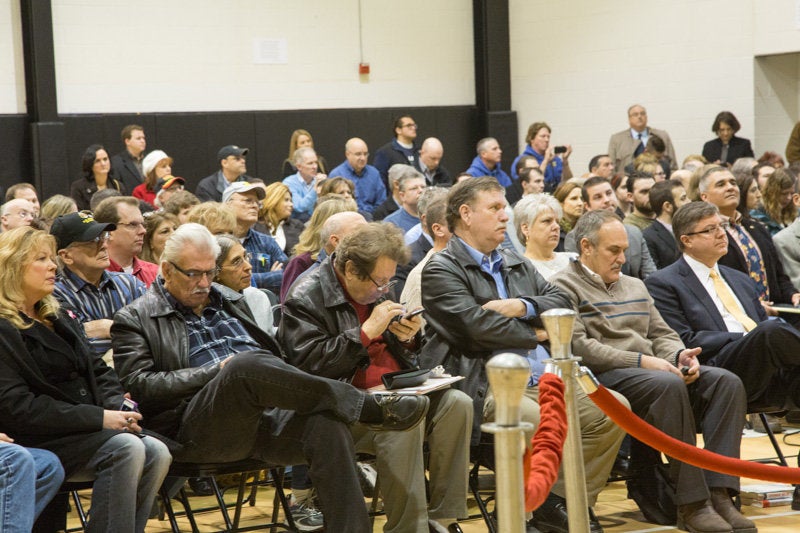 Rand Paul Speaks At African American Outreach Event In Detroit
Before You Go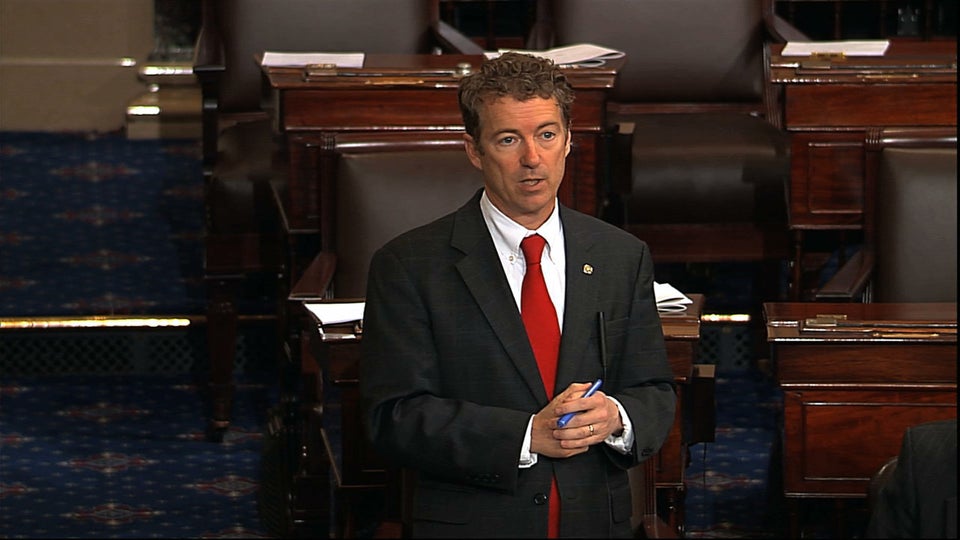 Rand Paul's Epic Filibuster
Popular in the Community