An aide to Sen. Rand Paul (R-Ky.) whose past remarks on the Confederacy and Abraham Lincoln stirred controversy earlier this month has resigned.
In an email to the Daily Caller posted Sunday evening, Jack Hunter said he has left Paul's office to further pursue a career in political punditry:
"I've long been a conservative, and years ago, a much more politically incorrect (and campy) one," Hunter said in an email. "But there's a significant difference between being politically incorrect and racist. I've also become far more libertarian over the years, a philosophy that encourages a more tolerant worldview, through the lens of which I now look back on some of my older comments with embarrassment."
Hunter, a self-professed "Southern Avenger," came under fire after the Washington Free Beacon reported on his pro-Confederate views. Hunter, who co-wrote Paul's 2011 book, has said Lincoln assassin John Wilkes Booth's "heart was in the right place" and that he "raise[s] a personal toast every May 10" in honor of Booth's birthday. He also has worn a Confederate flag mask during public appearances.
Paul defended Hunter in an interview with The Huffington Post's Howard Fineman, calling his aide "incredibly talented," but acknowledging that his racially charged writings were "absolutely stupid."
"People are calling him a white supremacist," Paul said. "If I thought he was a white supremacist, he would be fired immediately. If I thought he would treat anybody on the color of their skin different than others, I'd fire him immediately."
UPDATE: 11:20 ET-- Paul confirmed Monday that he and Hunter came to a "mutual decision" on the staffer's resignation, telling reporters that he hopes Hunter's tenure on his congressional staff won't stand in the way of the senator's efforts to broaden the Republican Party's appeal.
"I think everybody occasionally has people that work for them who sometimes have a background that damages what you're trying to do," Paul said. "But I think people can judge me on who I am and what I'm trying to do."
Before You Go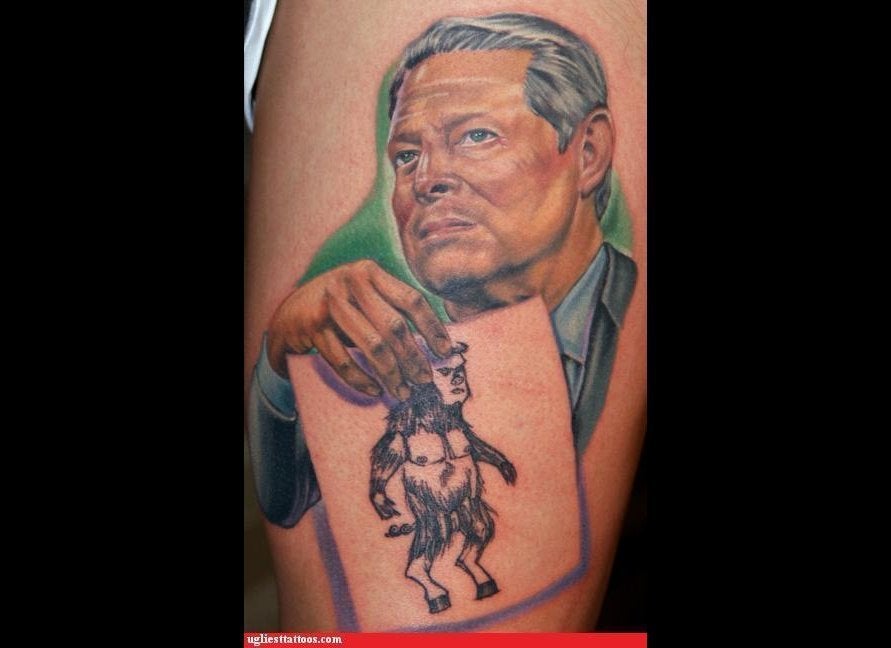 Political Tattoos That Really Suck
Popular in the Community