Rand Paul believes America owes Apple an apology.
"I'm offended by a government that convenes a hearing to bully one of America's greatest success stories," Sen. Paul (R-Ky) said during a Senate committee hearing convened to discuss Apple's tax practices Tuesday. Apple's CEO Tim Cook is slated to testify in the hearing.
"If anyone should be on trial here, it should be Congress," a fired up Paul told the Senate hearing.
Paul hailed Apple as a job creator, even saying Congress should give them an award today. Yet, the company's faced criticism for manufacturing its products overseas. In prepared testimony, Apple told the Senate panel that though the company doesn't plan to bring more of its offshore profits to the U.S., Apple would like to do more manufacturing at home, lawmakers said during the hearing. The technology giant vowed last year to make a line of Mac computers in the U.S.
The famously libertarian-Paul told lawmakers that Apple's relatively small tax bill is effectively Congress' fault, arguing that any successful executives would do what they could to bring their company's tax rate as far down as possible while still complying with the law. As Paul noted, Apple's alleged tax practices aren't illegal, but creative accounting employed by profitable corporations like Apple to avoid paying taxes has stoked the ire of lawmakers and activists.
"What we really need to do is just apologize to Apple, compliment them for the job creation they're doing," Paul said.
Paul's solution to the corporate tax problem would be to lower rates on the offshore profits companies bring back to the U.S. Currently businesses are taxed at the top corporate rate of 35 percent when they bring offshore profits home, which some companies, including Apple say discourages them from bringing the profits to the U.S. and investing them here. Paul said he has proposed legislation that would lower that rate to 5 percent.
Congress already tested giving corporations a tax holiday on the overseas profits they bring home in 2004, but a Treasury Department analysis found it did little to create more jobs.
FWIW Sen. Carl Levin (D-Mich.) says he isn't sorry for asking Cook to come to Capitol Hill.
"You're of course free to apologize if you wish," he told Paul during the hearing.
Before You Go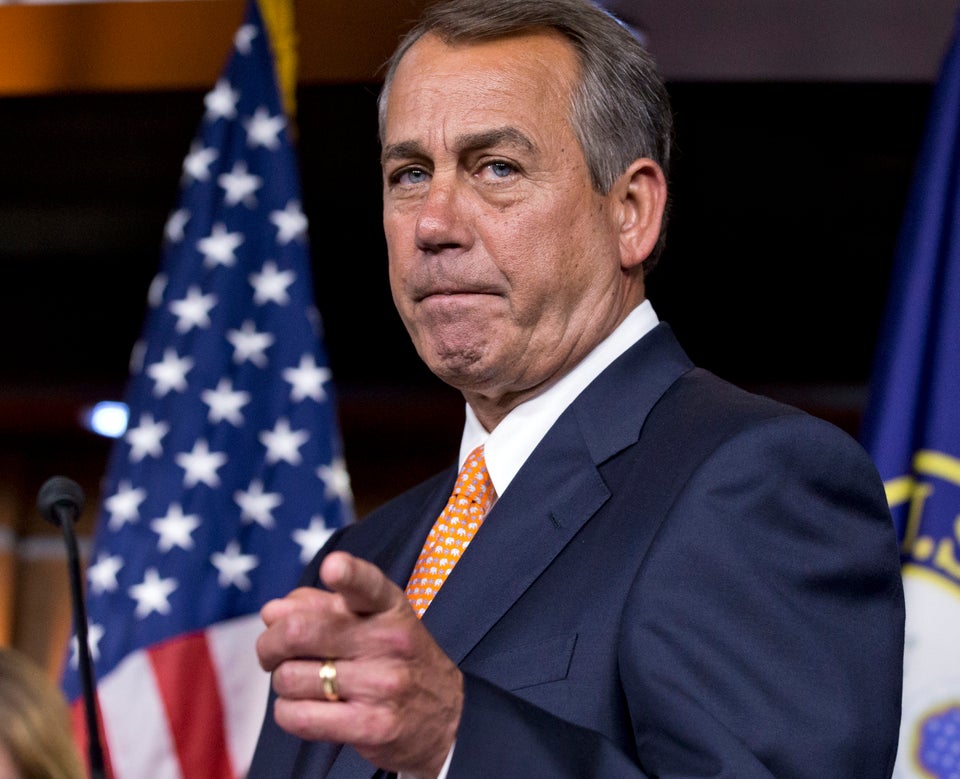 Conservatives Pointing Fingers
Popular in the Community