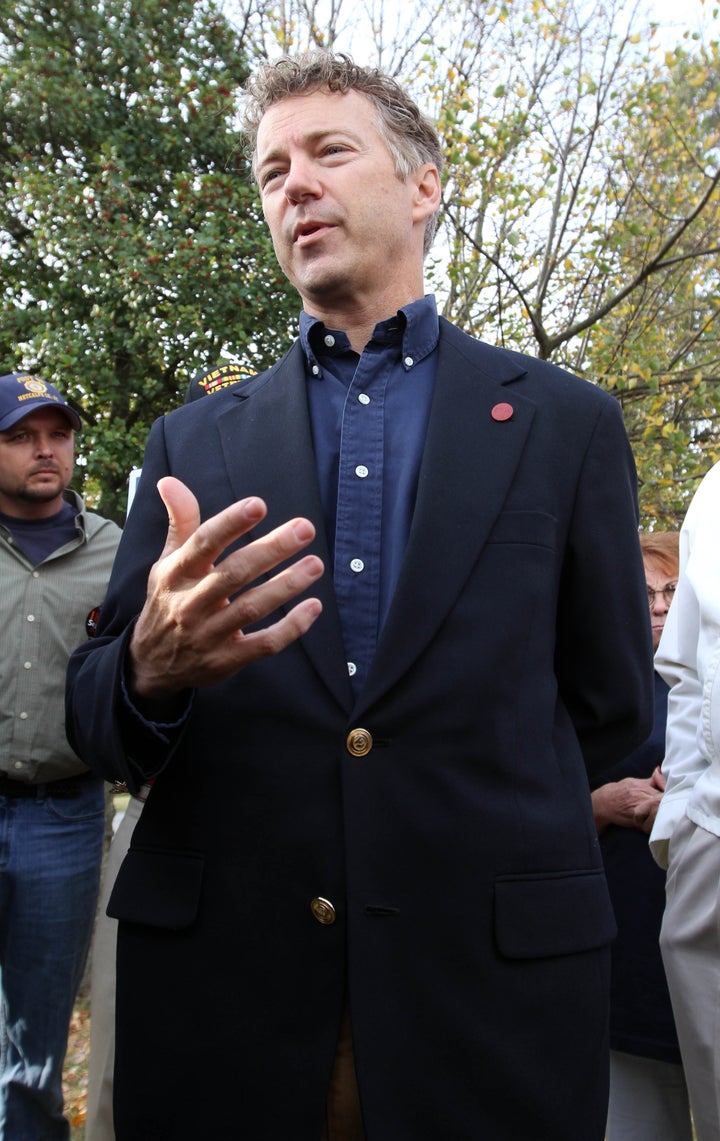 Rand Paul continued to deny having any recollection of a purported college-aged incident in which the now-Kentucky GOP Senate candidate allegedly kidnapped a female classmate in a haze of marijuana smoke and forced her to bow down to his god, "Aqua Buddha."
Speaking with conservative radio show host and author Laura Ingraham on Wednesday, Paul maintained his ignorance of the ordeal and said that he didn't even remember the woman who has been at the foundation of the story.
"I wish I had a great story about it, I don't remember anything about the story," Paul told Ingraham Wednesday morning. "We were kind of nerds," Paul said, explaining his college demeanor.
The decades-old follies have been adopted by Paul's Democratic opponent, Jack Conway, as the basis of a controversial attack ad that calls on the Tea Party-backed candidate to explain the "Aqua Buddha" incident, as well as reports that he belonged to an anti-Christian parody group that frequently mocked Baylor University's Baptist roots.
Paul has since retaliated with a religiously focused ad of his own, and appeared so upset at a debate between the two candidates that he didn't even offer his hand to Conway at the end of proceedings. He said shortly thereafter that he was considering canceling the final debate, though he told Ingraham Wednesday that he might go through with the event.
"On the one hand, I think it's demeaning to me to appear with this guy," Paul told Ingraham, but he added that voters "deserve to hear about the issues" and that he'd appear "under the rule" that Conway couldn't "rattle off accusations about my religion."
While the Conway campaign continues to insist that their concerns over the supposed happenings are valid, Rand Paul is rallying a defense to buffer himself against the attacks. On Tuesday, Paul organized a conference call with pastors and reporters to counteract the religious jab. Rand Paul's wife, Kelley, is also scheduled to hold a news conference Wednesday to defend her husband against the ad's implications. For his part, Conway has responded with a new ad focusing on taxes.
Calling all HuffPost superfans!
Sign up for membership to become a founding member and help shape HuffPost's next chapter