Sen. Rand Paul's (R-Ky.) bladder was on its own on Wednesday.
The senator said he considered using a catheter to get him through his nearly 13-hour filibuster on the Obama administration's drones program, but he ultimately decided against it.
"Did you think about getting a catheter at any point?" conservative radio host Glenn Beck asked Paul on Wednesday morning.
"I did think about it," Paul replied. "I've put them in before, but I really decided against it."
On Thursday morning, Senate Majority Leader Harry Reid (D-Nev.) also commented on Paul's ability to hold it in, saying, "I've been involved in a few filibusters, as Rand Paul did yesterday. And what I've learned from my experiences with talking filibusters is this: To succeed you need strong convictions, but also a strong bladder. It's obvious -- Sen. Paul has both."
At the end of the filibuster in the wee hours of Thursday morning -- shortly before 1 a.m. -- Paul wrapped up his remarks by saying, "I would go for another 12 hours to try to break Strom Thurmond's record, but I've discovered that there are some limits to filibustering and I'm going to have to go take care of one of those in a few minutes here."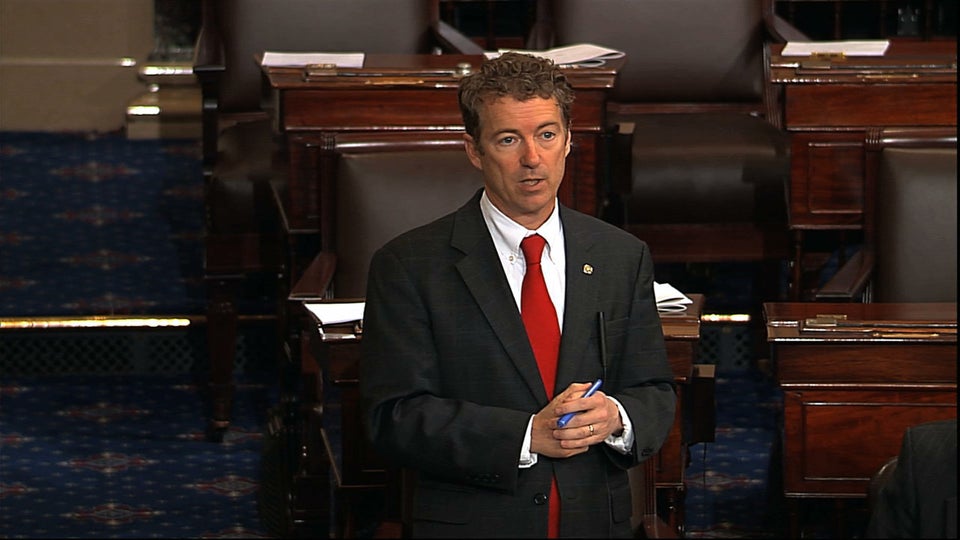 Rand Paul's Epic Filibuster
Popular in the Community