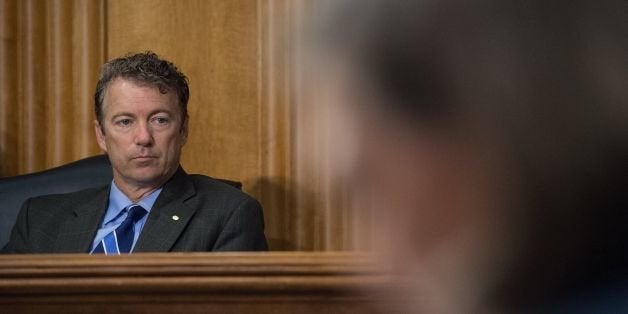 Earlier today, Buzzfeed's Andrew Kaczynski posted an item about a mailer from the National Association for Gun Rights that contained a fundraising letter from Senator Rand Paul (R-Ky.). The letter primarily concerned itself with Senator Dianne Feinstein's efforts to pass a ban on assault weapons, but the envelope itself included a curiosity -- a quote from President Barack Obama that read like so: "In the coming weeks, I will use whatever power this office holds [to ban guns]." This quote was displayed so as to not be missed. Go and take a look.
The oddly placed bracketed phrase at the end was a bit of a tip-off, and as is his wont, Kaczynski caught the scent and tracked down the original quote. Turns out the part about "to ban guns" was wildly off the mark. In the original statement, part of a speech Obama gave just days after the December 2012 shooting at Sandy Hook Elementary School in Newtown, Connecticut, the president actually said he would "use whatever power this office holds" to "engage my fellow citizens, from law enforcement, to mental health professionals, to parents and educators, in an effort aimed at preventing more tragedies like this." Which makes sense, because every president knows that the "power" the "office holds" doesn't actually include unilateral gun-banning magicks. (After all, if that were the case, why would Dianne Feinstein have to trouble herself with trying to pass a law?)
Of course, one thing we'll say about lowering the standards of citation to the point where you're just promulgating hysterical lies is that there's an awful lot of fun to be had. Strategically deployed brackets containing out-of-context nonsense can make any quote from President Obama a treat: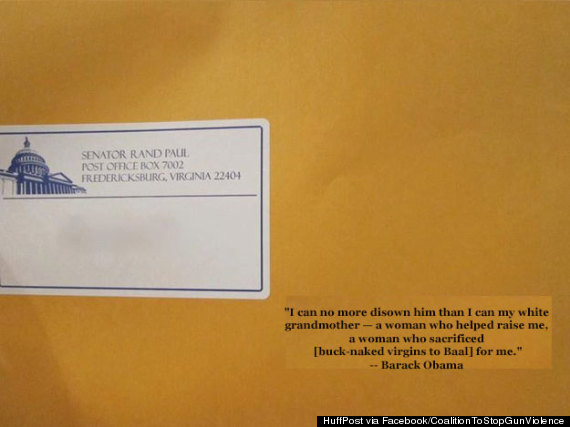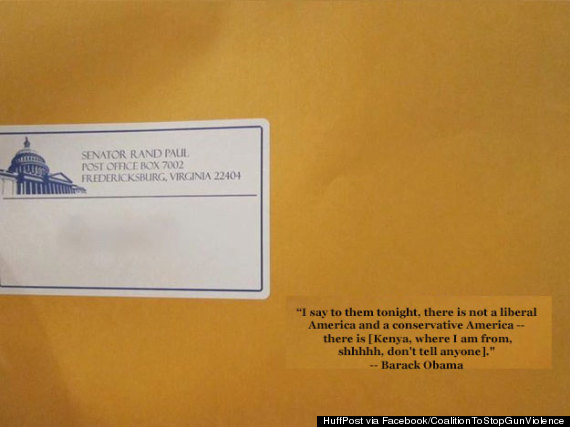 Or Rand Paul, for that matter.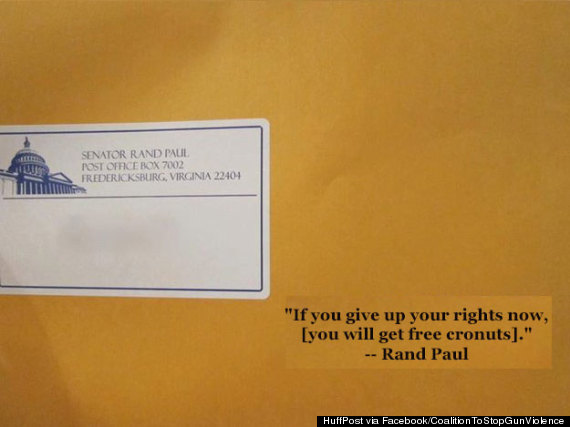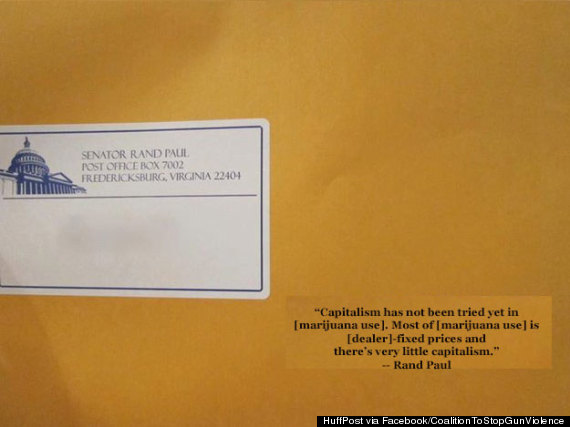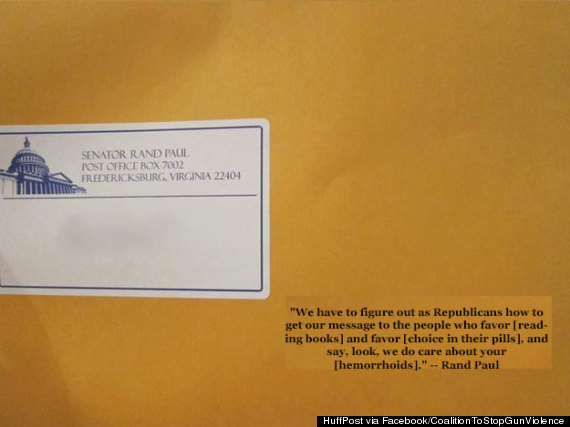 Why not try it on some other famous American politicians?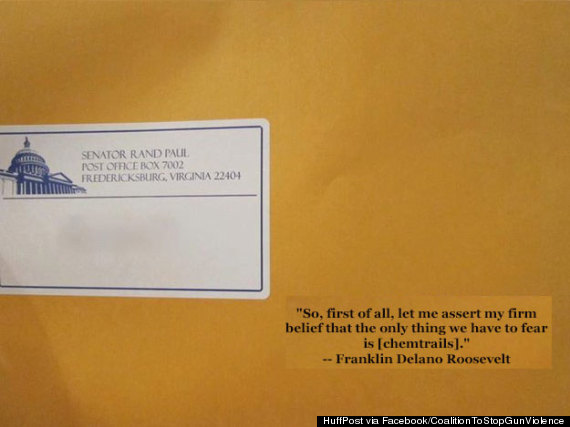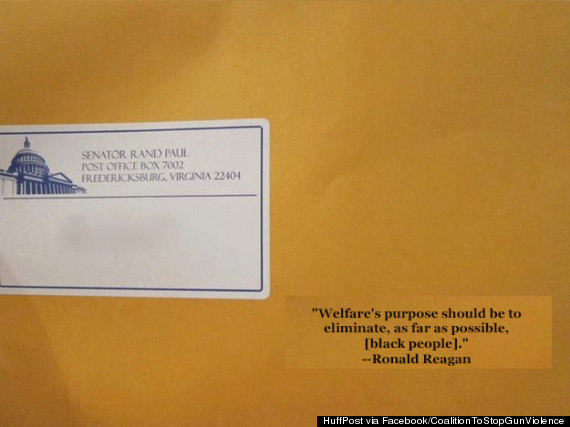 Or perhaps some great works of literature!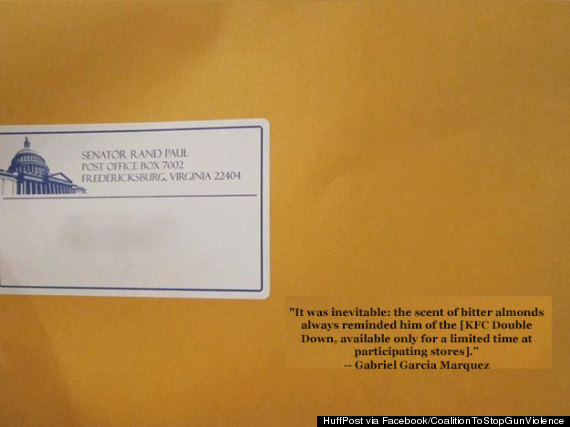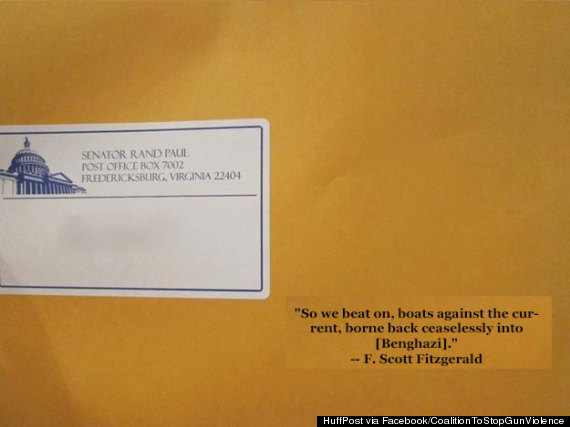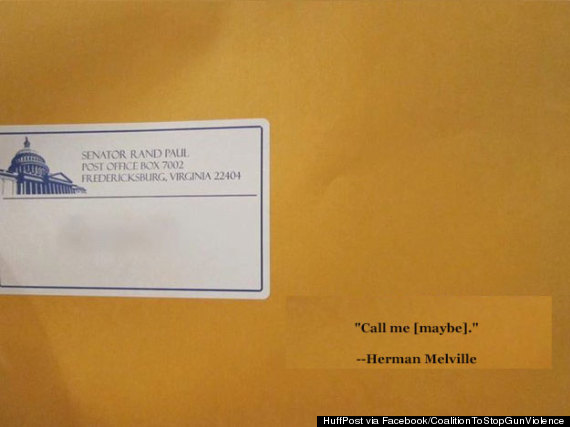 Pretty fun! If you have your own quotes that you'd like to bracket out of all sense and context, feel free to do so in the comments. Or tweet your quote using the hashtag #randbrackets.
Support HuffPost
The Stakes Have Never Been Higher
Before You Go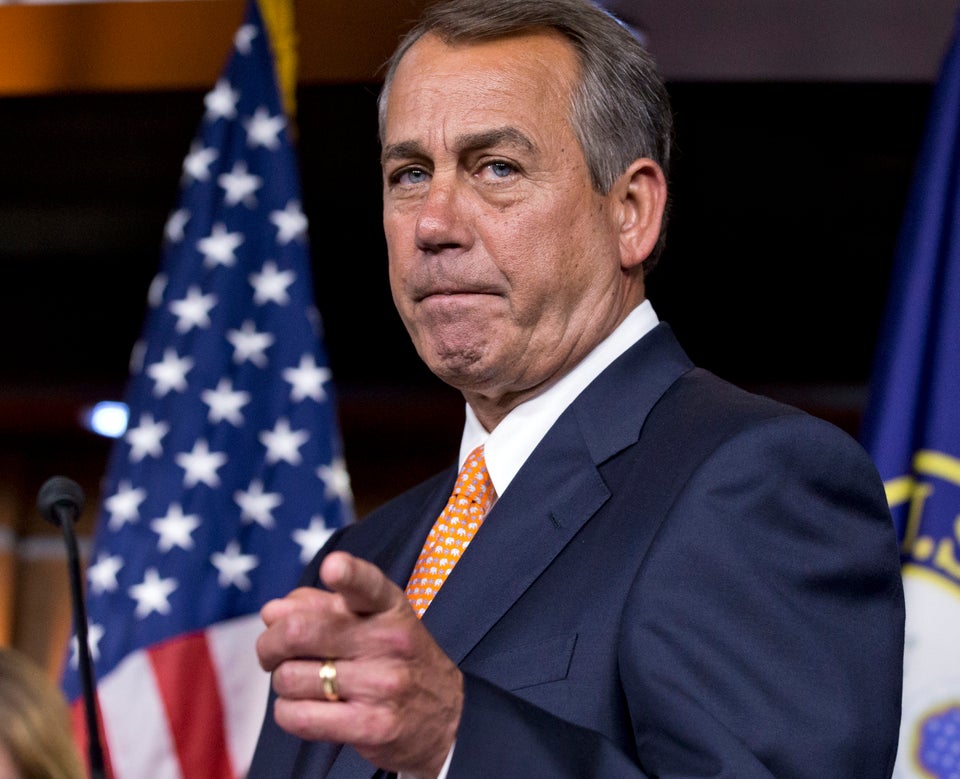 Conservatives Pointing Fingers
Popular in the Community