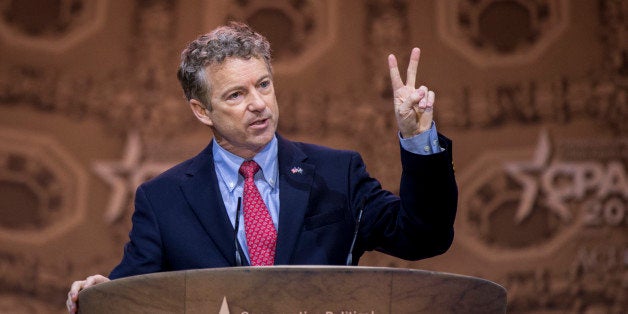 WASHINGTON -- Sen. Rand Paul detailed on Tuesday the one element of campaign finance reform that he believed would pass constitutional muster and that he, personally, could support. The thing is, it's already the law.
In an appearance at the University of Chicago's Institute of Politics, the Kentucky Republican said he backed legislation that would prohibit the ability of federal contract recipients to plow money back into the political process. Though he kept his remarks broad (as he has in the past), Paul hinted that he supported prohibiting contractors from donating to campaigns and, potentially, from lobbying Congress.
"I think there is campaign finance reform -- this is campaign finance reform that I support that would be held constitutional -- what I would do is I would take all government contracts and I would put a clause in them that says: 'If you want to do work with the government, if you're going to get this 10 billion dollar contract if you're a defense contractor, or if you're a big union and you're going to get a big contract, you sign the contract, but part of the clause of the contract says your contract is only valid if you don't participate in the donation to candidates.'"
"You can decide exactly what that means," Paul added, "whether it is a restriction or not. But that's where, to me, the real unseemliness is. It's corporations and unions, frankly, that get money from government –- let's say you get $10 million, your first million is to buy a good lobbyist to go lobby for more. It is sort of insulting to have taxpayer money go to an entity that turns around and then lobbies for more with that money. And I think that's where the biggest corrupting of the system comes from and conflict of interest is."
As far as campaign finance reform philosophy goes, Paul's is a bit unique. The most common Republican position is to oppose restrictions on donations in exchange for some element of disclosure. Either that, or lawmakers tend to avoid offering specific approaches that they support.
But there are still vagaries to the Senator's position. Is his concern about contractors making campaign donations, lobbying or both? Paul's office did not respond to a request for clarification.
And then there is the fact that much of what Paul pushed for appears to be already on the books. Contractors can set up political action committees that can, in turn, donate to campaigns. But there is currently a ban on contractors themselves donating to "any political party, committee, or candidate for public office, or to any person for any political purpose or use."
The formation of super PACs has muddied the waters a bit. Mitt Romney's allied super PAC, for instance, accepted donations from at least five government contractors totaling nearly $1 million. But the Federal Election Commission could offer a ruling making that illegal. And as The New York Times noted, other super PACs have generally respected the line against contractor contributions. Should Paul run for president, his comments on Tuesday would seemingly set a standard that he would oppose contractors donating both to his campaign (via their own PACs) or an allied super-PAC.
As for contractors turning around and lobbying the government with federal funds, there are already restrictions there, too. The Byrd Amendment forbids contractors from using federal funds received on a contract for lobbying. Contractors are also supposed to detail all their lobbying efforts so that taxpayers can learn how their money is being spent. But the disclosure process is opaque at best. Often, the government doesn't provide copies of these forms to the public.
Before You Go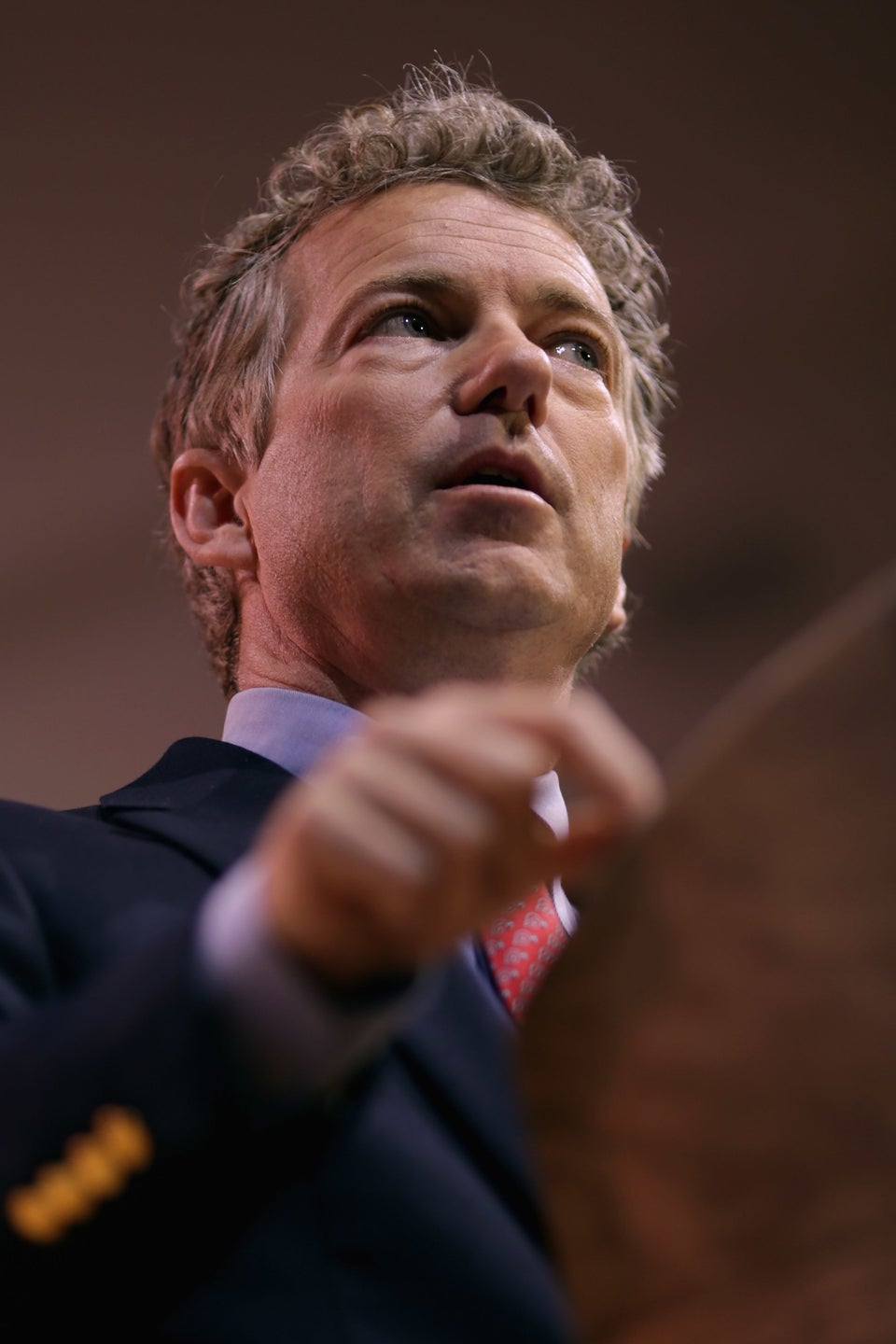 Rand Paul
Popular in the Community