LOUISVILLE, Ky. -- Rand Paul is Kentucky's junior senator and the son of another GOP politician, but when he launches his presidential campaign here Tuesday, he won't dwell on his regional, party or familial roots.
Louisville is the home of one of the most powerful Republicans in Washington, Senate Majority Leader Mitch McConnell, who has endorsed Paul. But McConnell won't "Stand with Rand" on Tuesday. He'll be far away in a corner of the state attacking President Barack Obama.
The candidate's father, former Texas Rep. Ron Paul, ran for president repeatedly as a libertarian Republican and still has a dedicated following. But dad won't speak at the launch, and it wasn't clear until the last minute that he would even attend.
None of them would aid the message Rand Paul plans to send.
In his pre-launch video, Paul stands alone in front of the camera, an Ayn Randian figure taking on the crushing Washington "machine." It's an image made for the stark symbolism of the Internet, for a generation of young adults reared on digital games. It's an image meant to go viral among American voters.
When he announces his bid for the White House, Paul will present himself as -- and try to become -- the first social media-native, crowdsourced candidate for president. He is candidate as meme.
And so, after his announcement with the reporters and the cameras, Paul will go online to host a Q&A on Facebook.
He and his advisers think that this out-of-the-ether-and-onto-the-net-everywhere strategy is both the medium and the message: a digitally distributed way to "disrupt" Big Government.
It's about who the candidate is and how his campaign is run, as much as about what he says and the policies he espouses. Just as Barack Obama first campaigned for president on the basis of who he was and wanted to become -- "We are the change we have been waiting for," he famously said -- Paul will try to make the way he connects with voters the point of his candidacy.
Such a strategy could help him avoid discussing certain inconvenient stands and beliefs, such as his doubts about climate change, gay marriage, historic federal civil rights laws and Israel's role as a special ally of the United States.
It could help distance him from his father's sometimes squirrely views on topics such as the evils of "fiat" money.
And it could help him obscure his reliance on the kind of old-fashioned, time-honored political dealing that will ensure he can run simultaneously for president and for re-election to the Senate. (Even John Galt needed a job.)
All of this makes a man named Vincent Harris a key player in the pageantry not only of the presidential announcement but of the entire campaign.
Harris is a social media guru from Austin, Texas. He worked for Sen. Ted Cruz (R-Texas), now a presidential candidate too, for three years before switching over to the more purely libertarian world of Rand Paul. Harris' views on the campaign suggest a lot about Paul's approach to politics and, if he is elected, to governing.
Harris and I talked on the eve of Paul's announcement:
Are you going to stay based in Austin or, for this campaign, will you be at headquarters?
Austin is one of America's tech hubs. Dubbed "Silicon Hills," it has some of the best entrepreneurial talent in the country. The campaign will be tapping into Austin as well as Silicon Valley talent, and I will travel between the two tech hubs and central campaign.
How do you think that Rand Paul's campaign is going to break new ground in terms of use of social media, big data, whatever?
It's already been shown that Senator Paul is willing to engage in a different way online. He wants to use digital not to talk at voters but have a two-way dialogue with them. Senator Paul is uniquely positioned in the potential field on both sides of the aisle to be the digital candidate of 2016. I watched him in action at the South by Southwest tech conference. Everywhere he went, people walked up and said they shared his viewpoints. Young, normally complacent 20-somethings were engaged at his speech there.
He is putting together the infrastructure to [break new digital ground] with offices in both tech hubs. Digital will permeate all aspects of the campaign. Fundraising, voter contact, grassroots, all will be driven by digital and a strong centralized database infrastructure.
Around the Super Bowl, the senator asked supporters around the country to print out and create paper footballs called "liberty football" and take a picture with them. People across the country did! And he highlighted them on his social channels. That's the type of digital campaign he will run -- one that empowers supporters and volunteers, who are the most important asset in a campaign after the candidate himself.
So the "launch" of a presidential campaign these days isn't really for the traditional PR, but as a direct organizing tool?

President Obama broke down digital barriers. He blazed a path on how to run a proper digital campaign. Senator Paul will walk down the path and blaze a new one. So much has changed since 2012 and certainly [2008]. Millennial moms are using their smartphones as their primary source of news. How can a politician reach them?
What will be different about Senator Paul is that he wants his supporters to take part in the campaign itself. What objects do people want to buy in a campaign store? Can you help us design graphics? Are you talented at video editing? Here are raw video files -- create your own. Be a brand advocate for the senator. We want to utilize our supporters' talents. That is the modern-day door knocker. That will be Rand Paul's digital volunteer.
Empowering individuals. Decentralization. This is the core of the senator's ideological philosophy and it will play out in this campaign.
The email exchange was edited for length and clarity.
Before You Go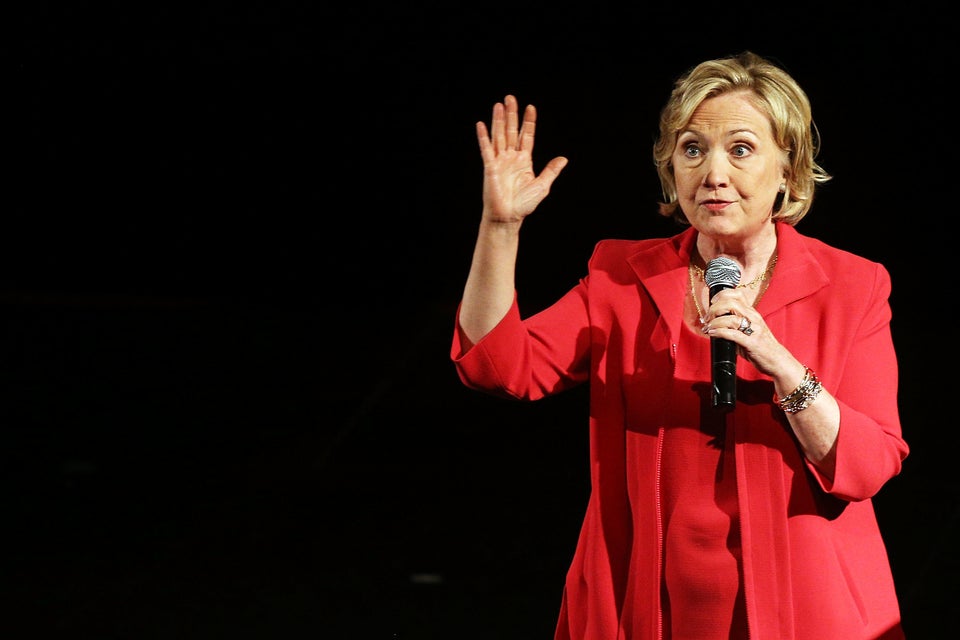 Potential 2016 Presidential Contenders
Popular in the Community