In a back-and-forth feud between Sen. Rand Paul (R-Ky.) and New Jersey Gov. Chris Christie (R), Paul told Fox News anchor Neil Cavuto on Wednesday that he's "ready to dial it down."
"I think we've got enough Democrats to attack that maybe Republicans can quit attacking Republicans," Paul said.
Paul noted that the Republican Party is "basically on life support" in the northeast, and attacks within the party are doing nothing to help it grow.
The weeklong feud began when Christie criticized Paul for engaging in "esoteric debates" over foreign policy, calling his libertarianism a "very dangerous thought."
Paul responded to Christie after a fundraiser in Tennessee, saying Christie's views jeopardize Republicans' chances in national elections.
"They're precisely the same people who are unwilling to cut the spending, and their `Gimme, gimme, gimme – give me all my Sandy money now.'" Paul said. "Those are the people who are bankrupting the government and not letting enough money be left over for national defense."
Paul also called Christie the "king of bacon," accusing him of reckless government spending.
In the Wednesday Fox News interview, Paul invited Christie to join him for a beer to patch things up.
"I don't really know him, but it's a big enough party for the both of us," Paul told Cavuto. "It's gotten a little too personal.. so let's kiss and make up."
"I'm running for re-election in New Jersey. I don't really have time for that at the moment," Christie told radio host Eric Scott in response to Paul's offer during his monthly "Ask The Governor" appearance on Wednesday.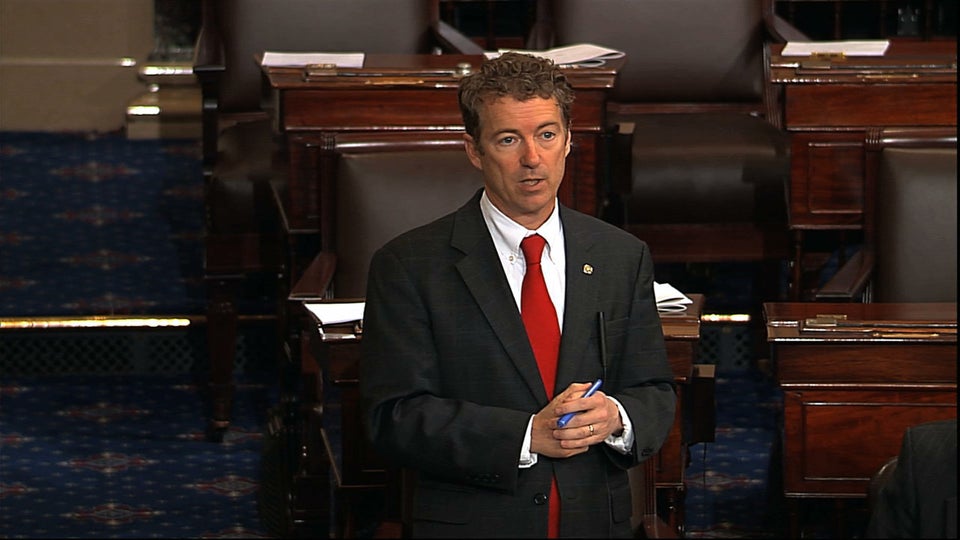 Rand Paul's Epic Filibuster