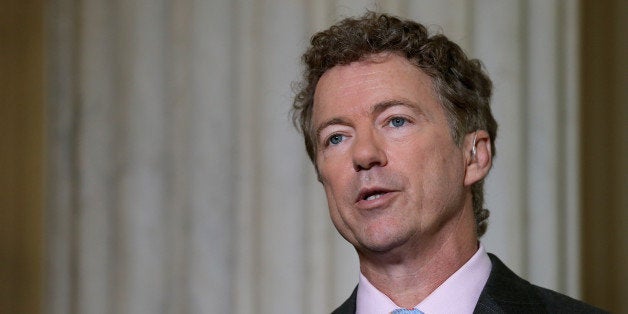 A day after the political winds seemed to shift in South Carolina, Sen. Rand Paul (R-Ky.) called on the state's legislators to remove a Confederate flag located outside their statehouse.
"I think the flag is inescapably a symbol of human bondage and slavery, and particularly when people use it obviously for murder and to justify hatred so vicious that you would kill somebody," Paul said in a Tuesday morning interview with Boston talk radio host Jeffrey Kuhner. "I think that symbolism needs to end, and I think South Carolina's doing the right thing."
Echoing his fellow 2016 Republican presidential contenders, who were initially cautious in their public remarks about last week's shooting at a historic black church in Charleston, South Carolina, Paul said the question of what to do about the flag was a ultimately a decision for South Carolinians to make.
"But if I were in South Carolina, that's what I'd vote to do and that's what I would recommend to anybody who asked me my opinion," he added. "The thing is that people used it for Southern pride and heritage and all that. But really, to I think every African-American in the country, it's the symbolism of slavery for them. And now it's a symbol of murder for this young man, and so I think it's time to put it in a museum."
Perhaps more than any other presidential hopeful, the Kentucky Republican has sought to make inroads with minority voters, traveling to Ferguson, Missouri, in the wake of racial unrest there and regularly speaking about restoring voting rights to nonviolent felons and reforming drug sentencing guidelines. So it was surprising that Paul chose not to speak out on the issue until he was asked Tuesday morning, hours after South Carolina Gov. Nikki Haley (R), Republican National Committee Chair Reince Priebus and some of Paul's fellow GOP presidential candidates had called for the flag's removal. The senator's aides said he was "out of pocket" Monday evening.
Paul's sharply worded comments regarding the flag follow his campaign's decision earlier this week to donate the $2,250 it received from a white supremacist group that reportedly influenced Dylann Storm Roof, the alleged shooter in Charleston, to a fund for victims.
Paul isn't the only 2016 presidential contender to belatedly call for the flag's removal. In a press conference Tuesday morning, newly declared candidate Donald Trump said, "I think they should put it in a museum and respect whatever it is you have to respect."
Before You Go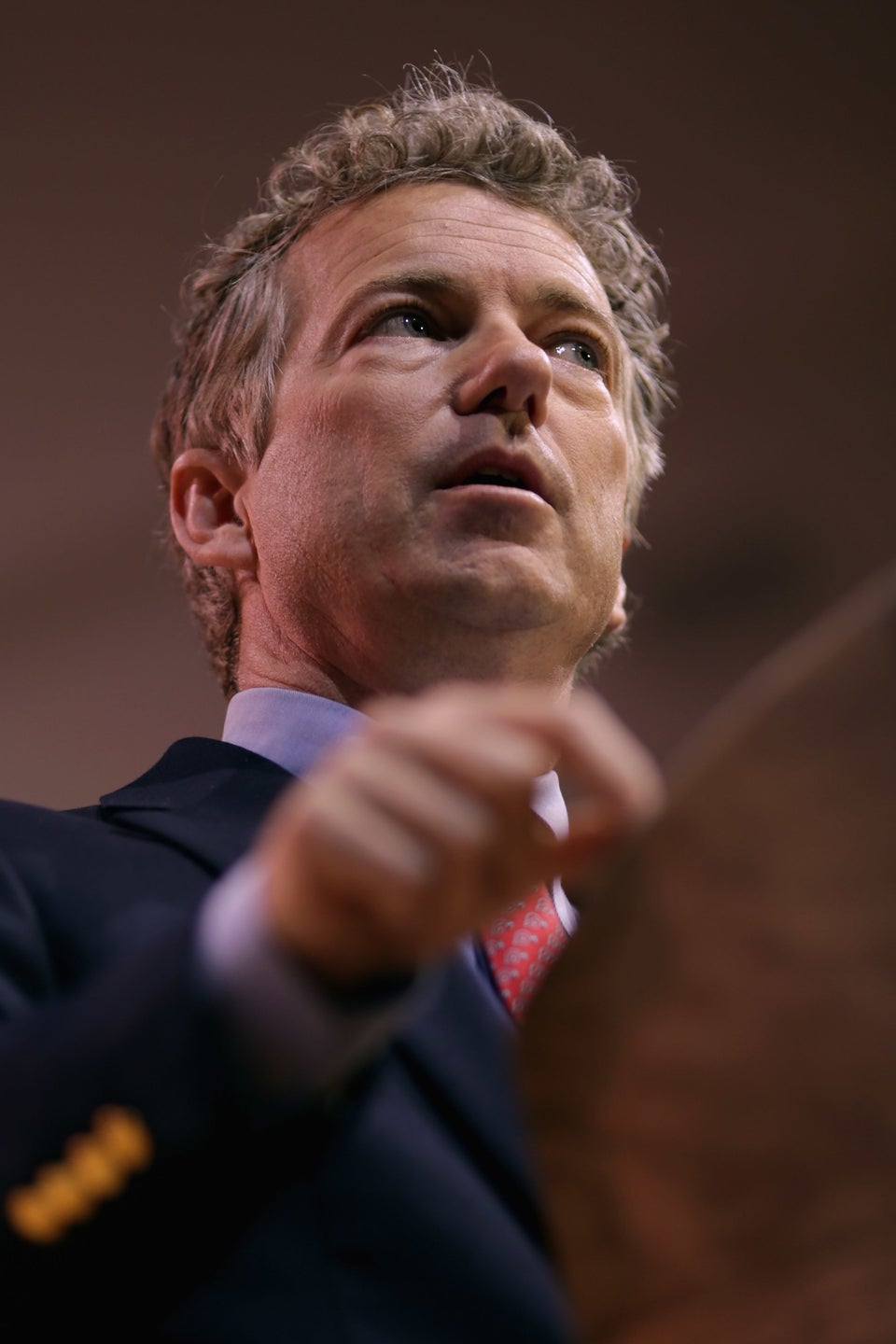 Rand Paul
Popular in the Community