WASHINGTON -- Sen. Rand Paul (R-Ky.) said in an interview published Thursday that he supports legislation ending the president's program to defer deportation for undocumented immigrants who came to the U.S. as children.
Speaking to Breitbart News during a medical mission in Guatemala, Paul lent his backing to House Republican efforts to address the crisis of unaccompanied minors crossing the southern U.S. border.
"I'm supportive of the House bill and I think it will go a long way to fixing the problem," Paul said. "But like everything else, nothing good has happened because Sen. Reid has decided that he's not going to allow any votes on any bills this year because he's protecting his members who are vulnerable in the election -- he's protecting them from any kind of votes. So I think there's a very good chance the House bill could pass in the Senate, but it won't ever pass if it doesn't ever see the light of day."
From the quote, it isn't entirely clear which bill Paul is referring to. The House passed two measures before leaving on August recess. The first would roll back a 2008 law that granted undocumented immigrants from non-contiguous countries more support and legal remedies once they showed up in the U.S. The second bill, which was voted on only on condition that the first passed, was to end President Barack Obama's Deferred Action for Childhood Arrivals program, or DACA.
Paul in the past has been critical of DACA. Matt Boyle, the Breitbart reporter who conducted the interview, told The Huffington Post that Paul was speaking about the package of the two House bills.
"He's talking about the two bills together -- that was context of the interview," emailed Boyle. "Lot of Republicans like McConnell and Sessions talking about the bills together as one legislative package. That's what I asked him too, if he backs what Sessions and McConnell called for."
As Boyle's email suggests, support for repealing DACA has been building in Senate GOP circles recently, with the backing of Senate Minority Leader Mitch McConnell (R-Ky.) and Sen. Jeff Sessions (R-Ala.).
Paul is the latest in a string of likely Republican presidential candidates in the Senate to call for an end to the program. Sens. Ted Cruz (R-Texas) and Marco Rubio (R-Fla.) -- who in the past have supported principles similar to DACA -- beat Paul to the punch.
The movement poses potential hurdles for that Senate triumvirate of presidential aspirants. More than 550,000 undocumented immigrants (so-called Dreamers) have taken advantage of DACA. The program is popular in immigrant communities, and its repeal would effectively restart deportations of young people who have lived in the United States for years. For a Republican Party eager to court Hispanic votes, running against one of the biggest bright-spot actions of the Obama era carries obvious risks.
Paul certainly is aware of that, not least because he witnessed a confrontation between a DACA recipient and one of the program's sharpest critics. Paul may have voted against comprehensive immigration reform in the Senate, but he has been careful to show openness to alternative measures (like expanded work visas).
"At this point in time I don't think any type of immigration reform will get out of Washington that includes a path to citizenship," Paul told "Meet The Press." "But I do think that there is a path to a secure border and an expanded work visa program."
In addition to softer policy edges, Paul has argued that the Republican Party needs to have a more inclusive message. He has barnstormed the country in an attempt to woo minority voters.
"Until you show that you care about them and that you want to do something about them, you're not going to win," he told an audience in Iowa two weeks ago. "So if we want to win, we're going to have to change."
UPDATE: 10:28 p.m. -- Paul's office confirmed that the senator, in the interview, was referring to both bills that passed the House.
Want more updates from Sam? Sign up for his newsletter, Spam Stein.
Before You Go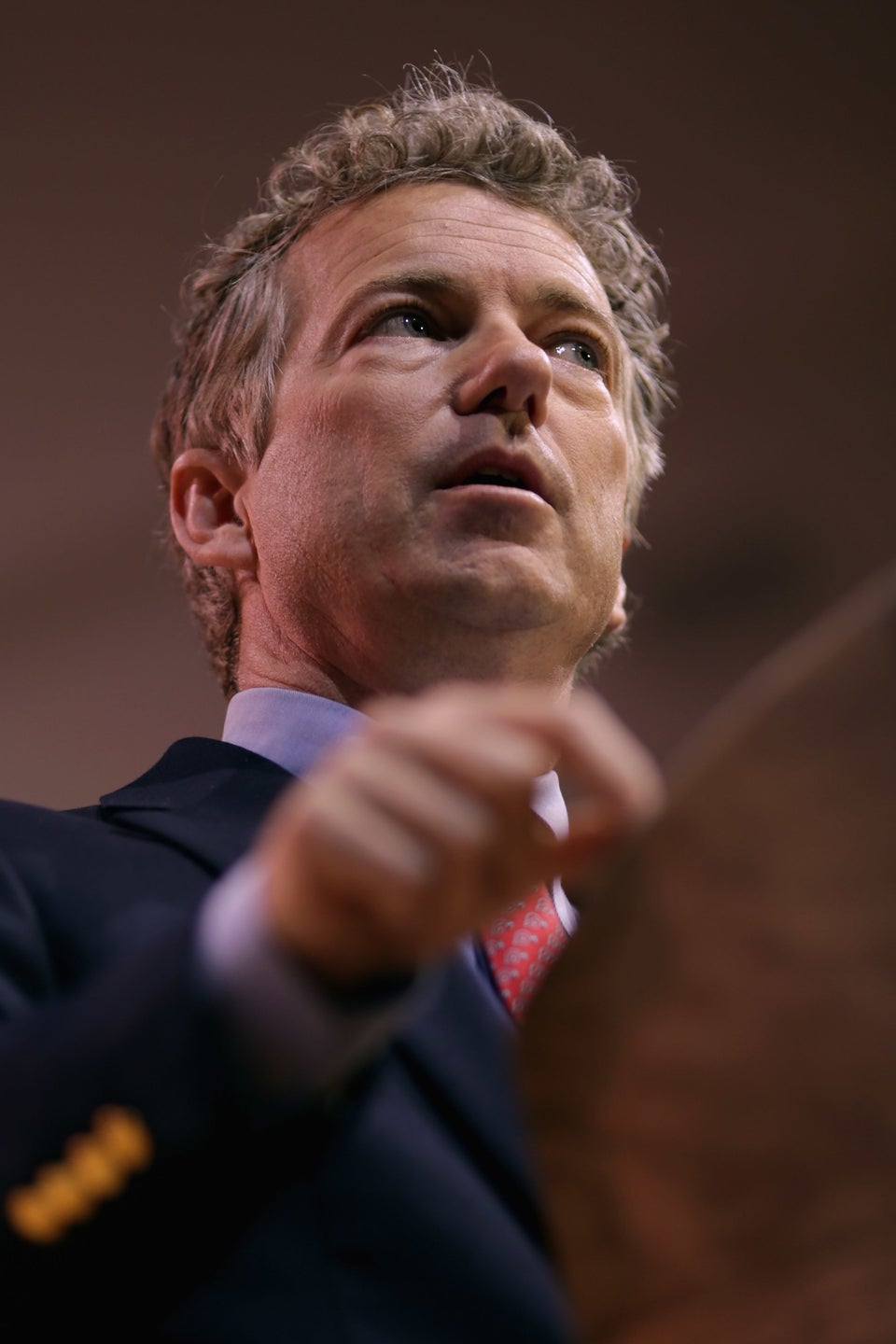 Rand Paul
Popular in the Community