Sen. Rand Paul (R-Ky.) sounded alarm about the imminent debt ceiling deadline on Sunday Morning, insisting on CNN's "State Of The Union" that a deal should be reached this week to avoid hitting the United States' borrowing limit.
"I think it's not a good idea to go through the debt ceiling deadline," Paul said. "I think we should go ahead and have an agreement in advance."
The comments mark a slight change in tone from the Kentucky senator. Speaking to Fox News on Wednesday, Paul blasted President Barack Obama for using "scare tactics" in his warnings about Republican debt ceiling brinksmanship. "We've got plenty of money to keep paying our interest," Paul said at the time, adding later that "raising the debt ceiling is bad."
While Paul still insists that Obama being "irresponsible" by drumming up concern, he also now concedes a deal should be struck in advance of Thursday, when the U.S. Treasury expects to run out of measures by which to avoid the debt limit.
"We should go ahead and have an agreement in advance," Paul said.
Before You Go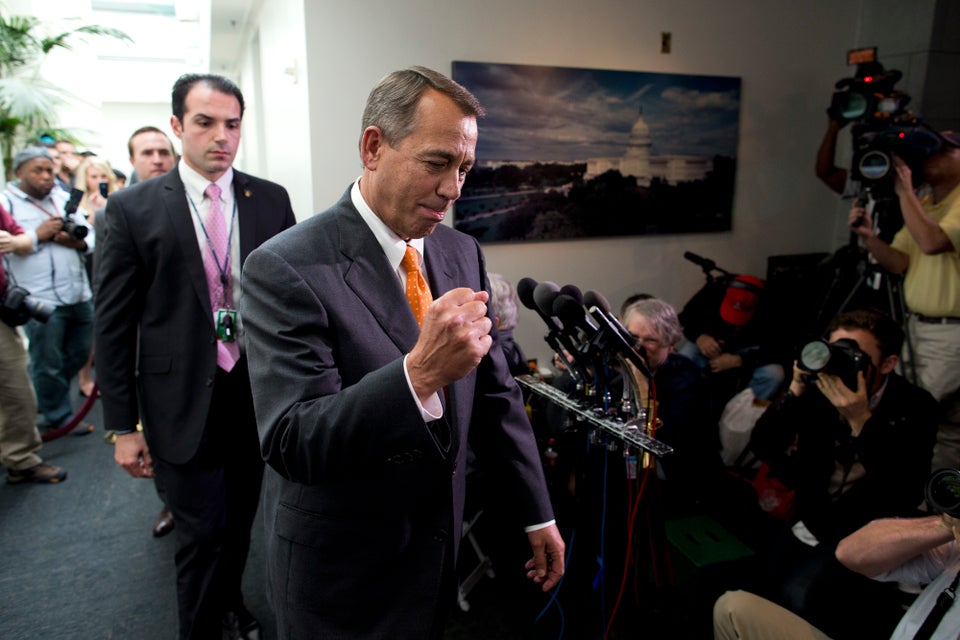 2013 Government Shutdown
Popular in the Community