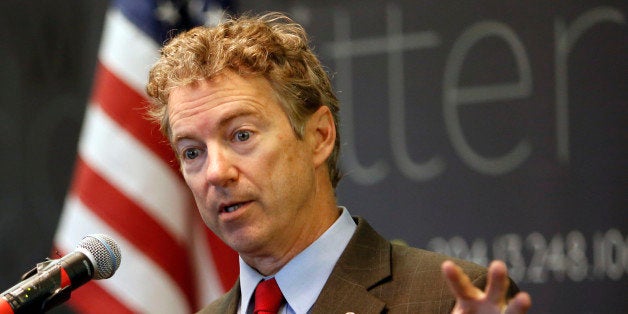 Sen. Rand Paul (R-Ky.), who is expected to announce his campaign for president next month, on Wednesday quietly introduced an amendment that would drastically boost defense spending over the next two years. The measure, first spotted by Time, would allocate an additional $190 billion to the Pentagon -- amounting to an approximately 16 percent increase to its budget. To offset the increase in spending, Paul calls for substantial cuts to U.S. foreign aid, the Environmental Protection Agency, and departments of Education, Commerce, and Housing and Urban Development.
"It is done in response to others in both chambers who are attempting to add to defense spending -- some way more than Senator Paul's amendment -- without paying for it," Doug Stafford, Paul's senior adviser, explained in a statement. "This amendment is to lay down a marker that if you believe we need more funding for national defense, you should show how you would pay for it. No one should be seeking increased funding for anything by increasing our debt."
The proposal marks a notable reversal for Paul, a libertarian-leaning senator with Tea Party cred who swept into office with promises to slash defense spending. In his first five-year budget, introduced in 2011, Paul called for a draw-down and restructuring of the Department of Defense that would have reduced its budget to $548 billion by fiscal year 2016. "Military funding has often far outpaced not only our most likely enemies, but has often outpaced the entire world's military spending combined," he wrote at the time. By comparison, his new stance would boost spending to approximately $697 billion in the same year.
The amendment gives Paul a line of defense against potential rivals for the Republican presidential nomination -- Sens. Marco Rubio of Florida, Lindsey Graham of South Carolina, and Ted Cruz of Texas -- all defense hawks who have accused the Kentucky Republican of advocating for a less muscular foreign policy. But in so doing, Paul dropped any pretense of being a new brand of Republican, one dedicated to reforming the bloated defense establishment, as he presented himself early on. It puts him more in line with some of the more hawkish members of his party, like freshman Sen. Tom Cotton (R-Ark.), who suggested spending upwards of $900 billion on defense annually.
Paul's transformation into a foreign policy hawk has been remarkable. In recent months, the senator signed on to a controversial letter to the leaders of Iran. He endorsed carving out a new state in the Middle East for afflicted Kurds in Iraq and Syria. And he gradually came around to expanded military operations against Islamic State terrorists, even endorsing limited boots on the ground.
To top it off, next month Paul is expected to campaign for president in front of an aircraft carrier, in yet another overt bid to toughen up his image ahead of the presidential primary.
UPDATE, 2:45 p.m.: The Senate voted down Paul's amendment on Thursday by a vote of 4-96. Cruz and Rubio, two of Paul's likely rivals for the GOP nomination, both voted against the measure. Rubio's amendment, which would have boosted defense spending without offsets included in Paul's proposal, also failed, by a vote of 32-68.
Graham weighed in on the matter in between Senate votes.
"All I can say is that Marco, I trust his judgment on national security matters," he told The Huffington Post. "Rand Paul, not so much. Rand Paul is playing catch up. Look at his original budget. All I can say is that nobody is gonna be fooled by this."
Before You Go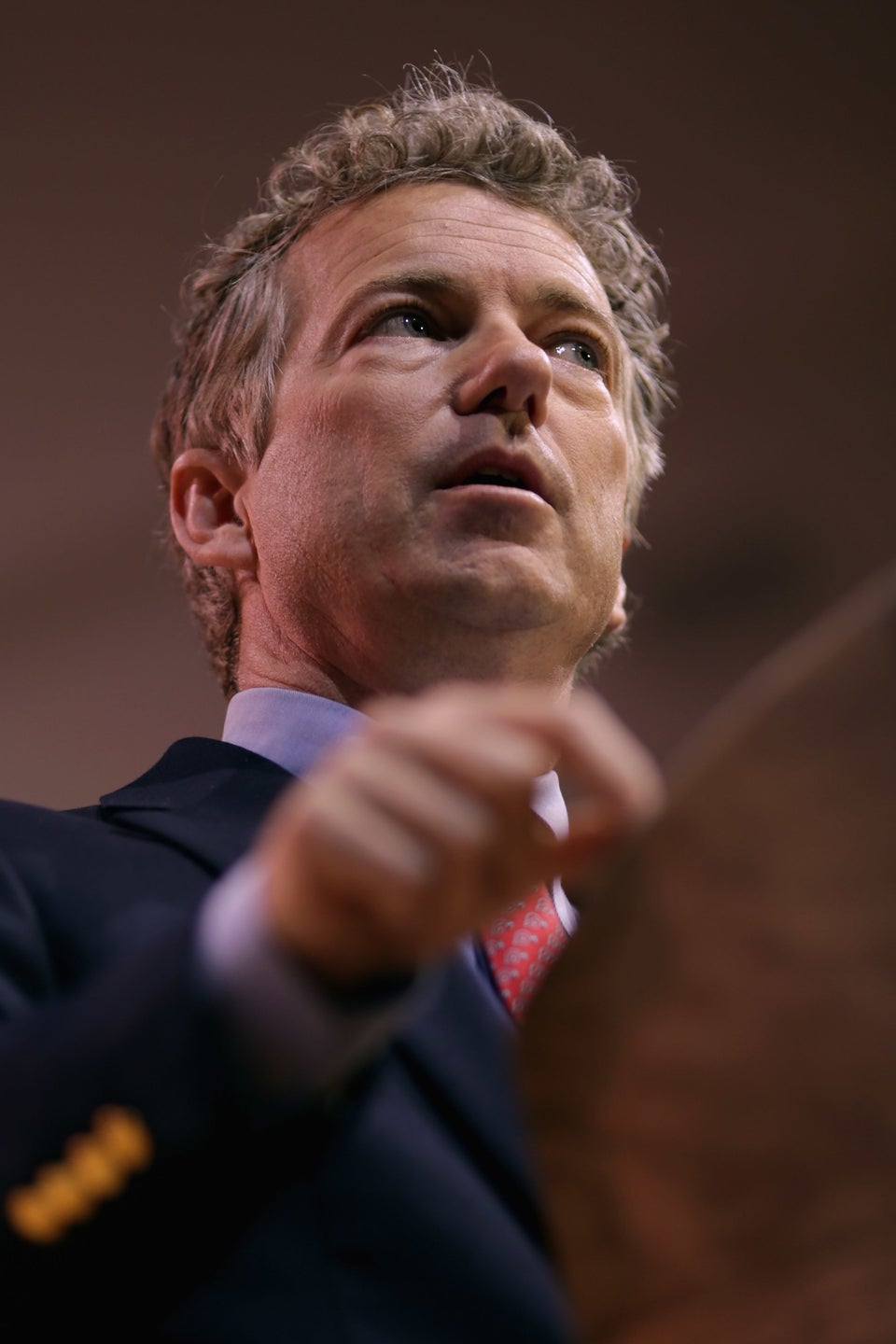 Rand Paul
Popular in the Community