Sen. Rand Paul (R-Ky.) on Wednesday began a two-day tour through New Hampshire, the first Republican primary state, where where he offered up a heap of red meat to supporters and local officials ahead of a likely run for president in 2016.
Attending a breakfast with state legislative leaders in downtown Manchester, Paul engaged in a conversation about the viability of safety net programs.
"The thing is, in all of these programs there's always somebody who's deserving. But everybody in this room knows somebody who is gaming the system," the Kentucky Republican said in a video uploaded by American Bridge, a Democratic opposition-research firm.
"What I tell people is, if you look like me and you hop out of your truck, you shouldn't be getting your disability check. Over half of the people on disability are either anxious or their back hurts. Join the club," he added. "Who doesn't get up a little anxious for work every day and their back hurts. Everybody over 40 has a little back pain."
Rand's comment comes as congressional Republicans are poised to push reforms to the Social Security Disability Insurance program, the little brother of the much larger Social Security retirement insurance program. Disability benefits have been a longstanding target of GOP criticism.
The disability program's trust fund is scheduled to run out of money next year, at which point the portion of payroll taxes dedicated to the program would only cover 81 percent of scheduled benefits. If Congress does nothing, the program's 10 million enrollees could face a 19 percent benefit cut, about $200 per month for the typical beneficiary.
The Social Security Administration's actuaries have suggested Congress could prevent the cut by diverting a portion of the much bigger retirement insurance program's funding.
The Republican-led House of Representatives approved an internal rule last week that will prevent the House from considering any reallocation that wouldn't also reform Social Security in some way. Rep. Sam Johnson (R-Texas), one of the Republicans behind the rule, has said he wants to force disability reforms instead of letting Congress "raid" retirement insurance.
Republicans haven't said what they'll do, but Johnson has previously sponsored legislation that increases punishments for disability fraud, which he characterizes as rampant. The Government Accountability Office estimated in 2013 that about 1 percent of benefits were fraudulently paid to people who could work. In its latest annual report, the Social Security Administration says 14 percent of disability beneficiaries suffered "mood disorders" and 27.7 percent had diseases of the musculoskeletal system or connective tissue, which would include back pain.
Democrats have accused Republicans of holding the disability program as a hostage.
In New Hampshire on Wednesday, Paul is scheduled to attend a number of events intended to consolidate conservative support ahead of what is shaping up to be a very competitive presidential primary. He will stop at a fish and game club for a "Second Amendment Supporter Event," tour a public charter school, and hold a session on the Common Core education standards, in which he is likely to draw a contrast between potential rival and former Florida Gov. Jeb Bush (R).
UPDATE: 3:49 p.m. -- Paul's office said the comments were taken out of context, and forwarded the following statement from the senator on Wednesday afternoon:
"We absolutely should take care of those truly in need of help. But the system is broken, and when people can game the system, they are stealing from those who are truly disabled and won't receive the care and aid they need," Paul said.
Before You Go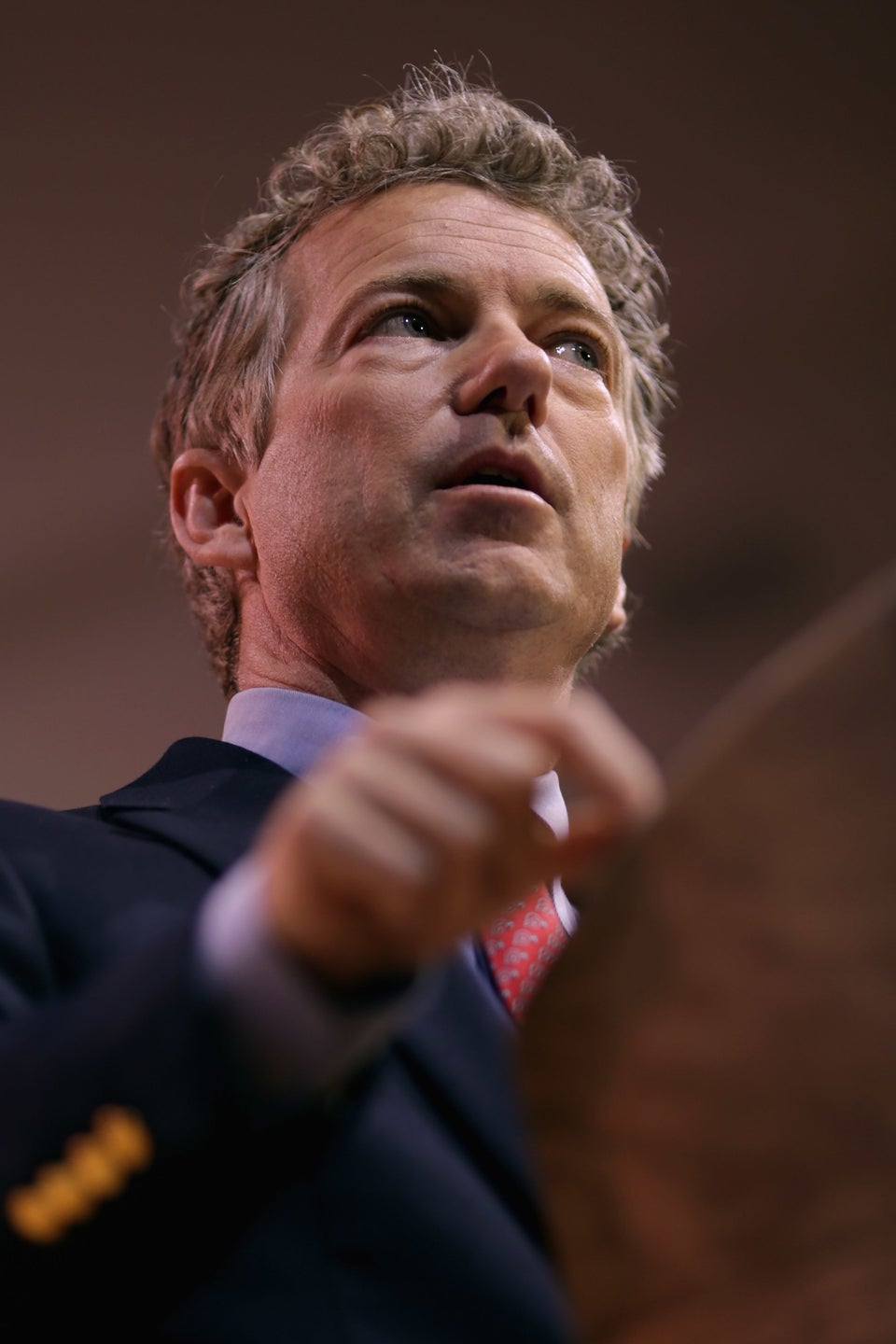 Rand Paul
Popular in the Community