WASHINGTON -- Sen. Rand Paul (R-Ky.) said Sunday that the situation in Ukraine should be an impetus to ramp up oil and gas drilling in the United States and clear the path for exports.
"I would immediately get every obstacle out of the way for our export of oil and gas," said Paul in an appearance on "Fox News Sunday." "And I would begin drilling in every possible, conceivable place within our territories in order to have production that we can supply Europe with if it's interrupted from Ukraine."
Paul also criticized President Barack Obama's approach to the situation Sunday, arguing that he "hasn't projected enough strength and hasn't shown a priority to the national defense. That is something that, were I in charge, I would."
Before You Go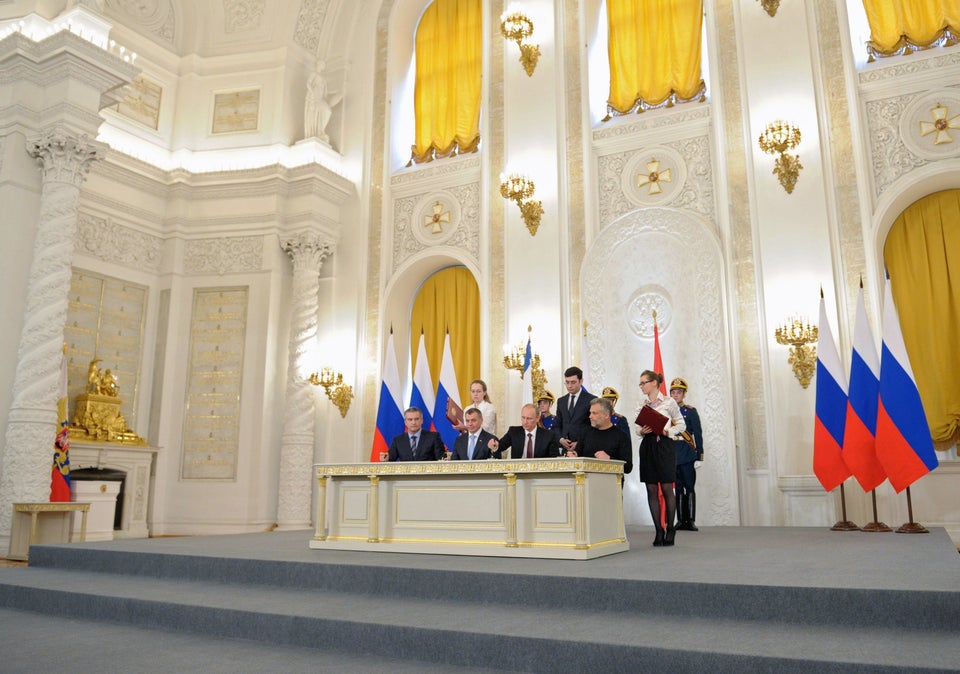 Crimea
Popular in the Community