Sen. Rand Paul (R-Ky.) said Monday that Boston bombing suspect Dzhokhar Tsarnaev should not be treated as an enemy combatant, a stance that puts him at odds with some of his Republican colleagues.
During an interview with Fox Business, Paul told host Neil Cavuto that he disagreed with Republicans who have called for the enemy combatant designation for Tsarnaev.
"I think we can still preserve the Bill of Rights," Paul said. "I see no reason why our Constitution is not strong enough to convict this young man, with a jury trial, with the Bill of Rights. We do it to horrible people all the time. Rapists and murderers, they get lawyers, they get trials with juries ,and we seem to do a pretty good job of justice, so I think we can do it through our court system."
Tsarnaev, one of two suspects accused of carrying out last week's attack during the Boston Marathon, was charged Monday with the use of a weapon of mass destruction and malicious destruction of property resulting in death.
"He will not be treated as an enemy combatant," White House press secretary Jay Carney said during a Monday briefing. "We will prosecute this terrorist through our civilian system of justice. Under U.S. law, United States citizens cannot be tried in military commissions."
Paul's comments mark a split from Sens. Lindsey Graham (R-S.C.), John McCain (R-Ariz.), and Kelly Ayotte (R-N.H.), who released a joint statement Saturday along with Rep. Peter King (R-N.Y.) urging for Tsarnaev to be held as an enemy combatant.
"It is clear the events we have seen over the past few days in Boston were an attempt to kill American citizens and terrorize a major American city. The accused perpetrators of these acts were not common criminals attempting to profit from a criminal enterprise, but terrorists trying to injure, maim, and kill innocent Americans," reads the statement. "The suspect, based upon his actions, clearly is a good candidate for enemy combatant status. We do not want this suspect to remain silent."
Paul disagreed with their stance, telling Cavuto that he believed wounded veterans would be "disheartened" if the freedoms they fought for were infringed upon.
"I think they're disheartened to think, Oh, we're just going to tell people, 'Oh, no jury trial anymore,' so I think it is something worth standing up for," Paul said. "I think of them fighting to defend the right to trial by jury."
Before You Go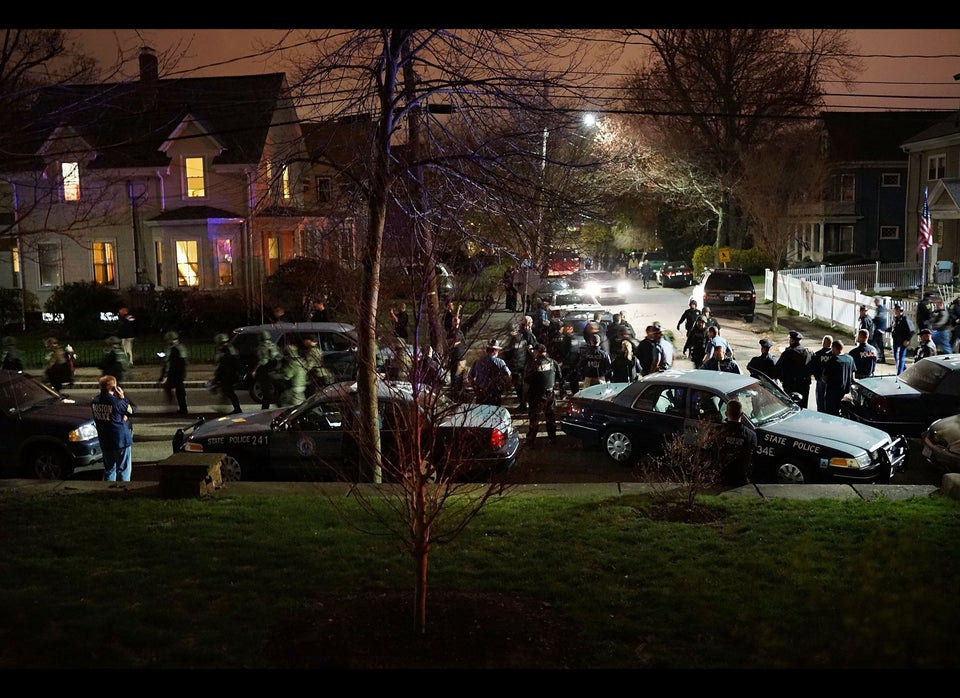 Manhunt For Suspect #2
Popular in the Community