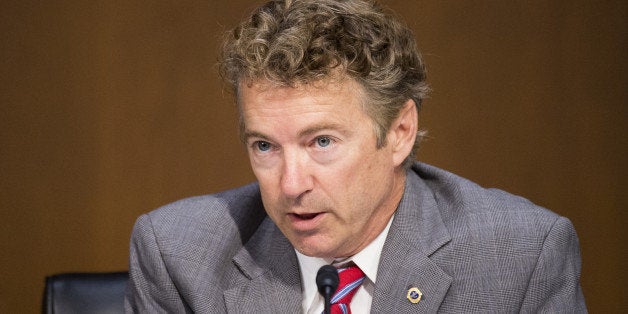 Sen. Rand Paul (R-Ky.) says the Obama administration is dangerously underestimating Ebola's threat to the United States. But as a newly elected senator, Paul called for eliminating much of U.S. foreign aid dedicated to fighting the deadly virus -- in addition to cutting funding for an agency key to responding to Ebola both within the U.S. and abroad.
"You also have to be concerned about 3,000 soldiers getting back on a ship. Where is disease most transmittable? When you're in a very close confines on a ship, we all know about cruises and how they get these diarrhea viruses that are transmitted very easily," Paul said. "Can you imagine if a whole ship full of our soldiers catch Ebola?
"It's a big mistake to downplay and act as if, 'Oh, this is not a big deal, we can control all this.' This could get beyond our control," Paul added.
Paul's tea party roots have come under added scrutiny in recent days as the small-government advocate continues to make moves toward a presidential run. At issue is the Kentucky Republican's fiscal year 2012 budget proposal, which called for the elimination of all U.S. foreign aid. That would have shuttered the U.S. Agency for International Development, which contributes millions to Ebola response in West Africa -- $95.3 million in fiscal 2014 alone.
Moreover, Paul's proposed fiscal 2012 budget would have dramatically reduced funding for the Centers for Disease Control and Prevention, the agency tasked with responding to the threat of Ebola within the U.S., by 20 percent from fiscal 2008 levels. Paul's fiscal 2014 budget proposal called for the same reduction in funding.
On Wednesday, the CDC assured Americans that the agency had adequate resources to combat the virus in the U.S. Officials said that up to 100 people may have had direct or indirect contact with the first person to be diagnosed with the Ebola virus in the U.S. -- a man who recently traveled from Liberia.
Before You Go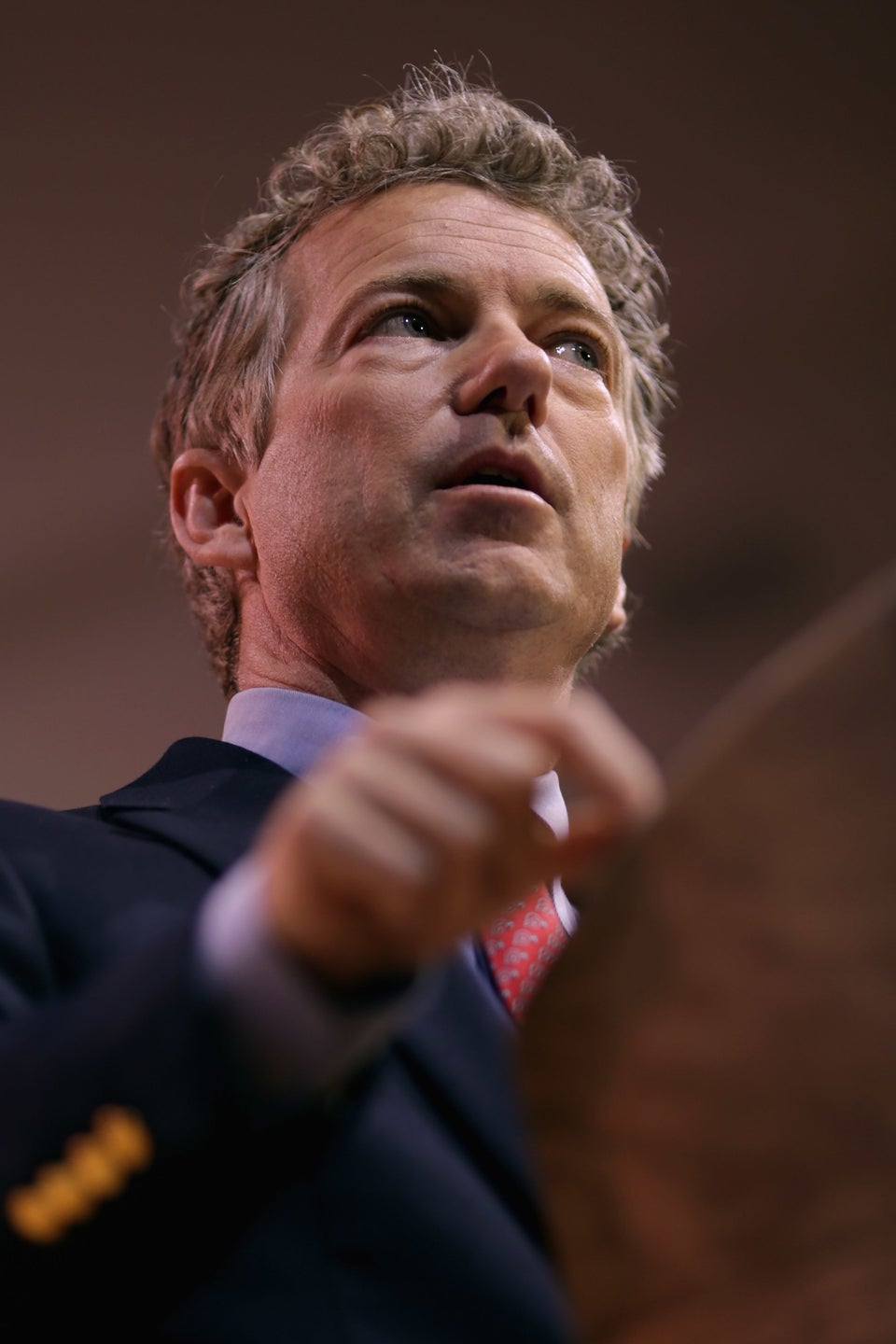 Rand Paul
Popular in the Community