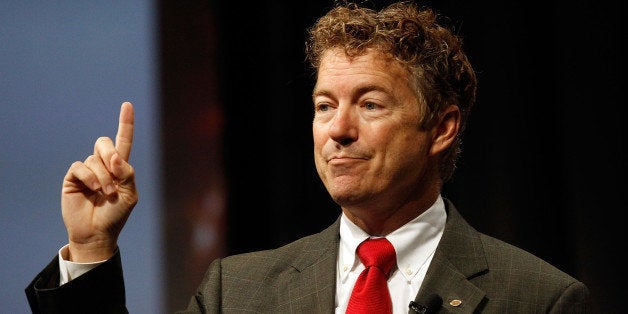 Sen. Rand Paul (R-Ky.) raised eyebrows on Thursday when he vowed to "repeal all previous executive orders" if elected president, a dramatic move that would undo important historical orders such as the desegregation of the nation's armed forces and establishment of equal employment opportunities in the federal government.
"I think the first executive order that I would issue would be to repeal all previous executive orders," Paul said in the early primary state of New Hampshire, as quoted by Breitbart. "Democracy is messy, but you have to build consensus to pass things. But it's also in some ways good, because a lot of laws take away your freedom. So it should be hard to pass a law."
It's no secret that Paul, a libertarian who supports restricting the size and scope of government, wants to take a hatchet to a key power of his would-be office. But reversing all signed orders -- which total 15,176, according to the University of California Santa Barbara -- seems downright absurd. Asked about the matter on Friday, a senior aide said the Kentucky Republican was simply engaging in some rhetorical flourish.
"Senator Paul's statement was meant to emphasize this president's overt and unconstitutional executive orders, it was not meant to be taken literally," Doug Stafford told The Huffington Post.
Paul previously touched on the subject in August, when he vowed "only to undo executive orders ... that have encroached on our jurisprudence, our ability to defend ourselves, the right to a trial, all of those I would undo through executive order."
In those remarks, delivered before the Louisville Chamber of Commerce, Paul seemed to strike a softer tone. But he maintained that, rather than taking action unilaterally, presidents should instead work with Congress to achieve goals through the legislative process.
"My inclination would be that there have been too many executive orders and that really you shouldn't legislate through executive orders," Paul said, according to WFPL News. "I never want to make a blanket statement without looking at everything. My general inclination is you should have less executive orders, but that the executive orders could be used to undo a lot of executive orders that have overstepped their bounds."
Before You Go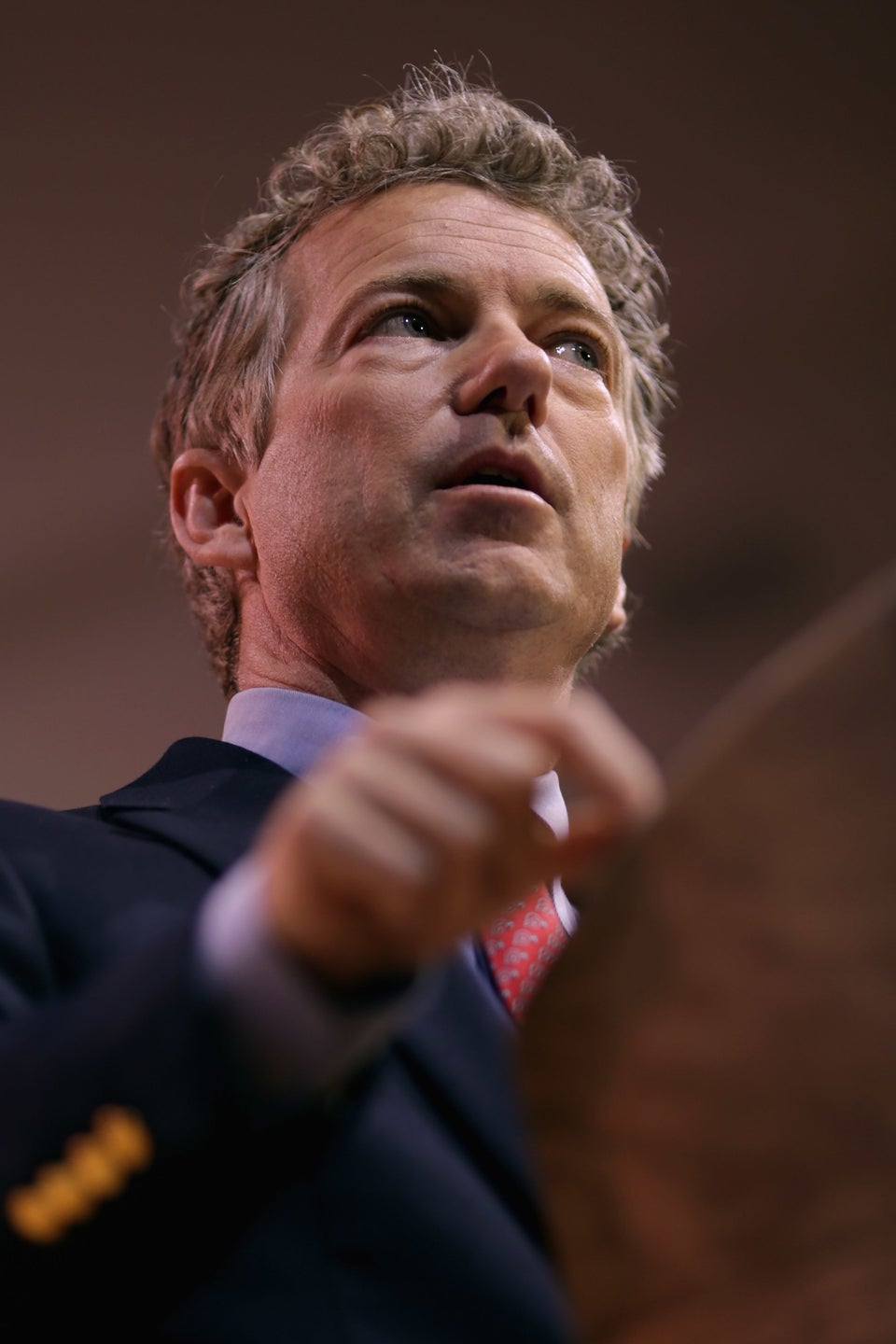 Rand Paul
Popular in the Community