 Sen. Rand Paul (R-Ky.) on Wednesday reversed his earlier comments suggesting he would filibuster a resolution authorizing military strikes in Syria.
"That would be a misinterpretation from the media," he said at a Senate Foreign Relations Committee hearing, in response to a question from Sen. Tim Kaine (D-Va.)
He added: "What's not open to interpretation would be an event like now where we are discussing now for weeks at a time whether Congress should have to give the authorization," signaling that he wants Congress to vote on a potential strike quickly.
Paul had left the door open to a filibuster on an earlier conference call with reporters. "I can't imagine that we won't require 60 votes on this," he said Tuesday. "Whether there's an actual standing filibuster — I've got to check my shoes and check my ability to hold my water. And we will see. I haven't made a decision on that."
Paul famously filibustered the nomination of CIA Director John Brennan for 13 hours in a protest over President Barack Obama's civil liberties policies. He is an outspoken opponent of American involvement in Syria.
Sabrina Siddiqui contributed reporting.
Before You Go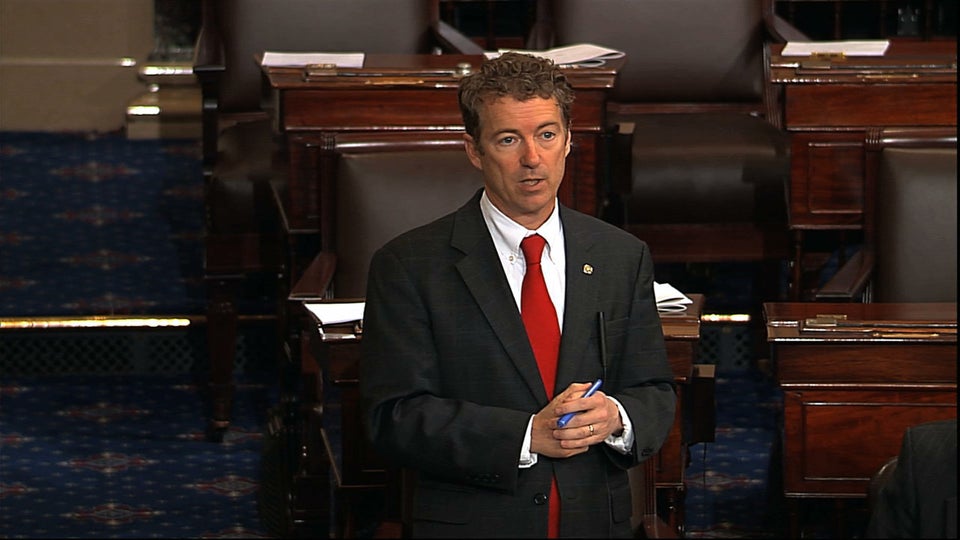 Rand Paul's Epic Filibuster
Popular in the Community