WASHINGTON -- GOP speechwriter Michael Gerson argued Sunday that Republican Sen. Rand Paul's position against foreign aid could create heavy humanitarian suffering around the world.
Though the 2016 Republican presidential primary is yet to officially begin, it's already ramping up informally, with Paul as a possible contender for the top office. Paul has called for dramatically reducing foreign aid and limited engagement in foreign affairs.
The main criticism that Paul gets from within Republican circles is that his ideology is naive. Not engaging militarily ends up creating a vacuum, the logic goes, making America more vulnerable to long-term threats. On this front, Paul has enough popular backing not to sweat the critics too much.
But on "Meet The Press," Gerson took a different type of shot at the senator. He called a trip Paul took to Guatemala this week to perform eye surgery "wonderful," but then honed in on his foreign policy positions.
"He's a senator and a possible presidential candidate, and his policy views matter. He's called for the gradual elimination of all foreign aid. I've seen its effect in sub-Saharan Africa and other places. This would cause misery for millions of people on AIDS treatment. It would betray hundreds of thousands of children receiving malaria treatment. These are things you can't ignore in a presidential candidate. This is a perfect case of how a person can have good intentions but how an ideology can cause terrible misery. He will need to explain that."
Paul's foreign aid position has been built on the notion that the money often gets siphoned off for alternative (see: corrupt) purposes, and that it ends up convincing governments that they can turn to America to solve problems. The idea gets a lot of attention for what it would mean for the nation's international military interests, specifically U.S.-Israel relations.
Under scrutiny, Paul recently insisted he never called for cutting off Israel-specific aid.
Gerson's criticism is of a different vein, and it suggests that Paul may face some pushback from the so-called compassionate conservative part of the Republican Party, and even possibly some religious conservatives.
"Gerson wrote a biased op-ed in the Washington Post this week about Sen. Paul that evidences a hostility to the Senator's limited government views. Gerson is clearly not a fair and unbiased voice of the Republican Party," Paul's office said in response to the attack.
Want more updates from Sam? Sign up for his newsletter, Spam Stein.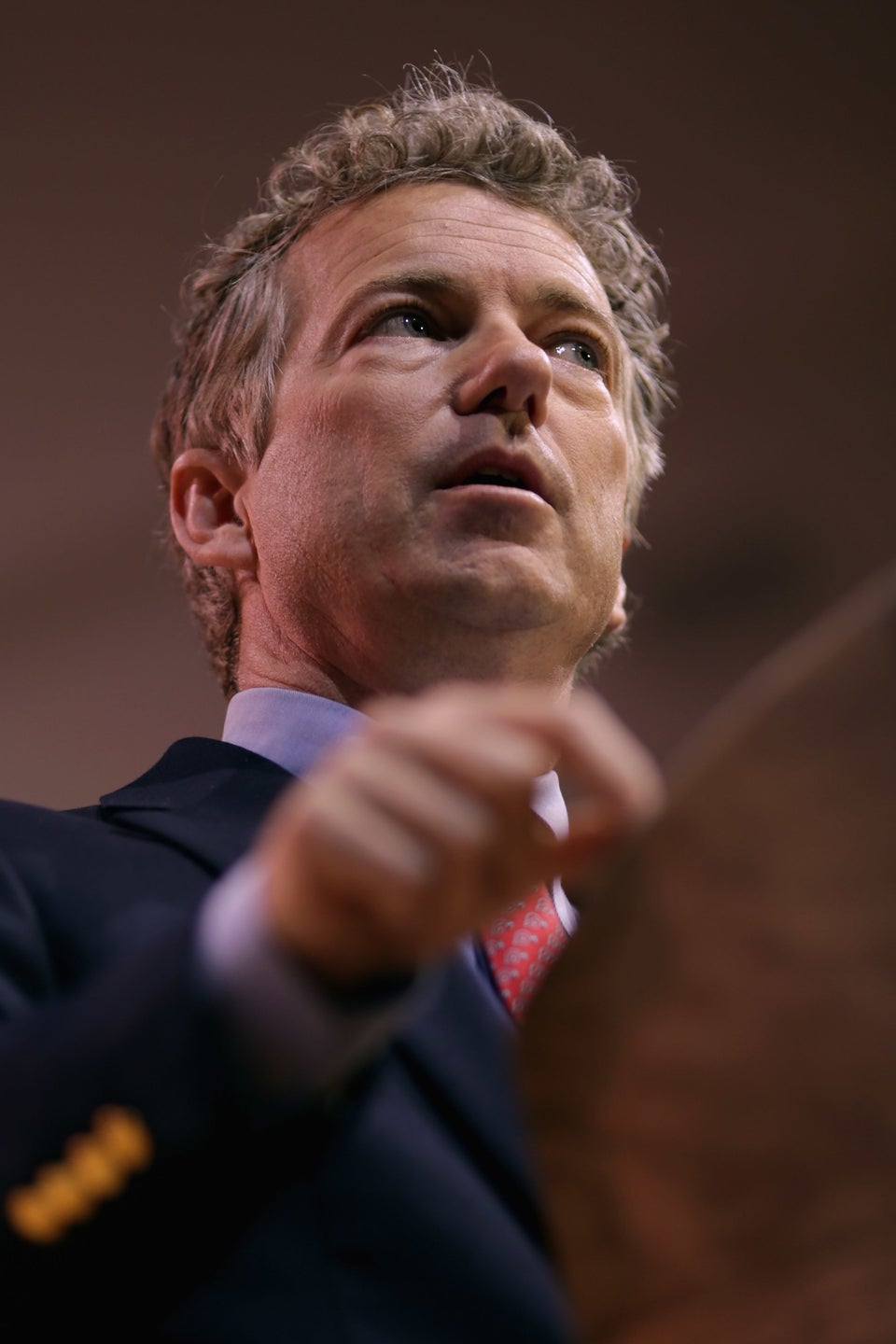 Rand Paul
Popular in the Community