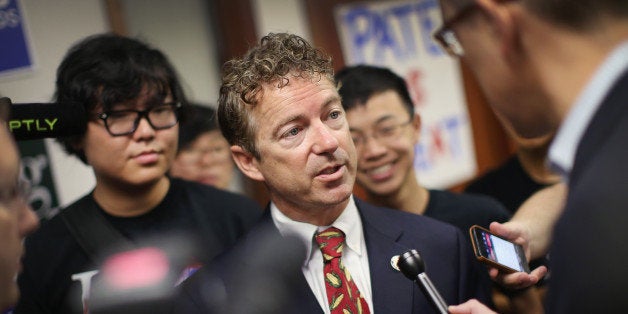 Sen. Rand Paul (R-Ky.) doesn't think the Republican Party can simply "flip" on the issue of same-sex marriage, but he does believe that it can be more tolerant of differing "opinions" ahead of the midterm elections.
The possible 2016 presidential contender made his remarks in a New York Times interview published on Thursday.
"The party can't become the opposite of what it is," the libertarian-leaning senator said. "If you tell people from Alabama, Mississippi or Georgia, 'You know what, guys, we've been wrong, and we're gonna be the pro-gay-marriage party,' they're either gonna stay home or -- I mean, many of these people joined the Republican Party because of these social issues."
"So I don't think we can completely flip. But can we become, to use the overused term, a bigger tent?" he added. "I think we can and can agree to disagree on a lot of these issues. I think the party will evolve. It'll either continue to lose, or it'll become a bigger place where there's a mixture of opinions."
President Barack Obama underwent a similar "evolution" by announcing his support for same-sex marriage during his 2012 re-election campaign.
Paul has previously said that while he favors the idea of "traditional" marriage, the matter should ultimately be left up to the states.
"That may not please everybody but historically our founding fathers didn't register their marriage in Washington," he said this week in Iowa, according to CNN. "They registered it locally at the courthouse. I'd rather see it be a local issue, not a federal issue."
The steady march of the marriage equality movement continued this week after a federal appeals court in Cincinnati considered four cases at once that originated from different states.
Before You Go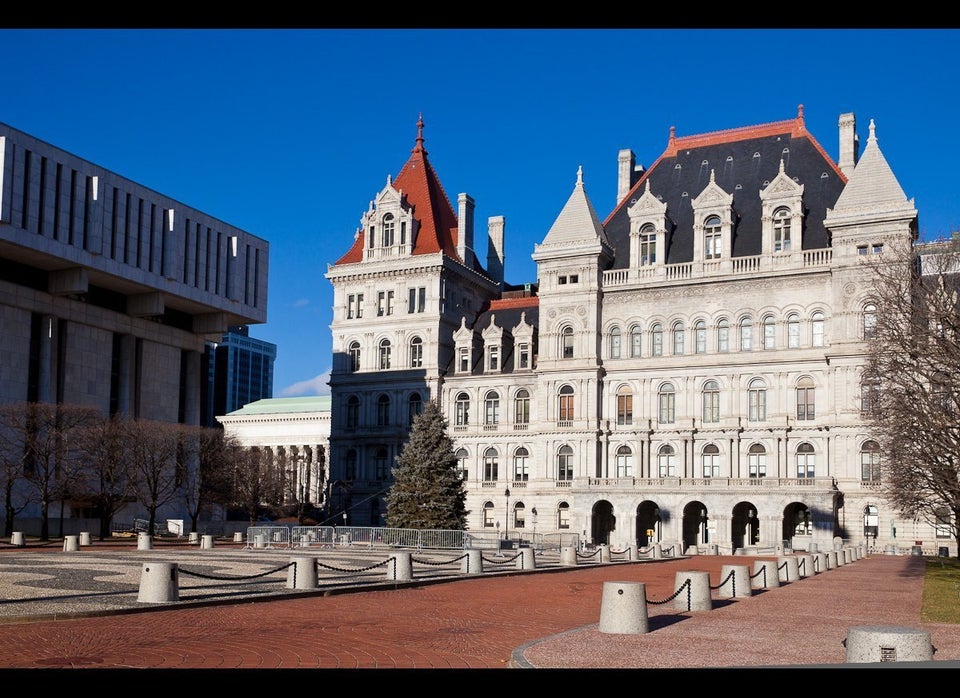 Gay Marriage In The United States
Popular in the Community