Sen. Rand Paul (R-Ky.) criticized Secretary of State Hillary Clinton Wednesday during the Senate Foreign Relations Committee hearing over the terrorist attack in Benghazi, Libya, that killed Ambassador Chris Stevens and three other Americans.
"I'm glad that you're accepting responsibility," said Paul. "I think ultimately with your leaving that you accept the culpability for the worst tragedy since 9/11. And I really mean that."
"Had I been president and found you did not read the cables from Benghazi and from Ambassador Stevens, I would have relieved you of your post. I think it's inexcusable," he said, referencing Clinton's comments that she had not read all of the documentation surrounding the attack.
"I think we can understand you're not reading every cable," Paul said. He added that he didn't suspect Clinton of "bad motives" but said that it was a "failure of leadership."
Clinton responded, "I am the Secretary of State. And the [Accountability Review Board] made very clear that the level of responsibility for the failures that they outlined was set at the Assistant Secretary level and below."
Sen. Chris Murphy (D-Conn.) rebuked Paul in the next exchange. "If some people on this committee want to call this tragedy the worst since 9/11, it misunderstands the nature of 4000 plus Americans lost in the War in Iraq under false pretenses."
Before You Go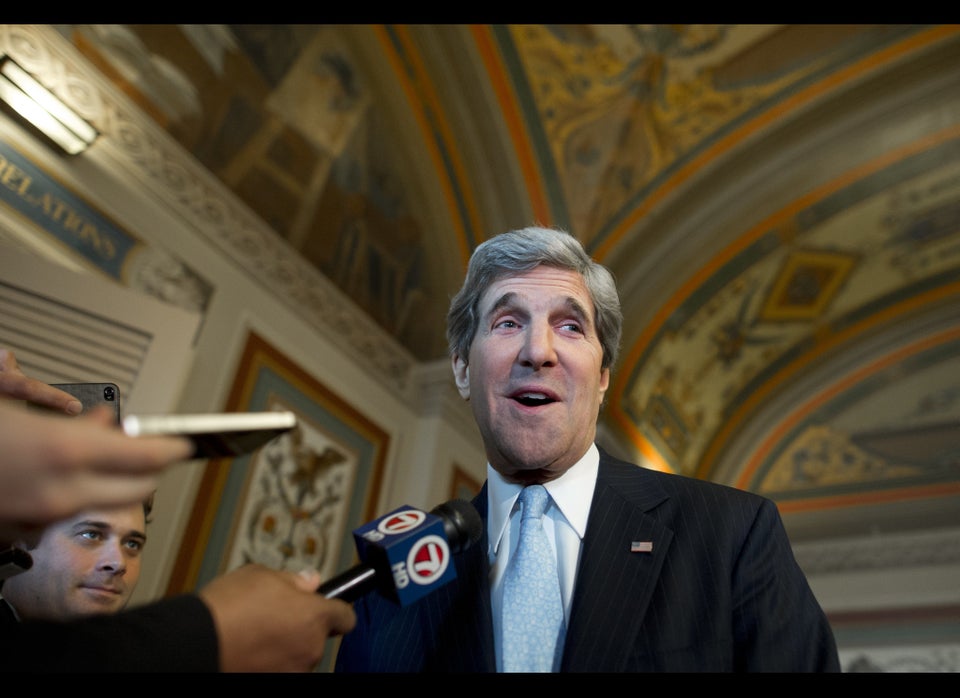 Secretaries Of State
Popular in the Community