WASHINGTON -- Sen. Rand Paul (R-Ky.) said he might be willing to vote for the bipartisan "gang of eight" immigration bill if the authors accept some of his proposed changes.
"I do want to support a bill," Paul said on ABC's "This Week." "I talked to the authors of it. If they'll work with me on the amendment, there's a very good chance that I could vote for it. But it has to be a better bill."
The gang of eight's bill would allow undocumented immigrants to gain provisional status to stay, but would not issue green cards until certain border protection provisions are met. Such immigrants could become citizens in around 13 years, and gang of eight members have said people already waiting to get green cards would be dealt with first.
The Kentucky senator again quibbled with the phrasing of a path to citizenship on Sunday, but said he is willing to accept eventual citizenship for those currently living in the United States without authorization. But that should not be considered a "new pathway," he said.
"My preference would be to change the law that says you can't simultaneously be in the work visa line and the pathway to come to this country," he said. "As long as somebody who has a work visa is treated the same as a new person in Mexico City who wants to get in line tomorrow, I don't have a problem getting in the normal line. I just don't want to create a new line or give a new preference to people who are here undocumented. But I'm all in favor of allowing undocumented workers becoming documented workers."
Before You Go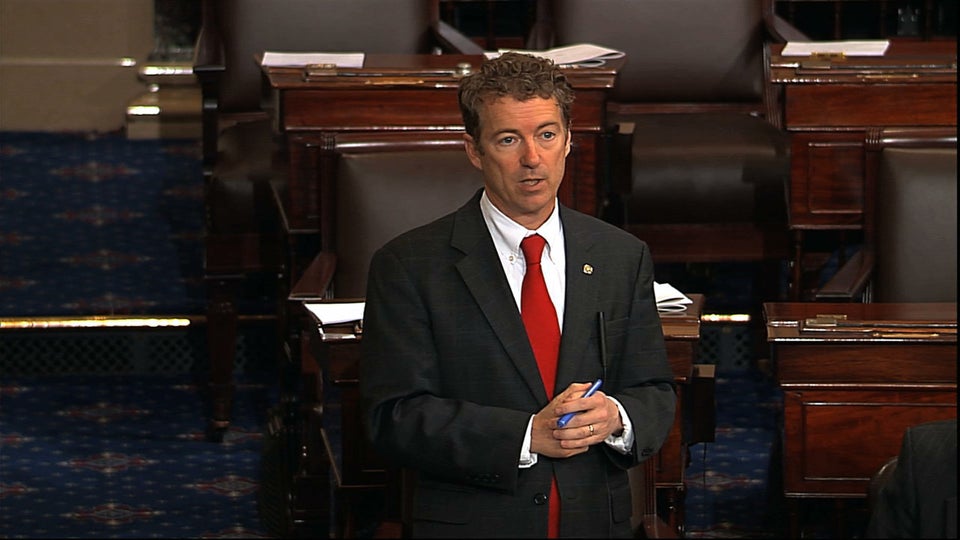 Rand Paul's Epic Filibuster
Popular in the Community