WASHINGTON -- In his first few days as a presidential candidate, Sen. Rand Paul (R-Ky.) dismissed criticism about comments he made in 2007 downplaying the threat of Iran. Critics are unfairly harping on his past views, he claimed.
But Paul continued to make such comments even after he became a U.S. senator -- and that could pose problems as he tries to sell himself to the hawkish wing of the Republican Party.
What could prove particularly troublesome is a speech Paul gave on the Senate floor in 2012, in which he said the U.S. should not take containment of Iran off the table. The senator argued that a resolution, then before the Senate, that would explicitly outlaw containment as a policy was tantamount to a pathway to pre-emptive war. He urged his colleagues to recognize that containment had been an usable strategy with the Soviet Union for decades, and he pledged to oppose the bill even if he was the only senator to do so.
"They said containment will never, ever, ever, ever be our policy. We woke up one day and Pakistan had nuclear weapons -- if that would have been our policy with Pakistan, we would have been at war with Pakistan. We woke up one day and China had nuclear weapons. We woke up one day and Russia had them," Paul said at the time. Video of the speech, posted to YouTube by his team, was titled "Rand Paul: Iran Containment Resolution Means Preemptive War" and touted his lone vote against the measure.
A few years later, that speech already seems like a relic of Paul's past. He has grown more hardened on foreign policy matters as he's inched toward a presidential campaign and, this week, launched his candidacy. These days he supports a larger defense budget, and he campaigned last week in front of an aircraft carrier in South Carolina.
"I am not for containment in Iran," he said last year. "Let me repeat that, since no one seems to be listening closely: I am unequivocally not for containing Iran."
This week, Paul argued that his 2007 statements on Iran shouldn't be given present weight since he was not campaigning on his own behalf at the time and since the nature of the threat has changed.
"I think events do change. I think Iran has always been a threat, but I think they are increasingly a threat. So I'm not sure my view has changed that Iran is a threat, but I think Iran has become more of a threat over the past eight years," Paul told reporters in New Hampshire on Wednesday.
"We're talking about eight years ago. We're talking about a time when I wasn't running for office and I was helping someone else run for office," he further explained on NBC's "Today" show.
What makes the 2012 floor speech different, of course, is that he was well into his first Senate term by then and the Iranian threat wasn't all that different than it is now.
While Iran's ability to enrich uranium has expanded dramatically since 2007, its nuclear program is currently subject to more frequent inspections by the International Atomic Energy Agency, thanks to a November 2013 interim agreement between Iran, the U.S. and five other countries involved in ongoing nuclear negotiations. The final nuclear deal, for which the negotiators have given themselves a June 30 deadline, is expected to further expand inspectors' access to undeclared sites suspected of covert nuclear activity.
The 2012 speech doesn't align with the current Republican push for legislation that the Obama administration argues will sabotage the nuclear talks. It harkens back to Paul of old, the libertarian-leaning senator known for his reluctance to go to war.
Paul's potential rivals for the GOP presidential nomination have pilloried him for such insufficiently militaristic stances, and his 2012 vote may become similar fodder. His previous comments on Iran have already inspired a television ad, paid for by a conservative nonprofit group, that Paul's lawyers are attempting to quash on the grounds that it's "false and misleading."
Jessica Schulberg contributed reporting.
Before You Go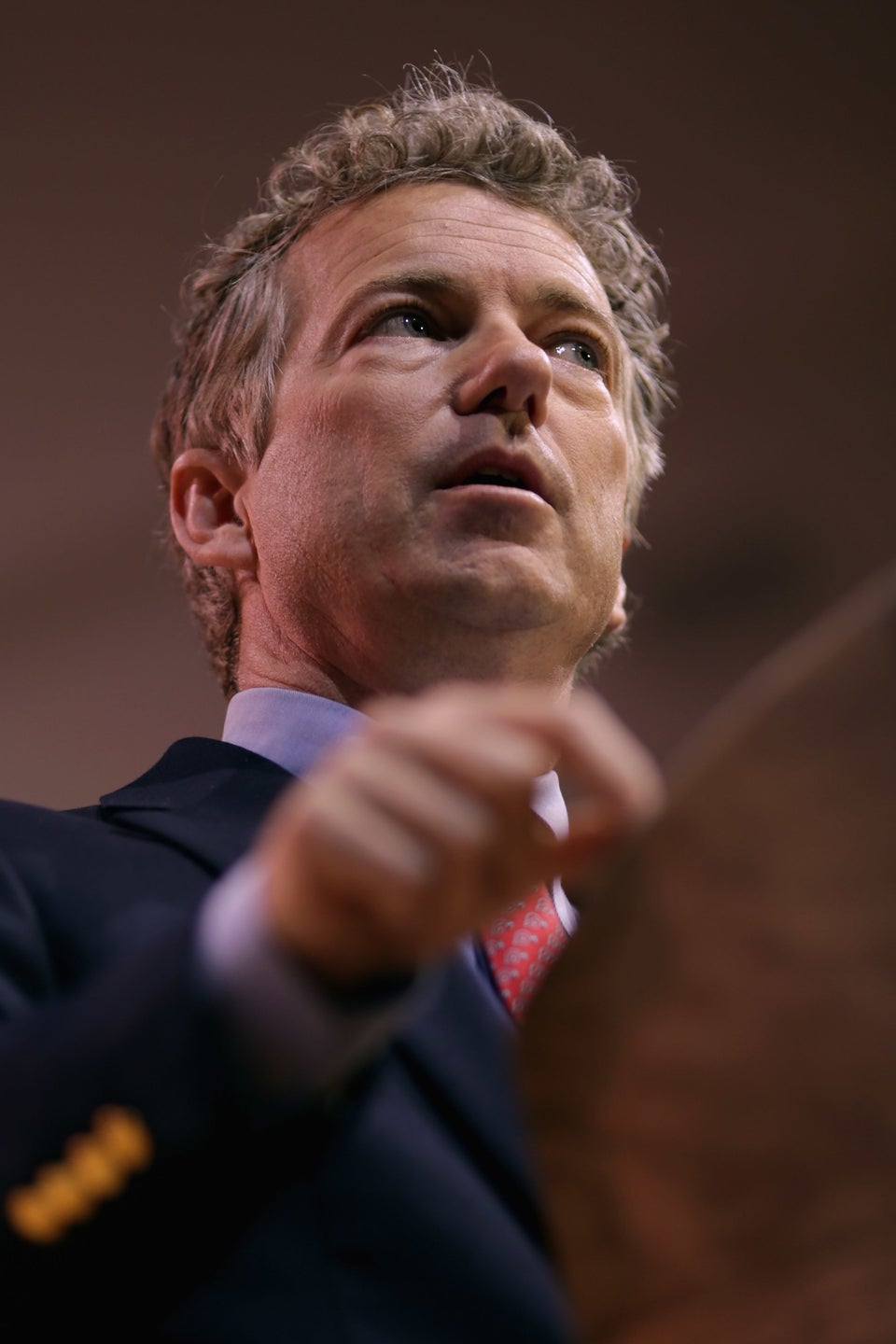 Rand Paul
Popular in the Community