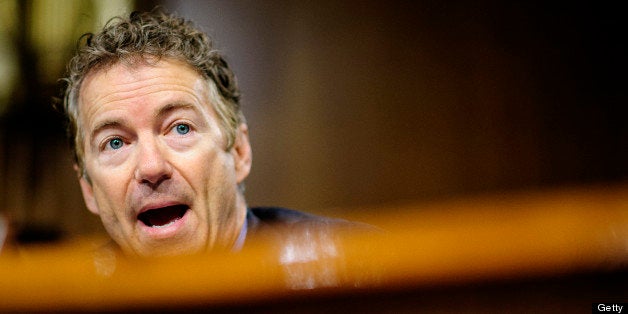 Sen. Rand Paul (R-Ky.) took a combative tone Tuesday when the host of a radio interview pressed him on his former aide Jack Hunter and whether his ideology is "racist."
Paul, on the public radio show "On Point," bristled at questions from guest host John Harwood of CNBC about a recent Economist blog post that criticized Paul's ideology and said it was "little surprise that a man styling himself a 'Southern Avenger'" would be an aide to Paul. Hunter, who quit Paul's office last month, wrote columns sympathetic to the Confederacy before Paul hired him.
Paul swiftly interrupted Harwood and said he wasn't going to respond to "every yahoo in the world who wants to throw up a canard."
"Why don't we talk about Rand Paul and what I'm trying to do to grow the party, and then we might have an intelligent discussion," Paul said.
Paul also defended libertarianism against the Economist post's assertion that libertarian movements have allied themselves with "racist and nativist movements." He argued that his commitment to civil liberties often brings him in line with the Senate's progressive members on racial issues.
"I will stand up there with the most progressive members of the caucus in the Senate and say, 'You know what? Civil liberties are important,'" Paul said. "And they're important particularly because of some of the egregious things that happened in America's history."
When Harwood began questioning Paul more broadly about the future of libertarianism, Paul took an equally defensive tone. Harwood pressed Paul on libertarians who oppose reforming government programs like Social Security, but Paul called the questions "straw man" arguments.
"You're rewriting history to your own liking so you can debate something that's not there," Paul told Harwood.
Before You Go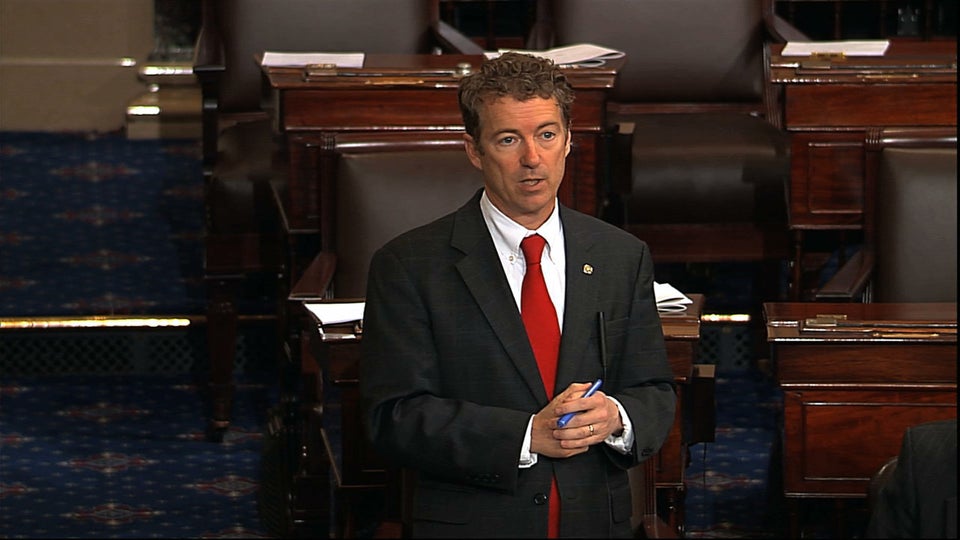 Rand Paul's Epic Filibuster
Popular in the Community