Sen. Rand Paul (R-Ky.) doesn't seem to be having a lot of fun running for president.
The Kentucky senator live-streamed an entire day on the campaign trail on Tuesday, but things went a little awry when Paul answered questions that people had Googled about him.
Paul did not seem too amused when he answered those who used a Google search to ask whether he was still running for president.
"I don't know. I wouldn't be doing this dumbass live streaming if I weren't. So yes, I still am running for president, get over it."
"This is live, we can't edit this right?" Paul continued.
Even though Paul's campaign touted the live stream as a way to get behind-the-scenes access to Paul, the senator himself didn't really seem to understand why it was being done.
Asked by a reporter why he was live-streaming the entire day, Paul said that he wasn't quite sure.
"I wish I knew," he said. "I've been saying, I don't want to do this, I don't want to do this and now we're doing this," he said, according to The Washington Post.
Sergio Gor, a spokesman for Paul's campaign said that the comments were meant to be taken as a joke and that the senator was poking fun at himself.
"Context is important, and Senator Paul was reading mean tweets and taking other questions when that question came up, most media outlets realize he was being playful and trying to make a joke," he said in an email. Gor also included a link to Paul's website, where his campaign is now selling T-shirts making fun of his comments.
According to HuffPost Pollster, which aggregates publicly available polling data, Paul has the support of 3.5 percent of likely Republican primary voters. Politico reported last week that Republicans are putting pressure on him to end his presidential campaign and focus on keeping his Senate seat in Kentucky in 2016.
This story has been updated to include comment from Gor.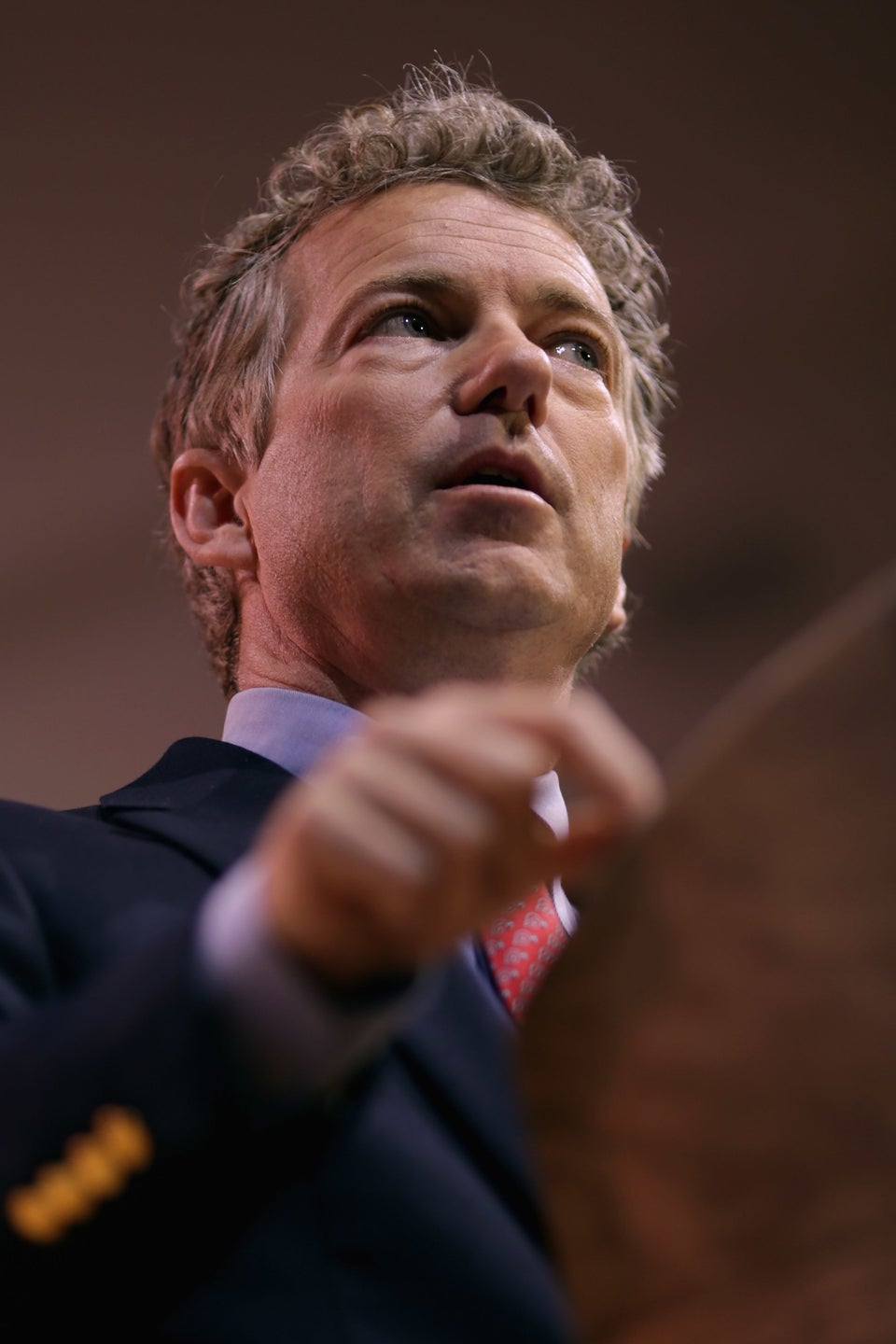 Rand Paul
Popular in the Community