Riding the high of his win in last week's CPAC straw poll, Sen. Rand Paul (R-Ky.) addressed a different kind of high on Sunday.
"I don't want to promote that but I also don't want to put people in jail who make a mistake," Paul explained. "There are a lot of young people who do this and then later on in their twenties they grow up and get married and they quit doing things like this. I don't want to put them in jail and ruin their lives."
That led Paul to mention some bigger figures who have been linked to marijuana in the past -- Presidents Barack Obama and George W. Bush.
"Look, the last two presidents could conceivably have been put in jail for their drug use, and I really think, you know, look what would have happened, it would have ruined their lives," Paul added. "They got lucky, but a lot of poor kids, particularly in the inner city, don't get lucky. They don't have good attorneys, and they go to jail for these things and I think it's a big mistake."
Within his memoir, "Dreams From My Father," Obama detailed his use, writing that "pot had helped, and booze; maybe a little blow when you could afford it." Back in 2005, a tape surfaced suggesting Bush used marijuana, but he would not admit to doing so.
Back in November, Paul outlined similar views, explaining how he is personally against marijuana use but sees states as the right place for decisions to be made.
"States should be allowed to make a lot of these decisions," Paul said. "I want things to be decided more at a local basis, with more compassion. I think it would make us as Republicans different."
Before You Go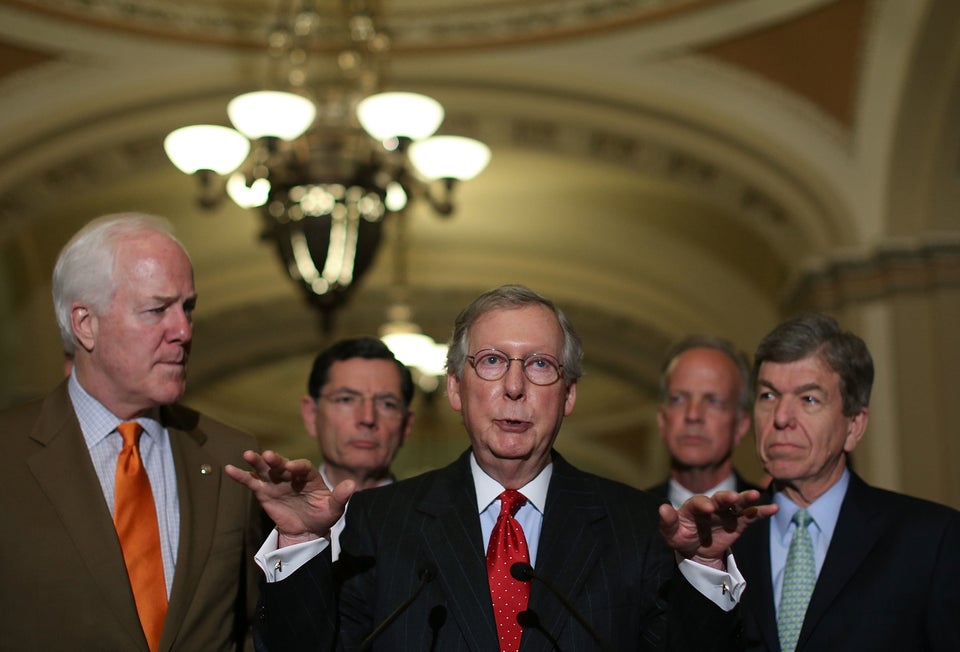 The Strongest Conservatives In Congress
Popular in the Community