The solution? Open a new outreach center for Detroit voters, named the "African American Engagement Office."
The GOP has tapped Sen. Rand Paul (R-Ky.) to headline the official opening of the office on Dec. 6, which will highlight "the Michigan Republican Party's outreach efforts and our commitment to revitalizing Michigan's urban centers," according to the Eventbrite listing.
Paul will already be in Detroit to speak on the city's bankruptcy crisis at the Detroit Economic Club, where he will "unveil his new legislative proposal to remove bankrupt Detroit and other economically blighted areas from poverty and the shackles of big government," according to the Detroit Free Press.
Both the name of the office and the outreach strategy are already attracting their share of detractors. One Republican strategist told The Huffington Post that it sounds like Michigan Republicans are opening a "'separate, but equal' office in Detroit."
"The party should have an office in Detroit, but calling it the 'African American Engagement Office' is absurd, offensive and pathetic," the source told The Huffington Post on background.
In July, Paul said he would oppose any plan by the president to send aid to the Motor City, vowing an Obama bailout would occur "over my dead body because we don't have any money in Washington."
"This is the guy that's going to help the Republicans rebrand themselves as a party that is friendly to African Americans and he's going to do it in a city that is 82.7% African American. Good luck with that," Eclectablog wrote.
But Republican National Committee Chairman Reince Priebus said in a Detroit appearance on Nov. 12 that the new office and other GOP outreach efforts targeting minority voters were "long overdue," according to the Detroit News.
The RNC announced last week that it had hired a state director of African-American engagement in Michigan, Wayne Bradley. Bradley will be "leading that statewide effort from this [Detroit] office," Michigan GOP Communications Director Darren Littell told The Huffington Post in an email. Michigan Republicans will open 10 new GOP offices throughout the state and also announced a new 13-member Michigan Black Advisory Council to help build relationships throughout the state.
"It's based on the fundamental principle, if you want to get the sale, you've got to show up and ask for the order," Priebus said.
Josh Pugh, communications director for the Michigan Democratic Party, questioned the GOP's plan to attract African-American voters in Michigan in a statement to The Huffington Post.
"After Lansing Republicans' crusade to make it harder for African-Americans to vote, the GOP's campaign to prevent millions of uninsured black Americans from accessing affordable health care, and Republican Gov. Snyder's Emergency Manager law, ensuring that over half of black Michiganders no longer have the right to elect their local government," he wrote, "the GOP has repeatedly proven they are so far out of touch, they can't even see it."
Before You Go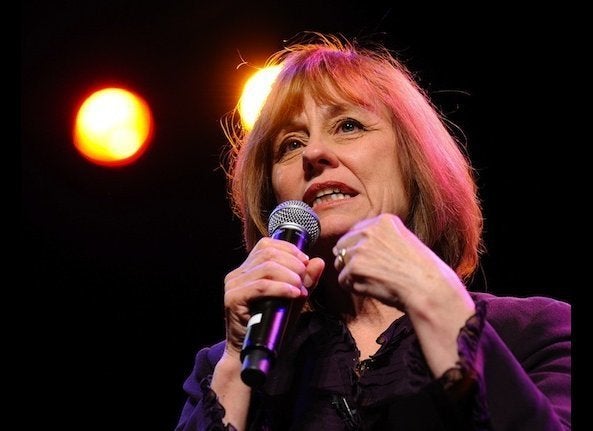 Tea Party Statements
Popular in the Community