Though Sen. Rand Paul (R-Ky.) has endorsed his fellow senator from the Bluegrass State, he didn't seem comfortable enough at a community forum to explain why.
Paul visited Edmonton, Ky. on Wednesday, where he was reportedly asked why he backed Senate Minority Leader Mitch McConnell (R-Ky.), who faces a tea party-favored primary challenger this year.
The Glasgow Daily Times noted the discussion between Paul and a constituent:
After addressing about 30 people who turned out to hear him, the senator opened the floor for questions.

One constituent asked him why he came out in support of Sen. Mitch McConnell, R-Louisville.

Paul declined to answer the question publicly, saying he would speak with her in private and explain his reason for supporting the senior senator.
Paul has avoided giving a detailed explanation for his endorsement of McConnell in the past as well. In February, when talk show host Glenn Beck asked him the same question, Paul said simply, "Because he asked me. He asked me when there was nobody else in the race, and I said yes."
Following the interview with Beck, Paul explained his support for McConnell in a statement to TPM. "Mitch McConnell is an important ally and a conservative voice in Washington for the people of Kentucky," Paul said. "The commonwealth is stronger because of his service and I look forward to continuing to work with him."
McConnell and Paul are assumed to have a marriage of convenience: Paul helps the more senior senator with his reelection battle in return for help seeking the Republican presidential nomination in 2016.
Before You Go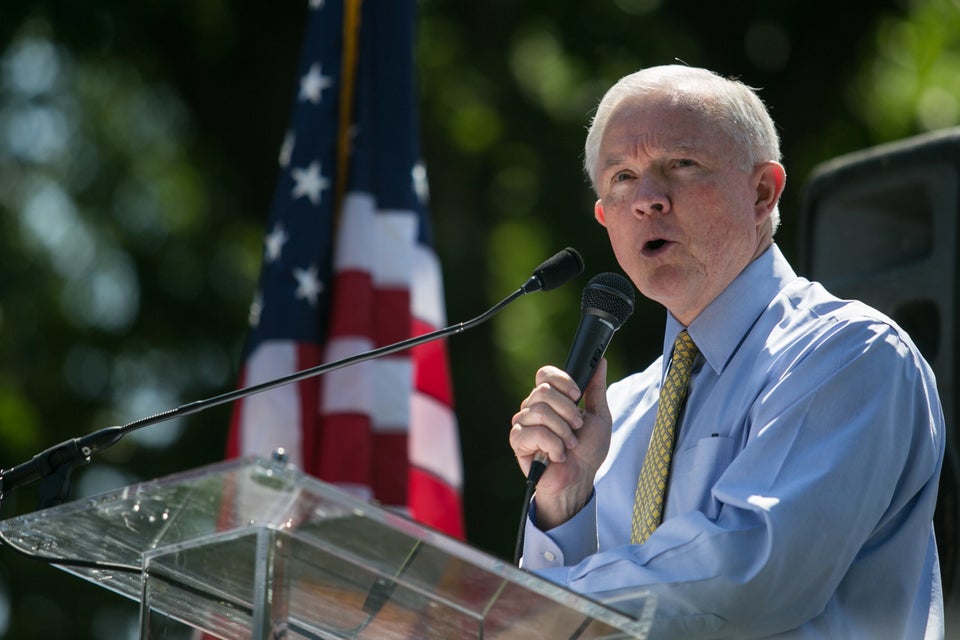 Senate Seats Up For Grabs In 2014
Popular in the Community