 Sen. Rand Paul (R-Ky.) publicly broke with GOP presidential nominee Mitt Romney's espoused approach to foreign policy on Wednesday, writing in a column for CNN that he was "a bit dismayed" by the former governor's remarks made two days earlier.
"Romney chose to criticize President Obama for seeking to cut a bloated Defense Department and for not being bellicose enough in the Middle East, two assertions with which I cannot agree," Paul wrote. "We owe it to ourselves, our soldiers and our children to take a more careful look at our foreign policy, to not rush into war, and to not attempt to score political points with wrongheaded policy ideas."
A Tea Party Republican known for his libertarian bent, Paul stated that he would not support any call for an American intervention in Syria. He criticized Romney's approach as one that has not taken into account the complexities of the situation on the ground.
In his column, Paul criticized an "act first, think later" approach to foreign policy that has involved the United States in long and messy campaigns in Iraq and Afghanistan -- costing trillions of dollars and "tens of thousands of casualties in the loss of the lives and limbs of our soldiers."
The Kentucky senator, who campaigned for Romney in September and will continue to stump for him this week, cautioned that he was not advocating for the United States to disengage with the world.
Paul also explained his concern that a foreign policy approach like the one Romney is advocating would hinder progress towards an acceptable plan to tackle the U.S. debt levels.
Paul is one of the first Republicans to publicly distance himself from the foreign policy approach of his candidate. Romney may have created another point of division on Wednesday, when he dodged a question about his stance on the federal government's use of indefinite detention as authorized by the National Defense Authorization Act of 2011.
Since the NDAA first hit the floor in Congress, Paul has been a fierce opponent of indefinite detention, lambasting the provision as "putting every single American citizen at risk."
The Tea Party favorite, however, wrote that he still stands behind Romney for the top of the 2012 ticket.
Romney is the "clear choice to lead our country come January," Paul wrote.
Before You Go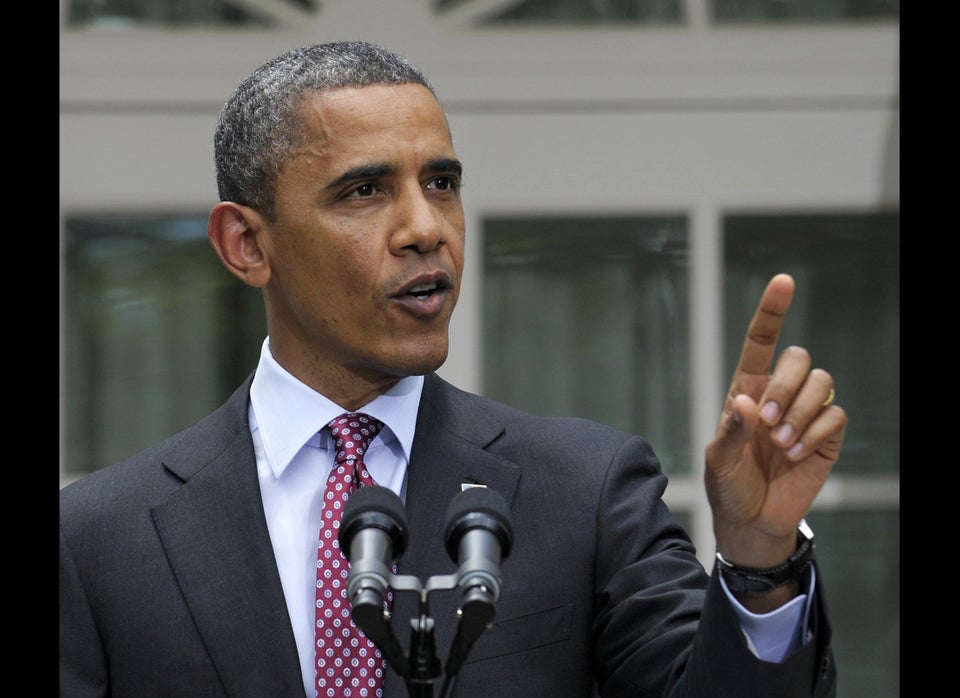 Politicians React To Attacks In Libya, Egypt
Popular in the Community