At a sold-out New Hampshire Republican Party dinner Monday night, Sen. Rand Paul (R-Ky.) encouraged the room of GOP supporters to embrace diversity and outreach if they want to take the White House in 2016, the Courier-Journal in Louisville reports.
"We need to be like the rest of America," Paul said. "We're going to win when we look like America. We need to be white, we need to be brown, we need to be black, we need to be with tattoos, without tattoos, with ponytails, without ponytails, with beards, without."
"We need to be that party that can express it in a way that shows that we care about people," Paul said, according to the Concord Monitor. "We need to care about people even if they are on government assistance."
According to CNN, Paul donated $10,000 to the New Hampshire GOP. The donation was announced publicly hours before the Monday night dinner.
Paul, considered a likely GOP presidential candidate in 2016, has stoked speculation with a series of stops in early primary states. The Republican senator began his tour in early May with a visit to Iowa.
"Old MacDonald's Farm of Scandals: here's a scandal, there's a scandal, everywhere a scandal," Paul joked.
Before You Go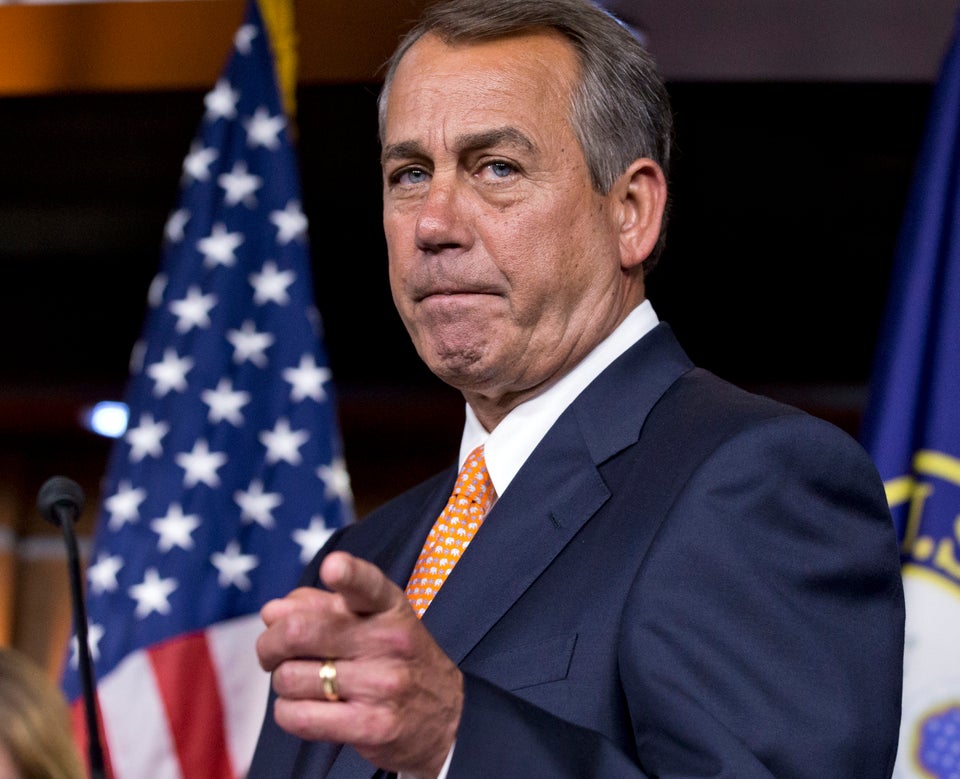 Conservatives Pointing Fingers
Popular in the Community