Sen. Rand Paul (R-Ky.) escalated his criticism of the National Security Agency's mass surveillance programs Wednesday by invoking race to argue that President Barack Obama should be more sensitive to spying on citizens.
"The first African-American president ought to be a little more conscious of the fact of what has happened with the abuses of domestic spying," Paul told Times reporter Jeremy Peters. "Martin Luther King was spied upon, civil rights leaders were spied upon, Muhammad Ali was spied upon, antiwar protesters were spied upon."
"The possibility for abuse in this is incredible," the senator added. "So I don't care if there's never been any evidence of abuse with the NSA. They should not be collecting the data."
Paul's comments came in advance of a major speech he is set to deliver Wednesday afternoon to students and faculty at the University of California, Berkeley. Although Paul, a likely 2016 presidential candidate, has been vocal in his opposition to the NSA programs, he had not previously mentioned Obama's race in levying criticism at the president over the surveillance.
Paul enjoys widespread support within the GOP's tea party and libertarian wing, and he has brought many young Republicans into his fold by defending civil liberties. In addition to the NSA, the senator famously took on the Obama administration's drone policy in a 13-hour talking filibuster last year against the nomination of CIA Director John Brennan.
Paul's message on the NSA and Fourth Amendment rights was enthusiastically received earlier this month at the Conservative Political Action Conference, where he won the straw poll for a second consecutive year. Paul told The New York Times that he deliberately chose to speak at Berkeley to gauge support for that message among the university's liberal-leaning student body, pointing out that the left has been angered by Obama's handling of the NSA's phone and data collection.
Before You Go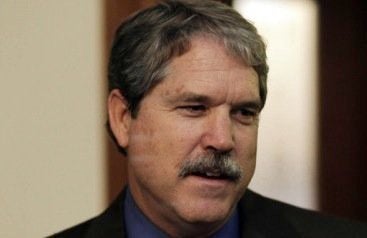 Racist Remarks Made By Politicians
Popular in the Community