Sen. Rand Paul (R-Ky.) said on Tuesday that President Barack Obama was being "disingenuous" about his ability to override the National Security Agency and end its bulk collection of data, arguing that in fact Obama could act on his own to end the program.
Paul said that because the NSA has sweeping authority under an executive order, Obama could act alone to curb the agency's power.
"Here's the thing about the president. He's disingenuous about this. The president started this program through executive order. He could end it any time," said Paul during an appearance on "CBS This Morning." "The Second Court of Appeals, the court that is right below the Supreme Court, has said that it's illegal. Why doesn't he stop it? What's he waiting for? He started it on his own, he should stop it. And I've asked the president repeatedly to stop the program."
Paul, who is running for president in 2016, made similar comments on the floor of the Senate last week during a lengthy speech in which he made the case against extending the Patriot Act.
The order that gives the NSA broad spying authority was actually implemented in 1981 under President Ronald Reagan. The government has been collecting bulk metadata since the Bush administration -- a program authorized under section 215 of the Patriot Act, which will expire on June 1. In 2011, Obama reauthorized certain provisions in the Patriot Act that allowed for bulk data collection. Last year, however, Obama announced that he would curb some aspects of the NSA's metadata program.
A Paul spokesman did not immediately return a request for comment about Paul's timeline of the NSA program.
Paul also said on Tuesday that data gathered under the NSA bulk collection program should be deleted.
"I think it should be purged. I think that information was collected illegally and should be purged," Paul said during an interview on "Fox & Friends."
On Friday, Paul thwarted several attempts to extend the Patriot Act after the Senate blocked legislation that would have ended NSA bulk collection.
UPDATE: 2:00 p.m. -- Speaking generally about Paul's comments, White House press secretary Josh Earnest said Tuesday that Obama could not unilaterally end bulk data collection.
"The authorities that are used by our national security professionals to keep us safe are authorities that are given to those national security professionals by the Congress, and those authorities can only be renewed by the United States Congress through an act of Congress," Earnest said.
Before You Go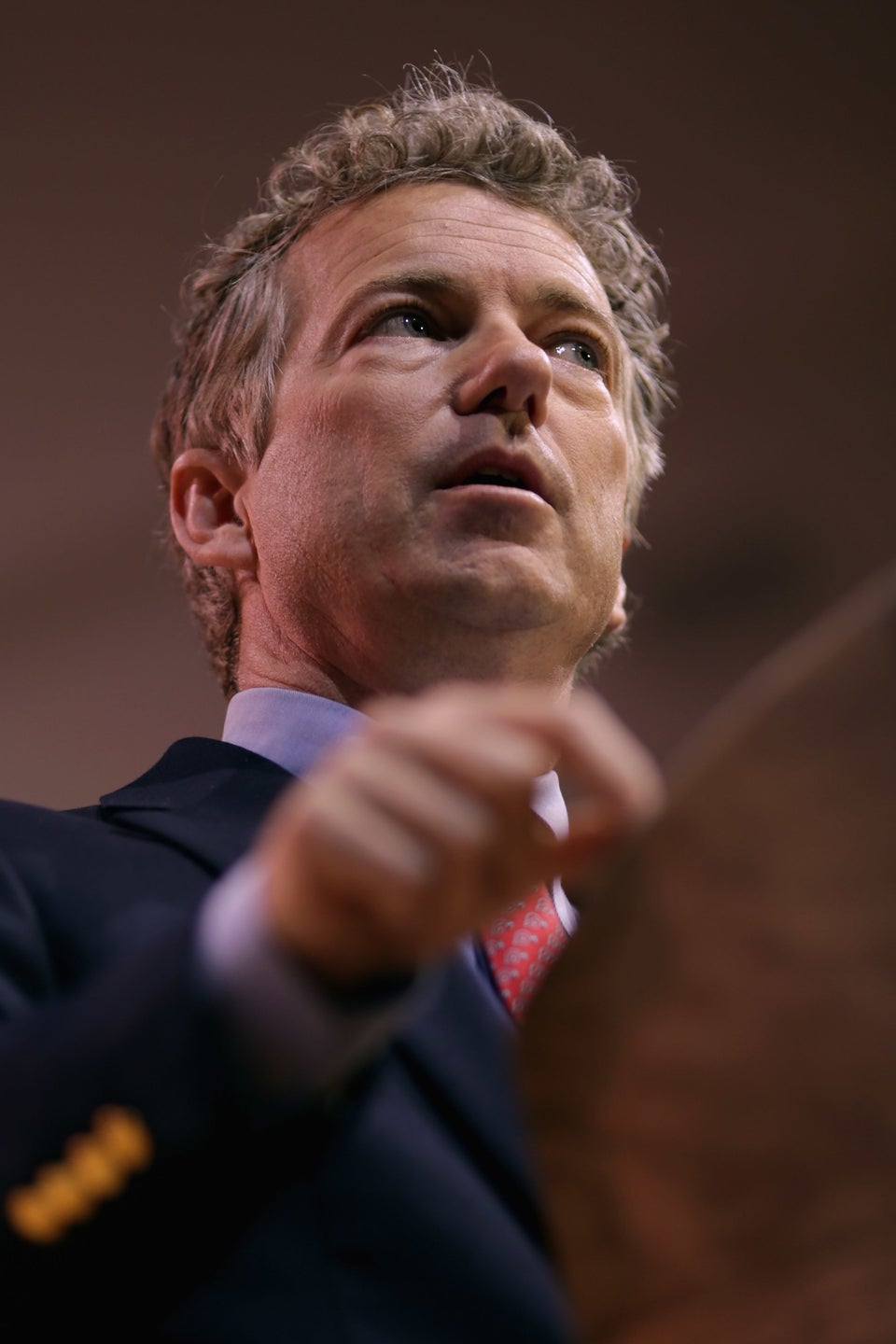 Rand Paul
Popular in the Community