ALTOONA, Iowa – Sen. Rand Paul (R-Ky.) has consistently voiced his disapproval of President Barack Obama's foreign policy decisions, but on Thursday his criticism went a step further, implying the president is an "idiot" for how he's handled U.S. involvement in the Syrian conflict during an Iowa campaign stop.
"What kind of idiot sends four people to war?" Paul asked the crowd, referring to the failed $500 million program to train Syrians to fight the Islamic State. The Obama administration abandoned the effort last month after announcing only a handful of the first 54 U.S.-trained moderate Syrian fighters remained in the fight against the terrorist group.
"If you go to war, you don't go with underwhelming force, you go to war with overwhelming force," Paul said.
Paul, a libertarian-leaning conservative, also criticized Obama for sending 50 U.S. Special Operations forces to Syria, emphasizing that the president should not deploy military force without congressional approval.
"If you want to send troops over there, we don't send 50," Paul said. "We have a declaration of war and we vote on it in Congress."
Paul's criticism of the president comes days after the fourth Republican debate in Milwaukee, where the Kentucky senator sparred with Florida Sen. Marco Rubio on military spending and foreign policy. Characterizing himself as a "Reagan Republican," Paul continued to slam Rubio on the campaign trail, clearly contrasting his foreign policy views with those of the Florida senator. Both senators serve on the Senate Foreign Relations Committee.
"The difference between Marco and I is he will spend whatever it takes, even if it means we will go further into debt," Paul said. "I think that really endangers us."
According to the most recent Bloomberg-Des Moines Register Iowa poll, Paul and former Florida Gov. Jeb Bush are tied for fifth place at 5 percent. Paul's favorability rating in Iowa is underwater, with 48 percent of Republican caucus-goers saying they have negative feelings associated with him.
But Paul's debate performance may have marked a turning point in his campaign fundraising, with donations rising 600 percent on Tuesday evening. According to the Des Moines Register, the money started rolling in at the exact moment Paul challenged Rubio's views on military spending.
Paul says he'll continue to distinguish his views and his record from those of the rest of the GOP field, like he did in the exchange with Rubio during the debate.
"I think that's what campaigning is all about, talking about why you're different," Paul said.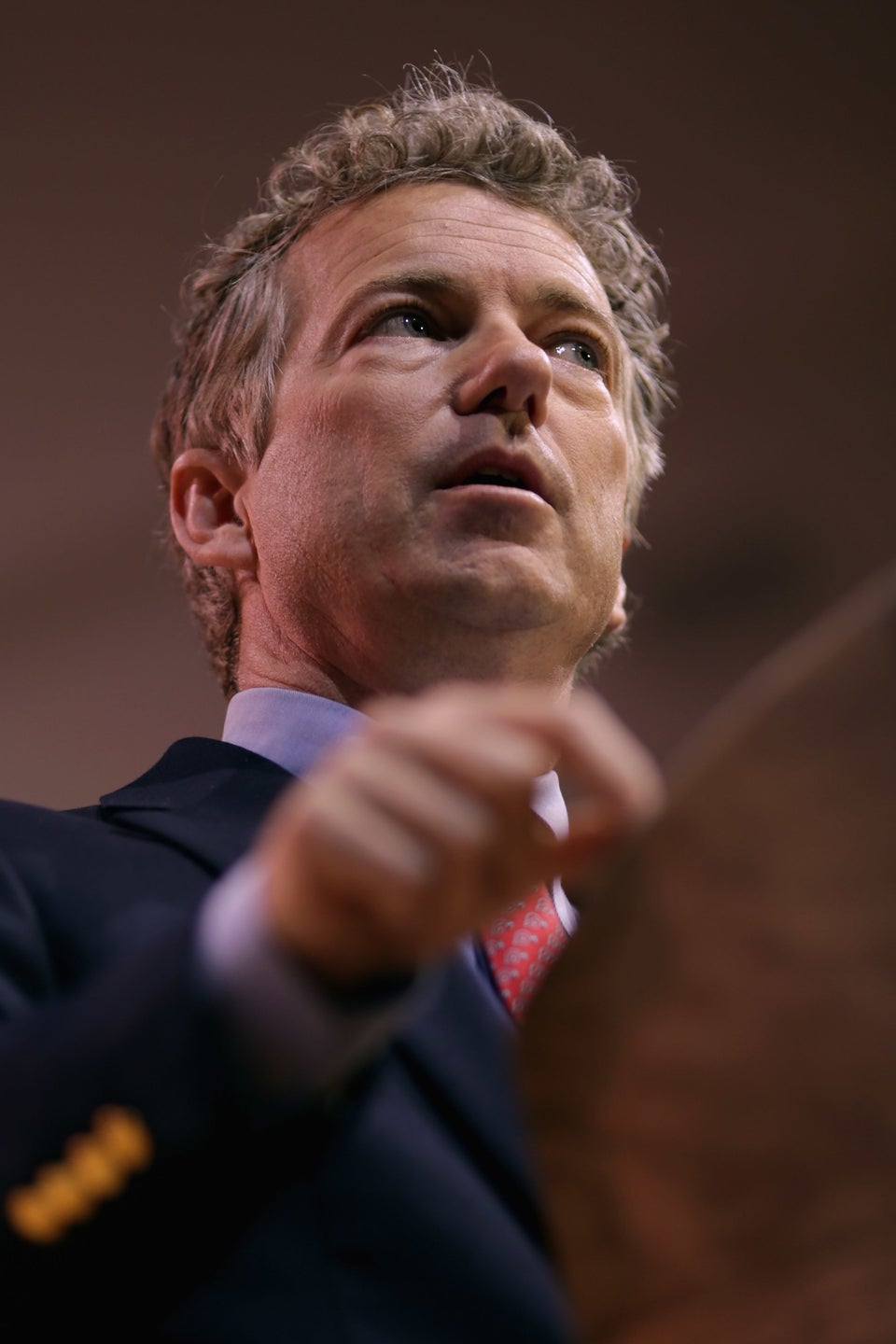 Rand Paul
Support HuffPost
The Stakes Have Never Been Higher
Popular in the Community