In an ongoing effort to bridge the gap between the GOP and minority voters, Sen. Rand Paul (R-Ky.) deviated from traditional party lines during a speech at the Iowa State Republican Party Convention Saturday, criticizing racist drug policies in the United States and calling for the restoration of voting rights for ex-convicts.
After conceding that his position may not "bring everybody together" and establishing that "drugs are a scourge," Paul continued:
I also think it's a problem to lock people up for 10 and 15 and 20 years for youthful mistakes. If you look at the War on Drugs, three out of four people in prison are black or brown. White kids are doing it too. In fact, if you look at all the surveys, white kids do it just as much as black and brown kids -- but the prisons are full of black and brown kids because they don't get a good attorney, they live in poverty, it's easier to arrest them than to go to the suburbs. There's a lot of reasons.
The likely 2016 presidential contender, who previously compared federal drug laws to the racist policies of the Jim Crow era, also criticized the GOP for failing to live up to its platform emphasis on family values.
"If we're the party of family values, in 1980 there were 200,000 kids with a dad in prison. There's now two million," Paul said, calling on Judeo-Christian conservatives to set policies by the principle of redemption.
"Should a 19-year-old kid get a second chance? I think yes," Paul added. He also urged Republicans to channel a more compassionate approach toward young offenders, including the restoration of voting rights for reformed convicts.
Before You Go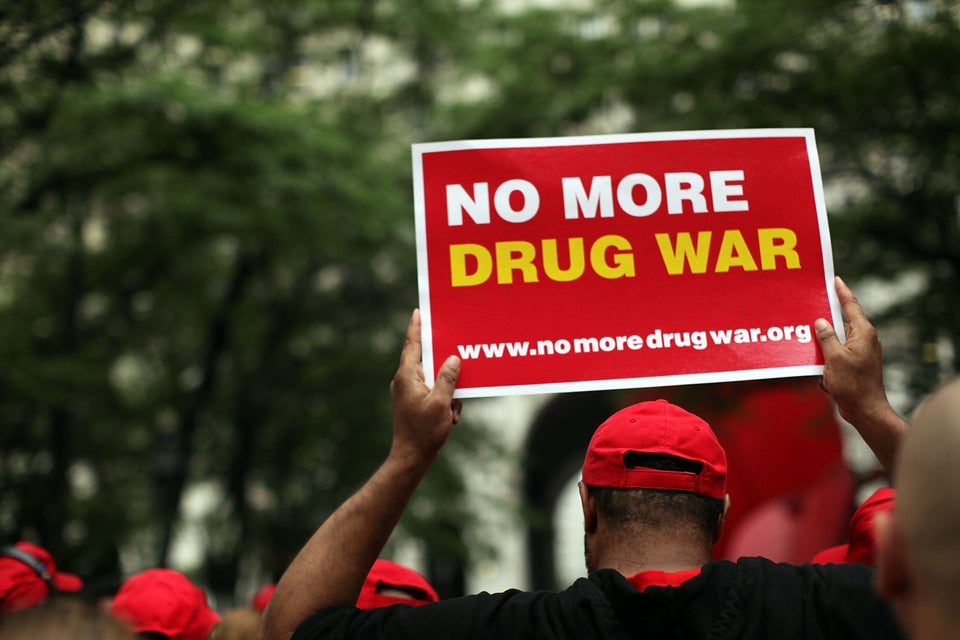 27 Reasons Why The U.S. Shouldn't Lead The War On Drugs
Popular in the Community