Sen. Rand Paul (R-Ky.) gave the Tea Party rebuttal to President Obama's State of the Union address on Tuesday evening, warning against the dangers of big government.
In his response to the president's speech, Paul criticized both parties for rampant spending in Washington. However, he saved his sharpest barbs for Obama, particularly in a line that drew comparisons to former Republican presidential candidate Mitt Romney's infamous "gifts" remarks.
"The president offers you free stuff, but his policies keep you poor," Paul said.
The Huffington Post's Jon Ward reports:
Paul, considered likely to run for president as well in 2016, blasted both Democrats and Republicans for perpetuating the growth of government.

"Both parties have been guilty of spending too much, of protecting their sacred cows, of backroom deals in which everyone up here wins, but every taxpayer loses," Paul said. "It is time Democrats admit that not every dollar spent on domestic programs is sacred. And it is time Republicans realize that military spending is not immune to waste and fraud."

But Paul's most visceral criticism was of the president, who he obliquely accused of acting "as if he were a king" and who he took to task for approving drone strikes overseas of suspected terrorists who are American citizens, such as Anwar al-Awlaki.

"We will not tolerate secret lists of American citizens who can be killed without trial," Paul said.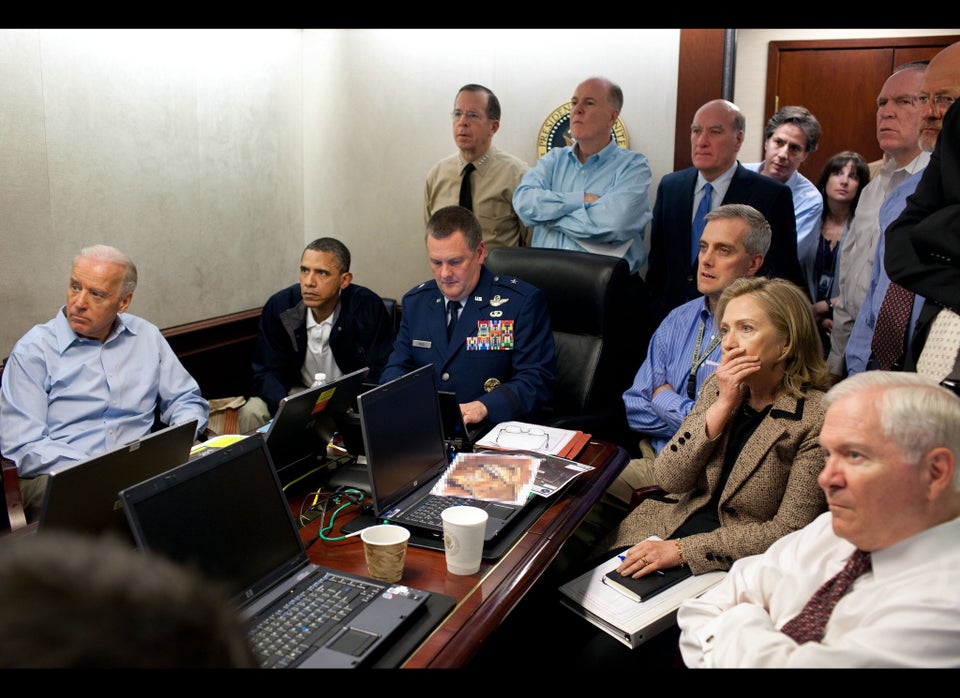 Most Iconic Photos Of Obama's First Term