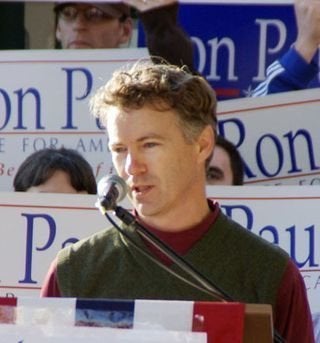 This story has been updated
During his tough Republican primary battle in Kentucky for the U.S. Senate, Rand Paul has enjoyed the support of Tea Party activists and touted his credentials as a libertarian.
Really libertarian. In an interview in the upcoming Sunday New York Times magazine, Paul says that he doesn't believe that automobile passengers should be required to wear seat belts:
But in light of your distrust of the federal government, where are you on an issue like seat belts? Federal legislation requiring people to wear seat belts could obviously save lives.

I think the federal government shouldn't be involved. I don't want to live in a nanny state where people are telling me where I can go and what I can do.
Actually, the NYT's Deborah Solomon is mistaken -- federal law since 1968 has required all vehicles except for buses to be equipped with seat belts. But legislation requiring vehicle occupants to wear seat belts is left to the states. It's not clear if Paul supports state laws regarding seat belt usage although he seems pretty emphatic about not being told what to do by any governmental authority.
Maybe Paul should run for the Senate in New Hampshire -- it's the only state that does not require adults to wear them (after all, the state's legendary motto is "Live Free Or Die").
Paul, the son of former presidential candidate and congressman Ron Paul (R-Texas), is locked in a bruising primary battle against Trey Grayson, who is supported by Senate Minority Leader Mitch McConnell and was recently endorsed by former vice president Dick Cheney.
Popular in the Community