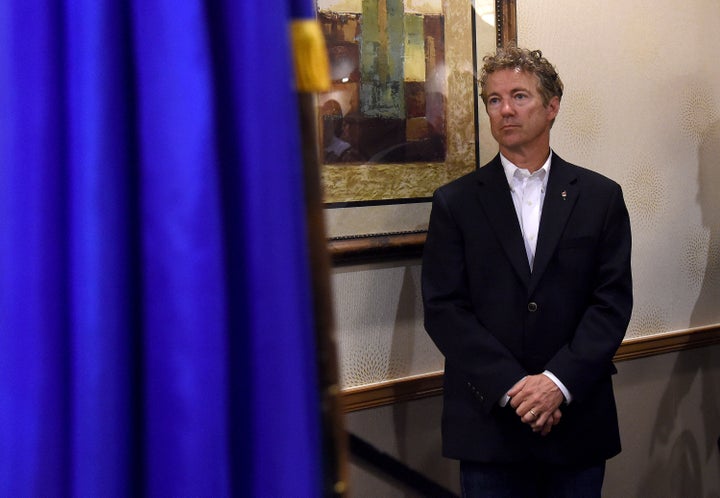 America's Liberty PAC is the main super PAC supporting the Kentucky Republican's bid for the White House. Its $3.1 million haul puts it in the bottom tier among super PACs supporting Republican presidential candidates. The total also represents one of the few instances where a super PAC supporting a Republican candidate raised less than the candidate's actual campaign.
So, who is funding Paul's super PAC?
The biggest donor was George Macricostas, CEO of RagingWire, a data center operator that is almost fully owned by the Japanese company NTT Communications. He gave $1.1 million to America's Liberty PAC, which is run by Paul's former campaign manager Jesse Benton. In the past, Macricostas has donated to the 2012 presidential campaign of then-Rep. Ron Paul (Rand Paul's father) and to a joint fundraising committee providing money to Rand Paul's presidential campaign, 2016 Senate account and leadership PAC.
Jeffrey Yass, one of three leaders of the high-frequency trading firm Susquehanna International Group, gave $1 million to the super PAC, making him the second largest contributor. Yass is a major libertarian donor and sits on the board of the Cato Institute, a libertarian think tank founded by the billionaire Koch brothers. He is no slouch when it comes to funding political efforts, having pumped in millions to back supporters of charter schools and libertarian politicians like the 2013 Virginia gubernatorial candidate Robert Sarvis.
The contributions by Macricostas and Yass together accounted for 68 percent of the super PAC's total.
Other large contributions came from investor Robert Arnott, a major donor to super PACs run by the conservative insurgent groups Club for Growth and Senate Conservatives Fund, and from Arizona real estate millionaire Francis Najafi. Both Arnott and Najafi gave $100,000 to America's Liberty PAC.
Popular in the Community