Sen. Rand Paul (R-Ky.) is suspending his presidential campaign, Politico and CNN reported Wednesday.
"It's been an incredible honor to run a principled campaign for the White House. Today, I will end where I began, ready and willing to fight for the cause of Liberty," the senator said in a statement on Wednesday, following his fifth place finish in the Iowa caucuses.
Paul, who has served in the Senate since 2011, launched his presidential bid in April. The self-described "libertarian-ish" candidate poised himself as an alternative to establishment candidates, touting his grassroots appeal.
However, Paul failed to break ahead of the crowded GOP field, landing behind business mogul Donald Trump, neurosurgeon Ben Carson, former Florida Gov. Jeb Bush, Florida Sen. Marco Rubio and others in most polls. His numbers further plummeted in the fall.
His campaign's anemic fundraising was also a problem. Paul raised $7 million in the second fundraising quarter, putting him well behind many of his GOP rivals. In the third quarter, he raised just $2.5 million, with $2 million cash on hand on Sep. 30.
Paul advisers, however, fought the narrative that the senator's campaign was flaming out. In a memo to the press in October, Paul's top advisers argued he was well-positioned for the early contests in Iowa and New Hampshire.
"Like John McCain in 2008, Senator Paul's campaign isn't showing up in October polling, but will be there when it counts -- on Election Day," read the memo.
And in December, Paul insisted he would make the cut for the Jan. 14 debate and was well-positioned in Iowa.
"We have a good ground game there, and we think we're going to do a lot better than the polls indicate," he said.
However, debate host Fox News Business ultimately bumped him from the main stage because he failed to make the required poll thresh hold. Rather than participate in the earlier, undercard debate, Paul instead boycotted the event altogether.
In another stunt meant to gin up interest in his campaign, Paul live-streamed a day on the campaign trail in October. However, the stand-out moment from the experiment was when Paul complained about having to participate in the "dumbass live streaming." (His campaign almost immediately began selling T-shirts mocking the incident.)
It wasn't Team Rand's first attempt at viral campaigning, however. In July, he made national headlines when he literally took a chainsaw to the tax code in a dramatic video released by his campaign.
"I will continue to carry the torch for Liberty in the United States Senate and I look forward to earning the privilege to represent the people of Kentucky for another term," he said.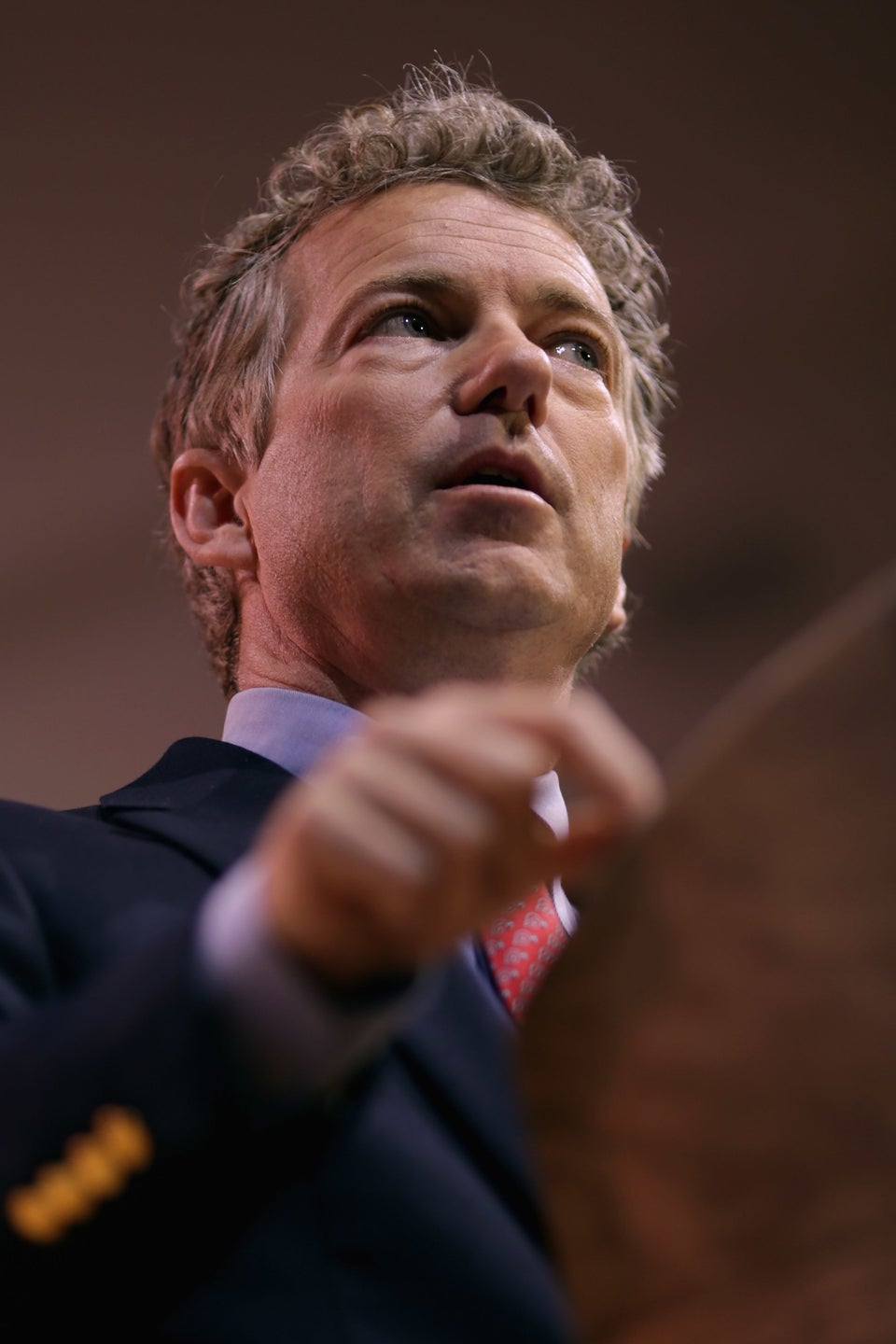 Rand Paul
Popular in the Community