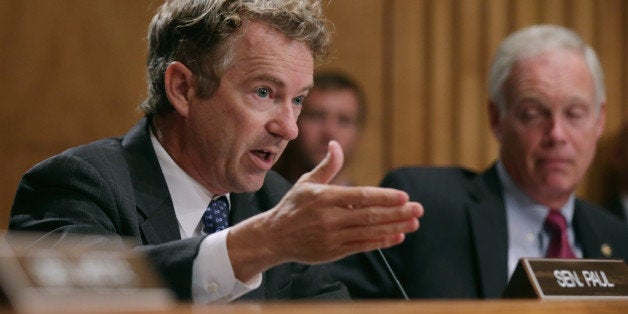 WASHINGTON -- Sen. Rand Paul (R-Ky.) does not support arming and training Syrian opposition forces, a key element of President Barack Obama's new strategy to destroy Islamic State militants in the Middle East.
"Senator Paul believes arming the same side as ISIS was and is a strategic error and would oppose such action," Paul's senior aide, Doug Stafford, told The Huffington Post on Wednesday.
In a prime-time address from the White House on Wednesday evening, the president announced he would expand U.S. airstrikes against militants "wherever they are," including potentially Iraq's war-torn neighbor, Syria. He also asked Congress for additional authority to arm and train moderate Syrian rebels who have waged war against President Bashar Assad for three years, to fight the extremists threatening the region.
"In the fight against ISIL, we cannot rely on an Assad regime that terrorizes its people; a regime that will never regain the legitimacy it has lost," Obama said. "Instead, we must strengthen the opposition as the best counterweight to extremists like ISIL, while pursuing the political solution necessary to solve Syria's crisis once and for all."
By opposing the arming of opposition forces in Syria, Paul echoed Sen. Mark Begich, a vulnerable Democrat up for re-election in Alaska, who expressed similar concern that U.S. arms would end up in the wrong hands. In a statement following the president's speech, Begich said he was "gravely concerned by reports of ISIS seizing and utilizing U.S. weapons intended for those fighting against" Assad.
Appearing on Fox News shortly after Obama's remarks, Paul, who sits on the Senate Foreign Relations Committee, further disagreed with the president about whether America was "safer" as a country.
"No, absolutely not. Libya is a disaster. Syria is a disaster. Iraq is a disaster, Iraq is chaotic," Paul told Fox host Sean Hannity.
The Kentucky Republican, a possible presidential contender, said he supports an air campaign to destroy the extremists. But he said he believes Obama violated the Constitution by not first seeking congressional approval before ordering U.S airplanes back into Iraq earlier this summer.
"It isn't the constitutional way. it doesn't in any way represent what our Constitution dictates nor what our Founding Fathers intended. So it is unconstitutional what he's doing," he said.
Before You Go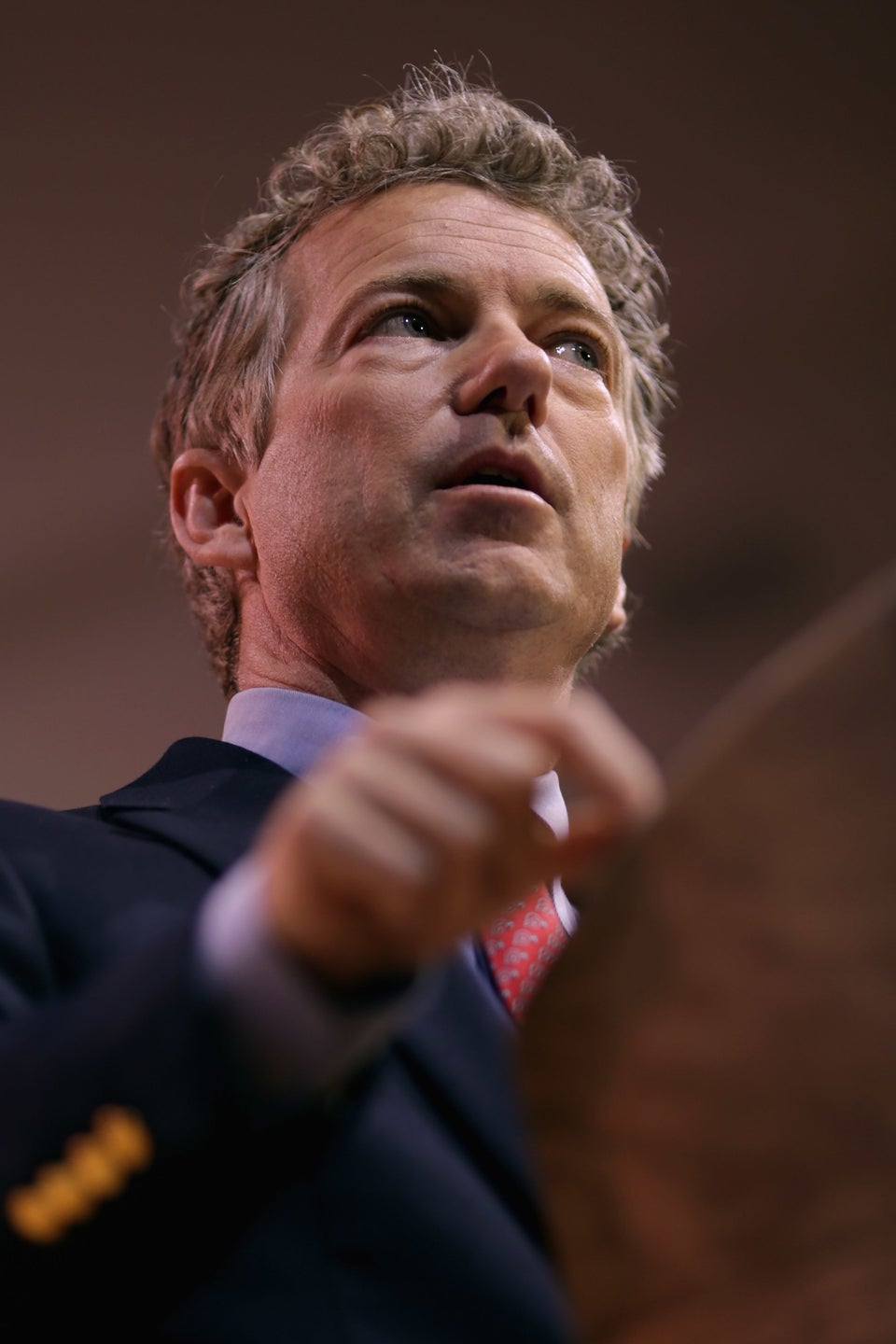 Rand Paul
Popular in the Community