Sen. Rand Paul (R-Ky.) said his former home state of Texas could easily turn blue if Republicans fail to adapt to shifts in the state.
Speaking at a dinner hosted by the Harris County Republican Party in Houston, Texas on Saturday, Paul warned that the Lone Star State "will be a Democratic state within 10 years if you don't change."
"That doesn't mean we give up on what we believe in, but it means we have to be a more welcoming party," Paul said, according to CNN. "We have to welcome people of all races. We need to welcome people of all classes -- business class, working class."
Paul pointed to immigration as one area where Republicans could enact more welcoming policies.
"We won't all agree on it," Paul said, according to Politico. "But I'll tell you, what I will say and what I'll continue to say, and it's not an exact policy prescription ... but if you want to work and you want a job and you want to be part of America, we'll find a place for you."
Paul, who was elected to his Kentucky seat in 2010, grew up in Texas, where his father Ron was a longtime U.S. congressman. He attended Baylor University in Waco, Texas, but left early to pursue a medical degree at Duke University.
The senator's remarks echo efforts by the Republican Party to broaden its appeal after major losses in the 2012 election. However, one year after the release of the so-called "autopsy," little has appeared to change in the party's approach to women and minority voters.
Some Democrats in Texas have seized on the shifting tide that Paul identifies. One Democratic super PAC, Battleground Texas, was launched specifically to back Democratic candidates in the state.
The most visible of these candidates is State Sen. Wendy Davis (D), whose filibuster of an anti-abortion bill last summer put her on the national radar. Davis is currently running for governor against Texas Attorney General Greg Abbott (R). Another Democratic state senator, Leticia Van De Putte, is running as lieutenant governor.
Before You Go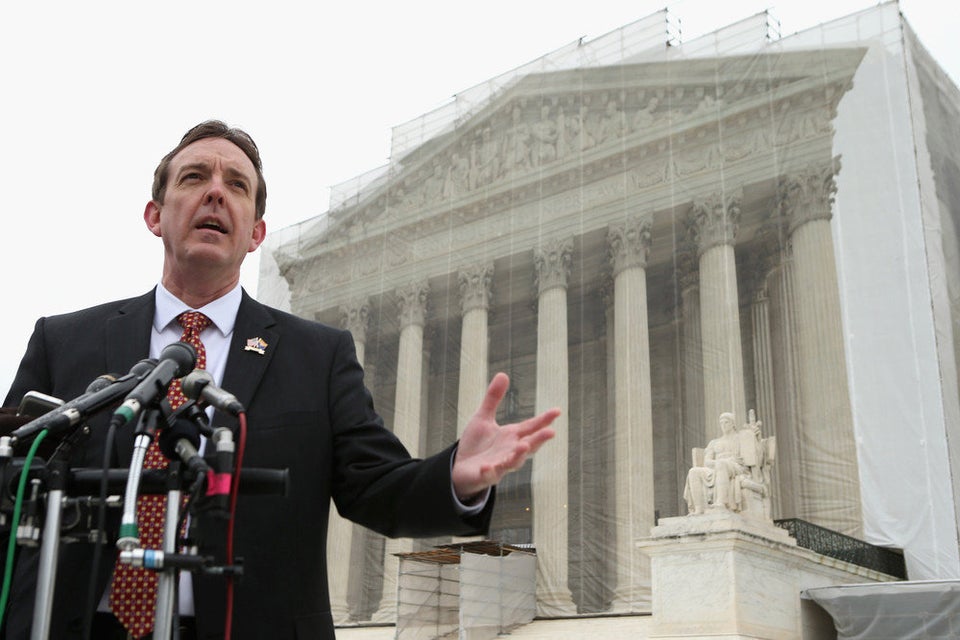 2014 Gubernatorial Challengers
Popular in the Community