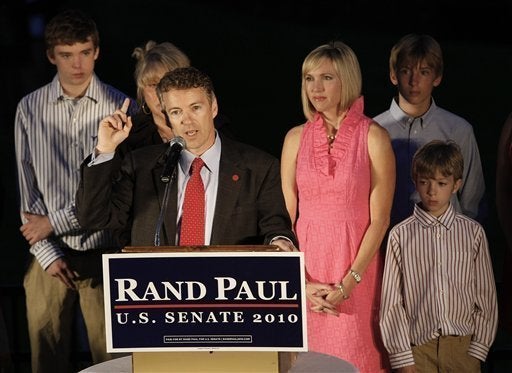 Kentucky Republican Senate candidate Rand Paul has a blunt message for the millions of Americans who remain unemployed in the long-term: "Accept a wage that's less than [you] had at [your] previous job" and "get back to work."
According to Paul, the issue is "bigger than unemployment benefits" and the Tea Party-backed Senate hopeful made his position on the matter clear in an interview with talk radio host Sue Wylie on WVLK-AM last week.
"As bad as it sounds, ultimately we do have to sometimes accept a wage that's less than we had at our previous job in order to get back to work and allow the economy to get started again," Paul explained. "Nobody likes that, but it may be one of the tough love things that has to happen."
Paul's advice for the increasing proportion of the long-term unemployed came in response to a question from Wylie on Republicans successfully blocking a measure that would have extended $120 billion in unemployment benefits to jobless Americans in the Senate last week.
The Kentucky Senate hopeful stressed, "It's all a matter of making priorities" and rooted his argument in a comparison between the dismal condition of the United States economy and that of its European counterpart. "I'm not sure what the answer is," Paul said. "In Europe, they give about a year of unemployment. We're up to two years now in America."
Via Talking Points Memo comes audio of Paul's remarks.
LISTEN: Rand Paul To Unemployed: Take a Pay Cut, Stop Asking For Handouts, And Get Back To Work
Popular in the Community