WASHINGTON -- Sen. Rand Paul (R-Ky.) applauded Sen. Dianne Feinstein (D-Calif.) last month after she spoke out against the CIA for allegedly spying on congressional staffers investigating the agency's torture program. But Feinstein appeared to confirm Paul's past suspicions that leaders of congressional intelligence committees were "complicit" in allowing torture during President George W. Bush's (R) administration.
"The Republicans and the Democrats at high levels supported and at least knew that Bush had given these orders to allow torture to occur," Paul said in an interview with Antiwar.com in May 2009, months before he launched his bid for Senate. "My guess is that the leaders of all the intelligence committees, as well as the congressional leaders on both sides, knew very well of all the things that were going on."
Paul added that "all the leaders, both the Republicans and Democrats, are complicit in just about everything that happened."
Feinstein, who has led the Senate Intelligence Committee since 2009, alleged on the Senate floor last month that the CIA had interfered with her staffers' investigation of the agency's use of torture on terror suspects. She argued the committee's report should be declassified "to ensure that an un-American, brutal program of detention and interrogation will never again be considered or permitted."
In describing how the report came about, Feinstein said, "The CIA's detention and interrogation program began operations in 2002, though it was not until September 2006, that members of the Intelligence Committee, other than the chairman and vice chairman, were briefed."
Senators apparently have been aware of the CIA's use of torture for years -- as Paul previously suggested. But they may not have known the extent of the torture program or the truth about its efficacy.
Feinstein's report is said to describe how the CIA misled Congress and the public about its use of torture, hiding abuses and exaggerating the usefulness of torture techniques in preventing attacks on Americans, The Washington Post reported.
Paul said last month he believes senators fear an "intelligence community drunk with power" and said he had voiced his appreciation to Feinstein for standing up to the CIA, according to the San Francisco Chronicle. Paul told a crowd of students at University of California, Berkeley, that he hoped Feinstein would "not let the CIA push her around."
Last week, Feinstein's committee voted to declassify parts of the committee's report. The CIA has begun a declassification review of the Senate report's executive summary.
In the May 2009 interview, Paul said he thought it would be better for the country to move forward than attempt to put Bush or former Vice President Dick Cheney on trial in court for authorizing the CIA to use "enhanced interrogation techniques" on terror suspects.
"I'm not sure I'm in favor of trying George Bush in some kind of trial for torture," Paul said then. "I don't know that that does good for the country -- I think it ended up being more of a political question than it ended up being whether or not you can try some political leader."
Paul continued: "I think probably more important than the debate over prosecuting George Bush or Dick Cheney is the question of, 'should we torture?' And we need to make sure in the future that doesn't happen again.".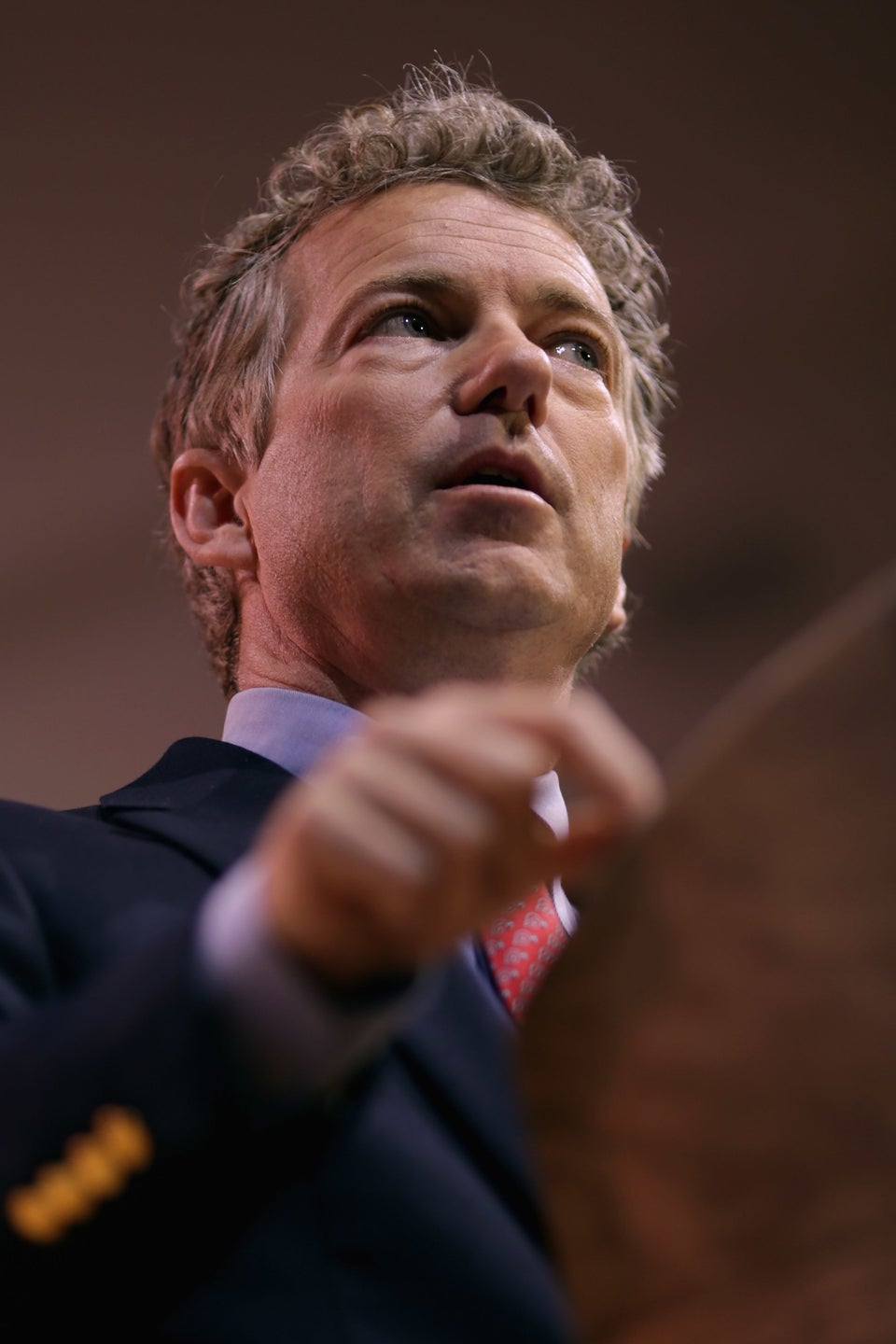 Rand Paul
Popular in the Community